Have used them since starting 2 years ago on the layout, and in particular our practice module. The trees that you may be able to see in one of the photos are all pre made ones out of the box that are darker ones. Personally if I was going to colour them I'd paint them with spray paint after they have been dipped and dried with the matt medium. I think flaking paint on the trunks here would be an advantage, adding some natural texture and color variation. Here are three potentially beautiful trees but their only problem is that they aren't straight.
Step 4: If you carefully look at prototype trees, you will notice that a vast majority of them have grayish trunks.
Step 7: Now the trees have to dry again and I hang them back on the drying rack with clothes pins as weights as needed. Side note 1: Not all trees are the same shade of green so here are pictures of other shades of green that I made. Some of the trees on the far side of the street in the second picture look much darker than the others, were they colored? I wonder if they could be dyed rather than painted, maybe mixing some gray dye and dunking them in.
The material seems like it would absorb color well, as opposed to paint that may flake off or chip. Take a boiled tree and gently scrape off the little buds on the branches with an exacto knife and then paint the tree.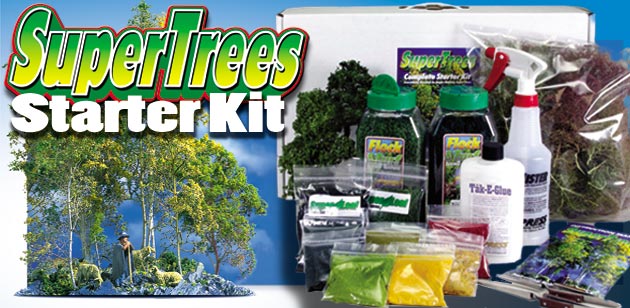 Comments to "Scenic express super trees instructions"