ATSF sent this beauty to EMD LaGrange as its representative for the 50th Anniversary celebration of the EMD FT103 demonstration tour. Warbonnets Album created by member ollieAlbum Views: 20,626Santa Fe's legendary paint scheme.
Santa Fe FP45 5944 (ex-104) was the last FP45 to wear the original version of the Warbonnet colors, seen here at Los Angeles Union Passenger Terminal after bringing in Amtrak #3, "The Southwest Limited," in July 1973.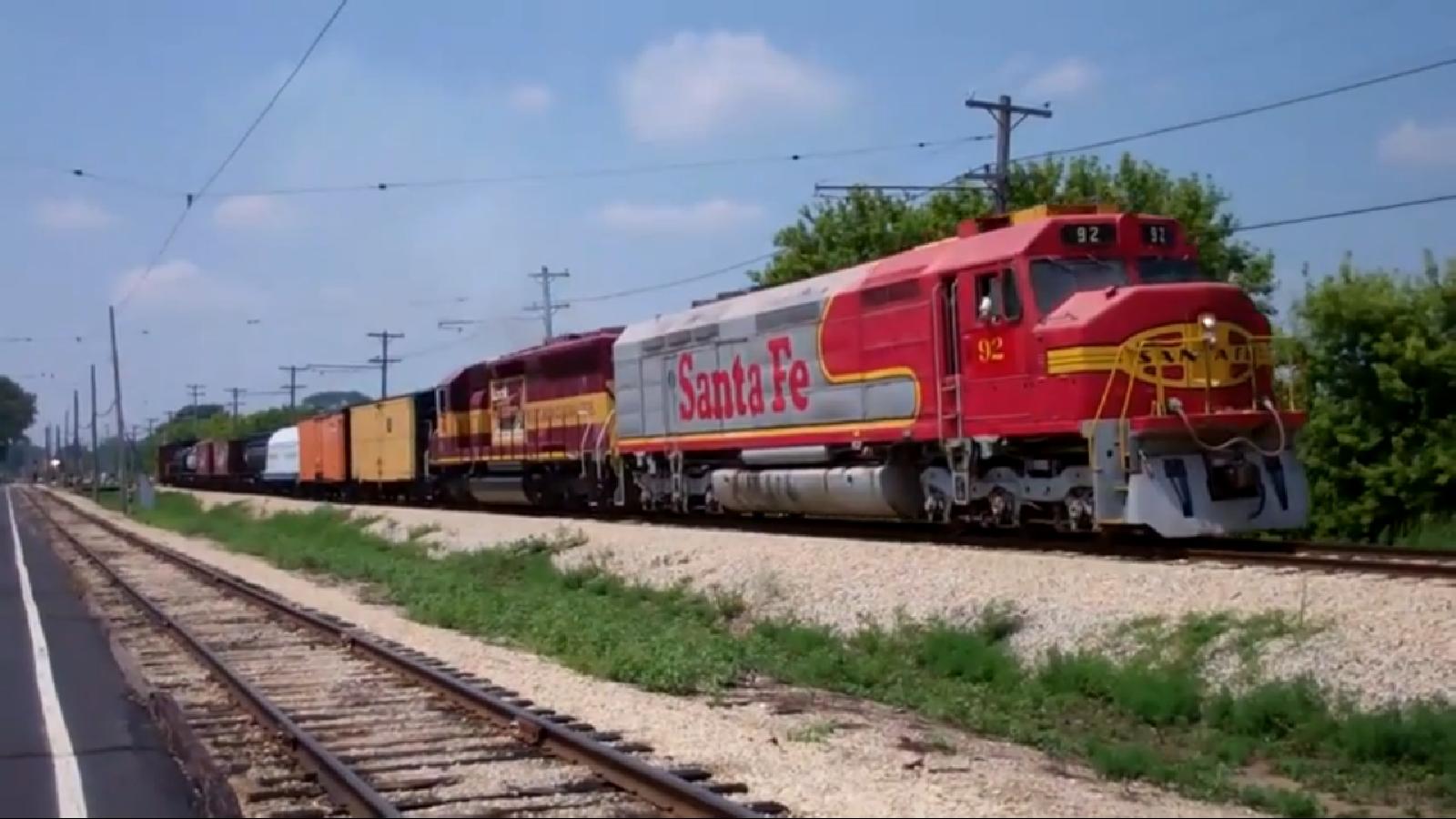 The 101 was one of the first two engines to be repainted into the ?new? Super Fleet paint scheme a few months earlier in July 1989.
The Santa Fe FP45 series in the red and silver warbonnet get my vote for top ten best looking diesel of all time. The 101 was built 12-67 at LaGrange for passenger service and was delivered as # 102 in the red and silver warbonnet (with small black Santa Fe name).
This engine went from 102 to 5942 to 5992 to 101 to 92 with GP60m deliveries (Super Fleet revived the 100 series but not in original builder sequence).
Comments to "Santa fe fp45 locomotive 98"