November 1, 2011 By Henk Bekker The Swiss Vapeur Parc on Lake Geneva allows visitors to ride on miniature steam trains inside a large park with miniature buildings and copies of sites in Switzerland.
Visitors to the Swiss Vapeur Parc on the shores of Lake Geneva in Le Bouveret enjoy unlimited rides on the park's small miniature trains. The Swiss Vapeur Parc is a large fun park located in Le Bouveret next to the Rhone Rive and Lake Geneva. The miniature trains of the Swiss Vapeur Parc are hugely popular with families and children.
Real miniature railway enthusiasts may operate their own personal single-seater trains on the tracks too but general visitors have to ride the normal ones. Special deals are often available when combining park entry with public transportation: buy the admission ticket at the same time as tickets for CGN Lake Geneva pleasure boats give discounts of up to CHF5 per person. See Transportation to Le Bouveret for more information on getting to the Swiss Vapeur Parc – private cars, CGN Lake Geneva pleasure boats, and trains are all pleasant options. The Swiss Vapeur Parc is down the road from the very popular Aquaparc water slide fun park. Great care is taken in writing these articles but no responsibility is taken for errors or omissions. The Union-Pearson Express train, set to begin running in 2015, promises a quick, speedy, incredibly epic, world city status-affirming ride from the west-end airport to downtown Toronto. With a number of factors already coalescing to drive fare costs up, do you think riders paying to avoid traffic should still pay for parking? I am a cab driver from the last 25 years at the Pearson Airport and a Civil Engineer, I only can suggest that WHY NOT THEY ADD HOV LANE FROM THE AIRPOT TO DOWNTOWN TO AVOID ALL THIS HIGH END EXPENDITURE.It wil be more effficient and cost effective. Not to be negative, but it's not difficult these days in this city, but this is doomed from the start. While the announced arrival time occurs, it'll take longer than 45 minutes to get through customs and pick up your luggage. One way GO Train ticket from Aldershot to Union is $10.55 for a 60km trip, and you're telling me Metrolinx wants to charge triple that for a trip not even half the distance? Why not go to the airport in style and in comfort for cheaper then go in a dirty beck taxi? This has been planned and under construction for far longer than Ford was able to ruin transit. Typical of anything that the province or city have anything to do with charge exorbitant prices then when no one uses it make all taxpayers pay fir it in subsidies. Had it not been for the Harris government, we would have had an Eglinton subway twenty years ago and might have had an extension to the airport by now. The $12.50 also includes a silly $5 fee the airport charges for the monorail that goes around the terminals.
The alternative is for me to take the subway to Union (12 minutes), connect to the train (let's say 5 minutes optimistically), take the express (25 minutes), walk from the station to the check-in (3 minutes).
The 52A Lawrence West bus goes to both terminals, from Lawrence West and Lawrence stations. For $3.00 per person, you don't need to go down to Union Station to catch an Express train from there, unless you're in a hotel across the street.
Why would I take this when, for the cost of a TTC fare, I could just travel up to Terminal 1 or 3 from Kipling? Come one people this is Toronto where everything is more expensive NYC from Jamiaca St to Penn Station its 60 bucks for ten trips yes you read that right on the Long Island Rail Road a 22 minute ride at peak times. Toronto yet again is ripping the piss out of the traveler and the citizens that use this airport . If you look at other direct airport rail links around the world, the price being discussed isn't ridiculously high. Not to mention a large portion of frequent flyers in and out of Pearson are individuals on business trips who would otherwise spend more money and time on a taxi, I'm sure there will be no shortage of riders.
Fuuny that people complaining about the possible fare on one hand while on the other hand lamenting that Toronto does not have an Airport Rail link so it is therefore not world class. So, if this is the test bed for electrifying the GO rail lines, does that mean a trip from either Hamilton or Oshawa to Union Station would effectively triple? Umm business types will expense a taxi or limo right from the airport to their hotel exactly as they do today.
When all day GO service on the Kitchener line starts, just take the cheaper GO train to Malton GO Station, and a quick taxi or bus ride to the airport. SWhen Pearson rebuilt the airport a few years ago, they were wondering why Toronto never bothered to extend the subway. The links are categorized by type, so ignore the LRT and subway ones if you prefer to just cry instead over Ford and McGunity screwing putting the Eglinton LRT on the surface to the airport using the Richview Corridor. The point is completely fair -- UP Express is being priced above every other air link, whether apples to oranges or apples to apples.
What is more insane is that Metrolinx won't build LRTs extending into Pearson cause they fear that it will result in lost profit from this overpriced train wreck.
They simply don't understand that those that would be taking the LRTs (Eglinton or Finch west) won't ride this UPX anyways because they aren't elites or business people nor lives downtown.
This is just one step better than nothing but definitely not public transit as you can't take this train every day. If taxpayers have to pay for it (liberal Collennette said 'not one nickel of taxpayer money') then it should be non polluting electric vehicles ( faster), reasonable fares, aan a few more strategically placed stops, which if electric would not lengthen the time .
Don't know how I stumbled into this story, but it just reinforces my feeling that flying through YYZ is just a gouge. Regarding the parking fee, the GTAA could sell or lease some of its lots to be redeveloped into hotels or other attractions. In the end, if a right of centre government is in charge, it will be abandoned, thus making Toronto a greater laughing stock than the Ford Bros ever could.
If a left of centre government is in charge, they will likely operate it as a GO service with fares to match. The miniature trains are small scaled reproductions of many famous trains including amongst others Amtrak and Golden Pass trains. The park currently has 16 miniature train engines, which are put into service depending on the number of visitors. A visit to Le Bouveret also combines well with visiting the Chateau d'Aigle or the very popular Chateau de Chillon.
It will also not be cheap: In 2012, we found that even at an estimated price of $25, roughly half the cost of a cab ride to Pearson, a ride on the new $456-million rail link will cost overwhelmingly more than comparable airport train rides in other North American cities. The Toronto Star reports that estimates of the final fare currently sit between $20 and $30.
This kind of link is a nice to have when all your transit needs are met but the fact our needs in the GTA aren't being met means this is just a waste of resources. They'll make more money if they lower the price because more people will end up taking the train, giving more overall revenue albeit at a smaller margin. Those defending or celebrating this white elephant don't have any business commenting on municipal or urban issues. My only question is how long before they sell it to the private sector for a quarter of what it cost to build it? This is primed to be one of those public private initiatives that will loose money hand over fist until it has to be sold to private interests and will then magically make a profit.
Remember this couldn't been electrified because the Pan Am games served as an artificial deadline. You're also paying for a 25 minute train service to Union that leaves every 15 minutes and has various luxuries such as uninterrupted wi-fi at stations as well as onboard.
Whoever made this is comparing apples to oranges; a better comparison should be made to similar airport rail links, none of which exist in North America.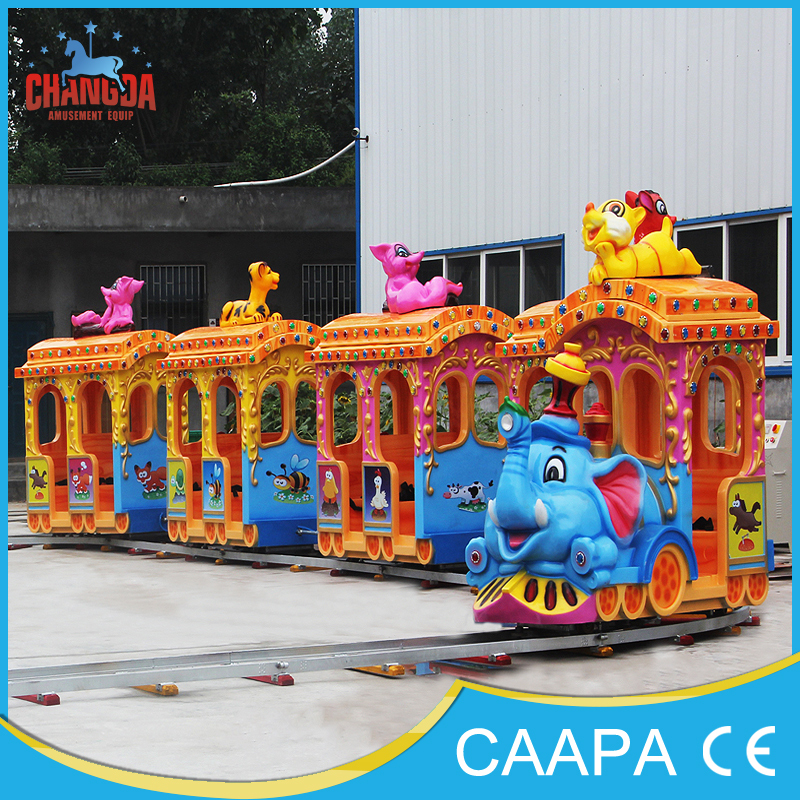 And it would be just like taking the subway to the airport in Los Angeles, Washington DC, and Chicago, to name but a few cities in North American that have this.
It's always a pain to get into the city of Toronto from the airport especially during peak rush hours taking the bus or a taxi.
That's why I find it ironic that John Tory's SmartTrack proposal actually looks away from Pearson Airport and focuses on the Airport Corporate Centre as a destination. Airport hotels are poor quality, I haven't found a good restaurant yet, and everything is inconvenient. Not only would they make extra money based on adapting to reduced parking needs rather than gouging, but if placed close to a LINK train station can further the appeal of these new facilities. A city losing its airport rail link, no less a city that was once considered to be a world leader in public transit, will be something I don't know we will ever live down. They may add a few extra stops to attract more commuters from the northwest end of the city to it, but it will still be clearly a commuter class service (2-5km between stops) rather than a rapid transit class (500-2km). The trains are guided by 63 signals and 27 switches on a 12-minute circular journey through five tunnels and across 10 bridges and six level crossings. A few Swiss buildings were rebuilt in miniature including Chateau d'Aigle (the real castle is around 15 minutes drive up the Rhone Valley) and Alpine peak restaurants.
During the high season (mid May to mid September) the park is open daily from 10 am to 6 pm.
However, visitors may bring their own food and drink, as picnicking is allowed throughout the park.
Selectively cherry pick cheaper rates (eg subways that stop dozens of times along the way) and whine and generally complain. It'll just be for business types who will be able to expense the cost of the ride - they couldn't care less if it costs $100 each way.
Not to mention, the link could have been achieved for far less with a simple spur from an existing GO station, not a brand new spur link. Blame Collonette for proposing it, SNC Lavalin for backing away from the project, and McGuinty for taking on the project as is instead of demanding better.
Trains will be near empty due to the fare, leading to a vicious cycle of reducing frequencies and increasing fares in a futile attempt to break even.
A lost opportunity to have some trains stop at the airport on their way to KW or Union instead of this spur nonsense. Travelers can embark at different stations with the cog-wheel mountain trains only departing from La Prairie station.
A few times per year night rides are possible with the park operating until close to midnight.
The GTAA told the Star its goal is simply to break even, while transit activists and politicians who pushed for a lower fare to make the train more accessible to airport employees are crying highway robbery. The 192 Airport Rocket leaves Kipling Station for both Terminal 1 and Terminal 3 at the airport.
Collectively this would serve the airport plus the two major employment centres (south of the 401 and north of the 409) linked to the airport, plus provide cheaper alternatives for employees and travelers bound for Pearson itself. Was the GTAA going to refuse a near completed train to the airport because they couldn't snatch a few bucks from each fare? The miniature trains are hugely popular with children but many older travelers visit without families.
Believe it or not, but on the international stage Toronto is not as important as it sometimes thinks it is. The trains are incompatible with GO trains so have to have their own high platforms added to the end of each GO platform.
Comments to "Cheap train rides to new york city"