Sam Maloof pioneered his own style of furniture, as seen in this walnut bureau he built in 1949. This iconic rocking chair by Sam Maloof was photographed while on display at Smithsonian American Art Museum (2001-2002) as part of the exhibit "The Furniture of Sam Maloof Retrospective." It is constructed in his classic style with screwed and plugged joinery and shapley parts sculpted at the bandsaw and with hand and power tools.
Celebrated woodworker and furniture icon Sam Maloof died Thursday at his home near Rancho Cucamonga, Calif., the Los Angeles Times reported. In 1985, Maloof received a prestigious Mac Arthur Foundation "Genius" Fellowship, and he has earned even greater admiration among contemporary furniture makers and woodworking enthusiasts who attribute Sam Maloof as their inspiration. Establishing his legacyThe video below is an interview we recorded with Maloof on his 90th birthday, which corresponded with the ground breaking of a massive arts center he built next to his historic home.
Post a comment below to leave a thought or personal story about the life and times of Sam Maloof.
Men will come and go but it will be a long time coming before we ever see the likes of Sam Maloof. CummerMill writes: Several years ago I was given a Maloof walnut settee by a friend who aquired it from the Boston Museum of Fine Arts in 1978.
My wife and I had an opportunity to meet Sam and his wife, Beverly, when we visited the foundation several years back with our local Woodworkers club.
The Maloofs were so warm and welcoming, Sam's stories about projects and other artisans, trades he made and art he purchased were a pleasure to listen to.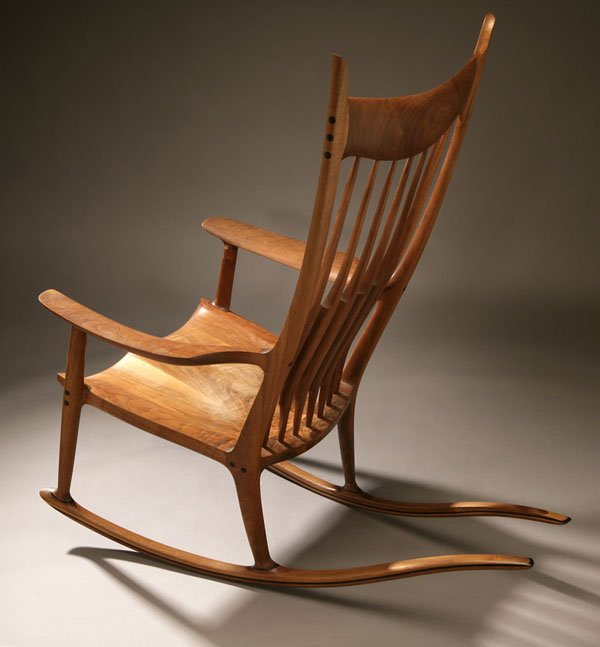 It has been said that there are two deaths, the actual death and the one when one's name is no longer spoken, I bet Sam will live, on in this manner, for a very long time! HSP writes: Like many woodworkers I am very sadden to hear of Sam's passing, paticularly as I just visited with Sam 2 months ago to conduct an interview for our local woodworking guild. DrTuna writes: I remember well the first time I saw one of Sam's rocking chairs (I didn't know who he was at the time).
Acacia_Dave writes: I met Sam and Beverly just after they moved into the new House and shop through a friend of mine named Chrisy Grahm from fullerton whose husband was a minister to Sam and AlFfreda. Gutenberg writes: Two of us made a pilgrimage to Aspen, CO to meet Sam and attend his furniture making workshop in the late 1970's. Maloof's work has been given to US presidents, collected by celebrities, and admired by art connoisseurs far and wide.
In the video, Maloof and his second wife, Beverly, talk about the gallery and museum they built to pay tribute to Maloof's legacy and jumpstart new artists by showing their work. Although I have only been seriously woodworking for about 3 years, I could tell that Sam was a true craftsman and I kept wandering throughout the whole program just how patient and talented he was. Maloof was the largest inspiration for me to quit plant management and to scrape out a living as a woodworker. It also has been the subject of major exhibitions across the country, but this is the first to examine closely Maloof's contribution to the development of art in Southern California.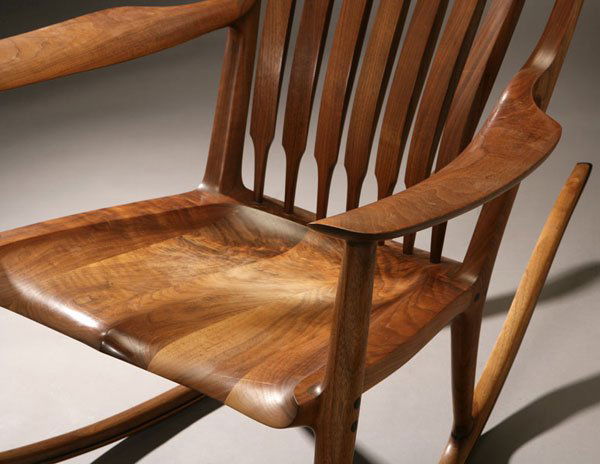 Covering a dynamic period in American art, the exhibition spans the development of Maloof's work from his earliest explorations of handcrafted furniture in the 1950s to 1985, the year he received the Genius Grant from the John D. Sam and I would bump into one another at dance recitals for his grand-daughter Amy,or quite often at the grocery store.His wife Freda was truly an angel. I met Sam and Freda 24 years ago and can't thank them enough for their friendship, marketing knowledge and taking me under their wings. Sam wasnt there when we first got there (he was at the dentist) but his secretary let me go down to his shop to watch the craftsman working, what a treat! The installation also will include two rare watercolors that Maloof made early in his career.
I was able to see it for a beauty that no picture could show Sam Was every bit a Master and a very kind and gentle man as well. We sat in the kitchen and had coffee just like having a friend over and chatted about his work.