I have the same lathe i got it from my dad i want to sell it and want to know what it is worth need help. I have this exact same lathe, but I can't find any information about it, except that it might have been manufactured in the fifties or sixties.
The original owner bought it without a motor and his neighbor put the motor on it, so I think it is as old as the lathe but I'm not sure.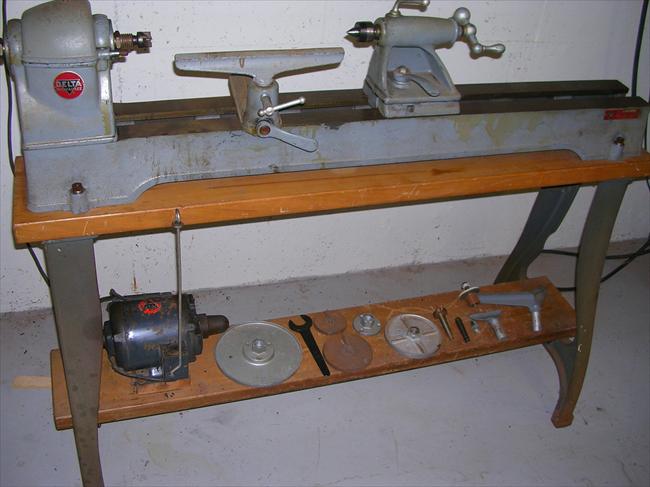 It has a 2 prong plug and i put some electrical tape on part of the cord that was stating to fray. It kept a very steady speed and removed wood quickly and seems like it did better than my Jet.
Since LOML just bought me a bandsaw (G0555) and a bunch of other stuff (bowl gouge, scraper, faceshield, pen press etc)a new lathe was out of the question.