The bed side rails consist of 2x8 x 8' pieces of lumber, cut to 80" in length and 7" in width.
Besides, this gives more room for the Calvin and Hobbes-esque monsters to hide under the bed.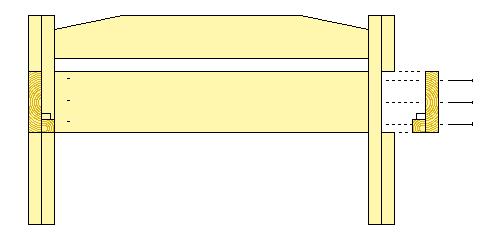 I am rather satisfied with how little time it took to build this bed, and how solid the whole thing ended up.