Before boxes were unpacked we dug in immediately, transforming the space with R-28 insulation, some carefully re-routed electrical - adding 220v power for the table saw and heater, new drywall with a fresh coat of "studio white" paint and a wet-sink for brush clean-up.
Jim Gilmour has had an interest in fine woodworking since attending Rochester Institute of Technology to study photography.
Top to a small lap writing desk.Check out the "Other Fine Woodwork" Tab for more information on Lap Writing Desks.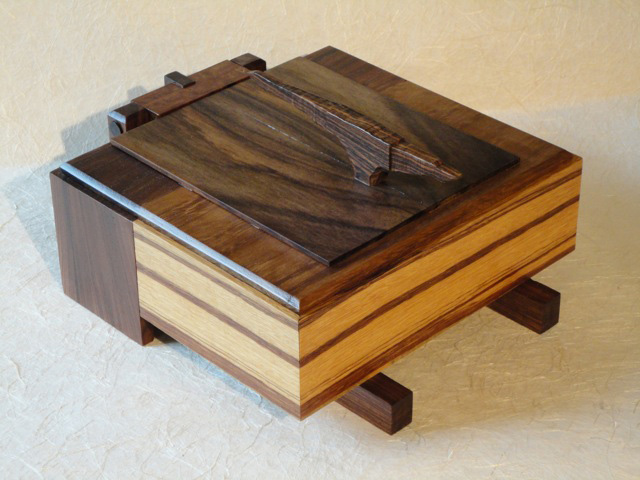 Mid-size jewelry box."Landscape" series boxes are available in both large and mid-size jewelry boxes.
Until recently, his woodworking had been mostly carpentry, associated with his commercial photography and home ownership.