Now you can add another leg in each corner (this is mostly just for looks, but will make your table a little sturdier as well). The instructions never mention planing the 2x4s or any of the other boards that don't come totally square.
Lay the top board on your table frame side-by-side and center them on the frame with a 2" overhang on all sides.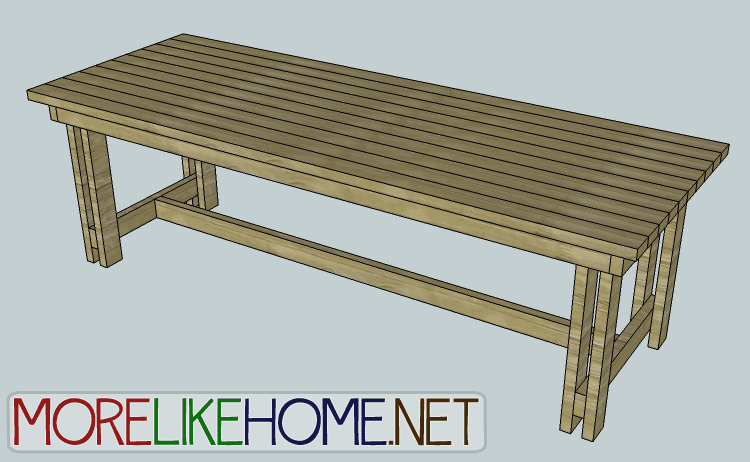 Try a rustic wood or antique paint finish for a charming look, or a nice crisp white to lighten up the mood in your dining room. Lay the top boards side-by-side, centered on top of the table base with a 1" overhang on all sides.
Today's project is one of the biggest we'll tackle this month - the Homestead Dining Table.
This would also be a great dining table for small spaces, or you could tuck a chair under it for a great desk!