While women are physically capable of carrying a child into their 40s, their chances of a healthy pregnancy decrease around age 35 with a much faster decline after 40.
Elective Egg Freezing should be a consideration for women who want to preserve their best chances of a health pregnancy but are not yet ready for children.
A recent study in the medical journal Fertility and Sterility found that 40-year-old women treated for infertility had a 25% chance of achieving pregnancy using their own eggs.
The risk of chromosomal abnormalities also increases as women age with Down's syndrome being the most common outcome.
Yet the downside of delaying pregnancy is declining ovarian reserve, which makes it harder to get pregnant and increases the risks, especially for miscarriage and chromosome abnormalities. In vitro fertilization is an important option for older women with very good success rates.  For women in their 40s who elect eggs donated by women in their 20s or early 30s, the chance of a healthy baby is consistent with the age of the egg donor.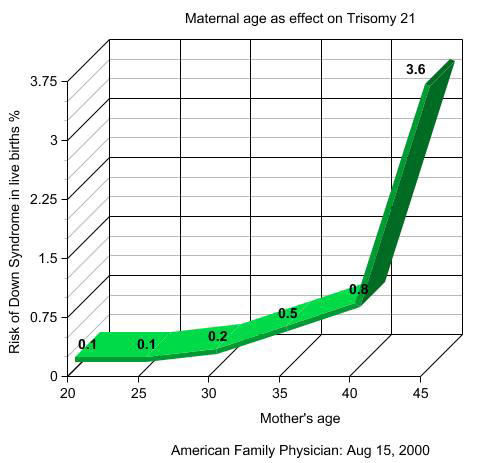 The chances of a woman using her own eggs to achieve pregnancy are greater the earlier there is an assessment of her ovarian reserve.