The Penn State Nittany Lions may have suffered one of their worst losses in school history on Saturday, but it's going to be hard for even the most diehard fans to stay mad at the Buckeyes for long.
Ohio State's marching band forms the Superman crest during their halftime performance of a game against Penn State on October 26, 2013.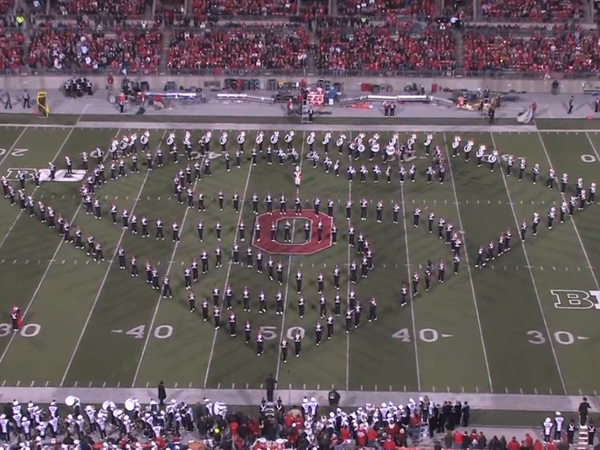 No tribute to big screen scores would be complete without some John Williams, and the Ohio State did not disappoint. Fresh off the heels of their moonwalk last week, the marching band took their act to new heights with stops in Metropolis and Hogwarts.