September 11, 2011 by Courtney 34 Comments It's the first official Sunday of NFL football, and as you may or may not already know…in this house, Sundays are for football! Despite the excitement, it was actually a fairly low-key football Sunday for us; Jay and I both had some things to take care of around the house, and didn't really spend too much time watching the earlier games.
Being the first official football Sunday, you'd think that Jay and I would have had our usual spread of snacks and goodies; but since it was just the two of us and we'd been working most of the day, we didn't really take advantage.
I realized on my way home from picking up our order that I had completely forgotten to order one of my rolls. Just to help you out with your technique, in the picture you've posted it looks like you are holding the chopsticks too far apart.
I am so excited for the beginning of football season; there's always so much fun involved with football games for us.
That doesn't mean, however, that we didn't continue checking in on our football pool picks. Somehow, I'm still able to pick up about 90% of my sushi rolls with success, but I look like a complete tool while doing it. Upon choosing the week, the user is taken to the Weekly Picks page where the action picks are made.
Like you, I can pick up a pice of sushi with them, but forget about eating a bowl of rice or anything else substantial.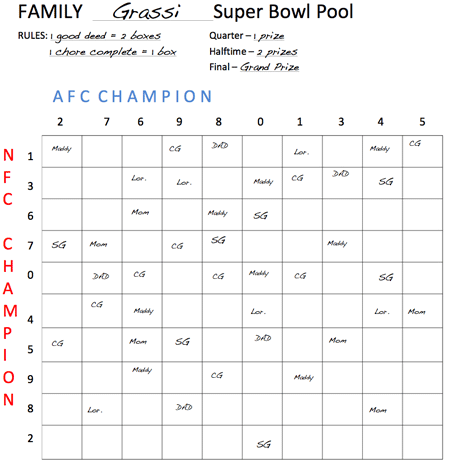 Immediately before game time, the numbers 0 through 9 are put in a hat and randomly picked and placed above each column.