Week 22 of the 2015 MLS schedule saw all 20 teams in action coming out of the brief All-Star break. In fairness to MLS, having the All-Star game on a weekend date and giving the teams a needed break in the schedule would probably result in those same MLS teams happily scheduling a few more friendlies. What MLS chooses is a convoluted approach to getting the games in, stacking the schedule in some months and shifting to borderline part-time work in others. United have been slowed down by injuries this season, and they're sweating them again heading into this game. The offense returned to MLS, especially at RFK Stadium with a ten-goal game between DC United and Real Salt Lake on Saturday. MLS still hasn't figured out how to set a schedule, with the weekly exercise in making sure it stays unbalanced an unnecessary reminder.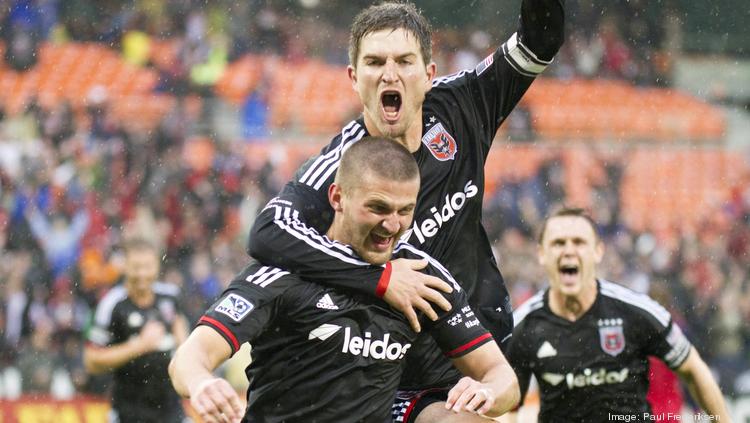 A run of games or weird scheduling that either loads them up at home or on the road can rework plans. There are scheduling issues with Yankee Stadium and whatever else happens at venues soccer-specific and otherwise across the league. United are big underdogs in the second leg of their playoff tie against rivals New York Red Bulls. In MLS, it can be about playing against the schedule and the league office as much as the other clubs.
DC United is in 1st-place in the Eastern Conference, but it's with three more games played than second place New York. Aaron Maund equalized for Real Salt Lake in the 62nd but that didn't last long with Fabian Espindola scoring for United a minute later.
It might be 2015, but MLS can't resist a reminder of last decade or the decade prior. DC United is better than New England, 11 points better in fact, but there's the rest of that unbalanced table to consider. Perry Kitchen scored DC's winner in the 79th and Nick DeLeon finished off the United goals in the 85th minute.
It's about giving the teams the best platform to perform based on something as simple as regularly scheduling the games they play.