I arrived at the superstore and was distraught to find that the antibacterial wipes were empty, you know the ones you wipe down the handle of your cart with.
When I got home I laid everything out on the floor so that I could marvel at my purchases and so that I could take a picture for you all. Now that I had all of my supplies I had to make a few modifications in order to get them into the Altoids tin, some of which ended up working and some (I later found out) did not.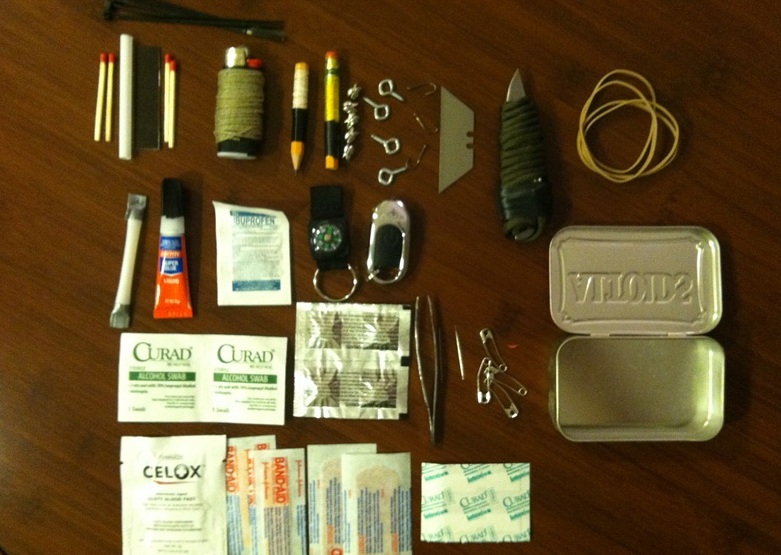 Modifications complete it was time to lay out everything that I had assembled to fit inside the tin.
Once the lid and bottom were complete I set about trying to fit everything else inside the tin.
I ended up strapping the 550 cord and flashlight to the outside of the kit, in addition to 4 rubber bands  (which I had planned to put there all along).