The Gerber Bear Grylls Survival Tool Pack was designed to handle the most extreme conditions. Artikelnummer: M-S22-31-001047Bear Grylls Survival Tool Pack ar designat for overlevnad i de mest extrema situationer. Sheathed in a locking carrying case that attaches to a belt or backpack strap, it includes a 12 component multi-tool, flashlight and fire starter rod.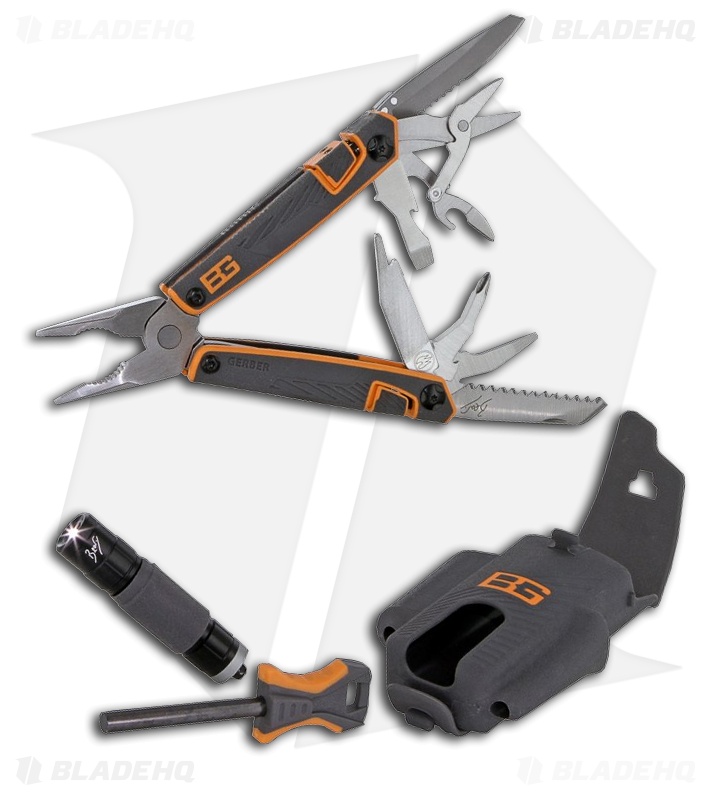 Every tool in the kit is outfitted with durable rubber handles for easy gripping, even with gloved hands.
Allting kommer i ett praktiskt, lasbart holster som kan fastas i baltet eller pa en ryggsack. All of the multi-tool features are locking - needle nose pliers, wire cutters, wood saw, pierce, scissors, partially serrated blade and more.