If you grew up in the San Francisco Bay Area, or still live here, and are followers of contemporary art, then Margaret Kilgallen is royalty. Margaret Kilgallen (1967–2001) is considered by many to be one of the most influential, yet under-recognized, Bay Area artist of her generation. On view in the gallery will be a selection of works-on-paper and paintings on canvas, some never before seen. The work of Margaret Kilgallen has been exhibited internationally at venues such as the Museum of Contemporary Art, Los Angeles, REDCAT, Los Angeles, UCLA Hammer Museum, The Drawing Center, New York, Whitney Museum of American Art, New York, Institute of Contemporary Art, Philadelphia, and the DESTE Foundation Centre for Contemporary Art, Athens, Greece. Look, we like Shepard, think he has done some really great things in his career, and Ron Howard, god bless him, nice contributions to film, but look, 1984 is so sacred, so important to literature and the way we view authority, that it can't be fucked up by Ron Howard and Shepard Fairey. Jamie Reid, who did all the Sex Pistols art, is set to open an exhibition, Ragged Kingdom, at Shepard Fairey's Subliminal Projects space tonight, March 16.
The collaboration is comprised of 4 Large Format Screen Print Editions and a series of unique, hand-collaged, Fine Art Editions (HPMs).
The Large Format Editions are available to purchase in person beginning 8 PM on Friday, March 16th at the Ragged Kingdom opening reception. We haven't written about Shepard Fairey and his Obey line in the past, but its a lot easier sometimes to get a round up in video form.
Bonhams Auction House in London held its fourth "Urban Art" auction yesterday, selling work by Banksy, Shepard Fairey, JR, Eine, KAWS, D*Face and many others.
Finding out about this mural is proving a bit difficult, but Saber and Shepard Fairey did the wall on the side of De La Barracuda on Melrose in Los Angeles.
The only thing we can find out is that if you click on the link on Known Gallery's site, you get to some Obey Giant No on Prop 23 stuff. Nice to see Shepard Fairey coming back to LA, and showing at what happens to be his gallery, Subliminal Projects.
Probably the best duo in our version of contemporary art, Barry McGee and his late wife, Margaret Kilgallen, made some of the most important, heartfelt folk graffiti and fine art of the past 25 years.
When she passed away in 2001, after giving birth and then passing away from cancer, her and husband, Barry McGee, carried the torch for a new form of bohemian art, a unique brand of graffiti, street art, fine art, surf art, and folk art that seemed could only exist and be nurtured in Northern California during this time.
Kilgallen, along with a handful of other artists such as Barry McGee, Chris Johanson, and Alicia McCarthy, came to emergence in the late 1990s, as part of an art movement that is now commonly referred to as the Mission School.
Many of the works are painted on discarded pages from books, emphasizing Kilgallen's resourcefulness and economy of materials. This needs to be made by people not in power with money to spend; it needs to be made by a hungry, heavily independent production team without the pressures of some god awful summer blockbuster schedule.
Shepard Fairey (Mr Obey Giant) and famed photographer Glen E Friedman, collaborated on this Dr Cornel West print, with all the proceeds going to The City Kids Charity.
The show is called Printed Matters, and it will open and coincide with a Beyond the Street book signing.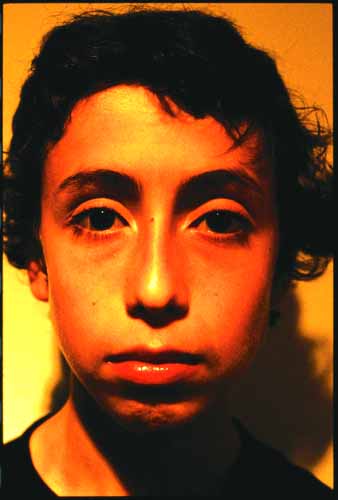 This is also reflected in the canvas works, most of which were cut and sewn together by hand, giving the paintings a quilt-like quality. Ron Howard took a ready-made screenplay in The Da Vinci Code (albeit a corny one) and absolutely made a horrendous movie out of it.1984 needs to be made by Darren Aronofsky, or nobody. Details for the large format prints are provided below and images are attached to this email. The show will have a bit of everything that Shepard has worked with, including wood, metal, album covers, and fine art collage papers. The imagery depicted includes her iconic motifs such as leaves, trees, topography, and female figures, all of which exemplify Kilgallen's delicate and adept hand.
Her humble, almost folkloric, style pushes some of the imagery into simple abstractions of color, lines, and repeating shapes. This exhibition offers an intimate look into Kilgallen's very personal and singular vision.