Chosen by The Hobbit director Peter Jackson, Sheeran saw the film, wrote the song, and recorded most of it in the same day. The song was released as a digital download on 5 November 2013. Peter Jackson discovered Sheeran through his daughter Katie in early 2013, and then met him while he was touring in New Zealand. In only one day, Sheeran watched the film at Park Road Post, immediately went to a room to write the song, and recorded most of it.
Sheeran performed the song on February 8, 2013 with Taylor Swift, who he opened for, during her Red Tour at the O2 World in Berlin, Germany.
Despite having never played violin in his whole life, he choose to perform it himself via overdubbing.
Pete Cobbin from Abbey Road Studios, responsible for the mixing of the musical score of The Desolation of Smaug by Howard Shore, was at Park Road at the same time and mixed of "I See Fire", with Jackson being present during the whole recording.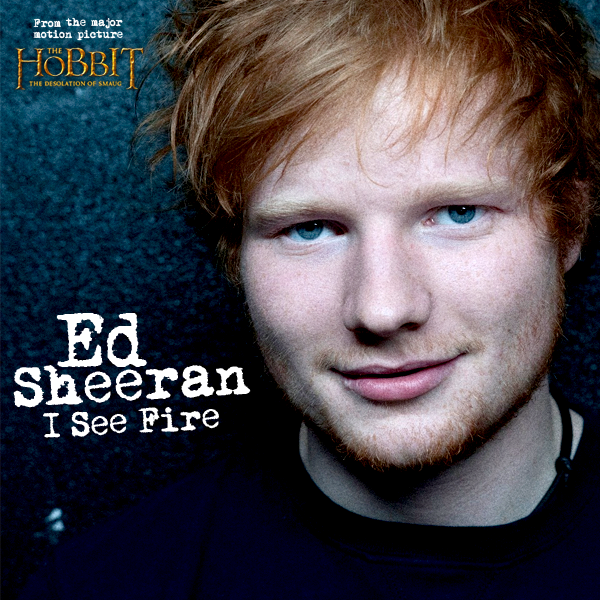 As with The One Wiki to Rule Them All, the text of Wikipedia is available under the Commons Attribution-Share Alike license.