If a run starts to get tough then my mind will become over-active, pumping out all sorts of toxic nonsense. The only thing I can do is to observe the thoughts in my mind and to not get embroiled in an argument with myself.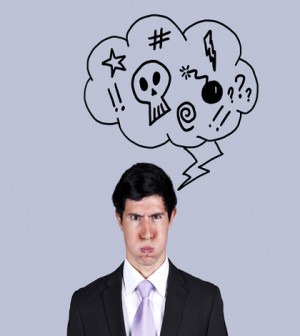 And just as I say this to myself, my body will wince as if something has physically changed.
Do anything to stop yourself sliding inwardly as what the mind creates does not reflect reality.