If you surf around the internet often, I imagine you have seen advertisements claiming that brain software can increase your intelligence. Members of the Cognition and Brain Sciences Unit at Britain's Medical Research Council decided to get to the bottom of this with a test group of 10,000 people. Over the course of six weeks, a group of 4,000 people, from ages 18-60, were given online games to play, designed to make you smarter – in terms of improving memory, reasoning, and other cognitive skills. They were given instructions to play the games for a set amount of time: 10 minutes per day, 3 times per week.
A second group, roughly the same size and of the same age group as the first, were given online games to play that tested other skills, including short-term memory, attention span, and certain types of math. A third control group, smaller at about 2,000 people but of the same ages as well, were told to surf the web as usual. The results, published in the latest online issue of the journal Nature, suggested brain games did not improve any cognitive functions at all. Lead researcher, Adrian Cohen, went as far as to say that this study proved the games did not increase a person's IQ at all either.
It is worth noting that the researchers involved in this study created both the IQ tests and the brain games used in the experiments. There are some companies out there that do seem to offer technology that is different from what this study was about, but from what I can see it covers over 95% of the games available now.
I am in discussions with a professor who understands this better than I do and if you are interested we are going to provide you with information on specific online brain games – I just want to get my facts straight first. Although there is the debate mentioned above, this research does indicate that some of the claims you have been reading are overblown at best.
Learning a new language, playing a new instrument, learning a new form of exercise, a new dance, or a martial art are proven ways to activate what we call brain plasticity.
New neural pathways can be formed in this way as well and you can learn new fun skills along the way.
As far as the popular online games, there is no harm, but I would wait and see what more experts have to say.
I wonder what the results would have been if they tested people already diagnosed with memory issues, such as mild cognitive impairment, and if different type of games would have different results.
I spent about two years playing brain games for up to an hour a day because I could see my memory failing. Kranichs oh please your lying  they just made us really think we needed this game there telling us we really didn't need this game to help us get smart. We all have different memory capacity and want to increase it but the question is how, we must have to perform memory increasing exercises daily in the same regard but these are boring so what will be the solution for it. Unlock Me is an easy and brain tracking Android game, for winning the game you have to move the brown slides in such a way to make the red slide out, you have to use your brain and tactics to win the game. Brain Age Test is an Android game in which you have to arrange a given sequence of numbers in increasing order.
Last but not least Word Search is another Android game in the list of best android games for increasing brain and memory functionalities. University of Houston computer science professor Ioannis Pavlidis, is among a handful of researchers studying how texting while driving causes an increase in stressors. Claude Barnes sometimes makes a game out of counting how many people on Houston freeways are talking or texting on their cellphone while driving.
Mental Health in Australia needs your support. Please sign this petition, to increase Government Funding and save the Next Generation. Kieran Oa€™Reilly, physiotherapist to the Dublin senior football squad and Irish international cricket team, is working alongside Bodyfirm studios in the capital to give clients an integrated system for injury diagnosis, treatment and a full rehabilitation program. Emma McCarthy owns Bodyfirm and has a BSc in sport rehabilitation and sport science and advanced remedial massage.
Injury prevention a€?It creates an evenly conditioned body, improves sports performance and prevents injuries.
Pilates Plus, run by Emma Forsyth, uses a different system of the exercise based on the LaGree Method using Proformer machines. Rosanna added: a€?Ia€™ve noticed a big change in my bodya€™s strength, flexibility and composition after doing pilates.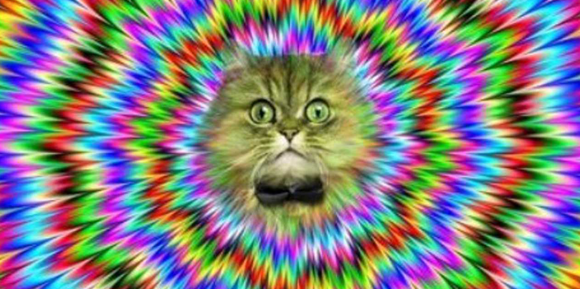 They made us THINK we were getting smarter and we were already smart all along, We do not need no brain games to show us were smart. Here we are giving you the solution, Android Games, we are providing you with list of Android games that will boost your brain and memory functions, also these games are so designed that you don't feel any type of boringness while playing them.
The game begins with one server and many computers, you have to connect every computer with the server using the terminals.
Originally used as a warm up exercise, increase blood flow, strong breathing, strengthens the core. The reformer increases the challenge as you have to work to stabilise the carriage as well as your body weight.
The game has many levels and you can choose one that will suit you best like Novice, Beginner and Expert. For playing the game, you have to first take a word and focus on it and as you find it on the screen, go for the next word. From sports rehabilitation to injury prevention to getting that dream bod, the number of Irish people understanding the benefits of the physical fitness system is on the up.
Taken up by top teams all over the world, from rugby stars to GAA players, theya€™re all at it. Emma said: a€?Rosanna is extremely focused when shea€™s in class and pushes herself but then of course we push her that little bit extra as we do with all our clients. Emma said: a€?Rosanna and women with her great physique know just how important resistance training is for both men and women.