The Write Connection's result-oriented English Tuition course will equip your child with the essential language and thinking skills to smartly tackle all 4 components of the PSLE English Examination. Following Amy's lead, I created my own shadow box project using two jewelry boxes plus one check box. I've been looking for an excuse to use my Simply Jane stamps and dies from PaperTrey Ink, as well as these papers from Bazzill Basics.
For more fun ideas just like this from Amy, join her in the upcoming workshop, Craft Happy, which starts Thursday! My super-fun journaling workshop is back again for it's second run, and it starts tomorrow (Thursday)! I can't wait to share with another 300+ students my favorite strategies for telling great stories simply. Awesome stamps from Technique Tuesday, Capture journaling products from BasicGrey, journaling helpers from We R Memory Keepers, an entire product line from Elle's Studio, whimsical pie-chart stamps from Paper Smooches, and list-style journaling cards from Cathy Zielske! Also, a quick thanks to Ali Edwards, Cathy Zielske, Rebecca Cooper, Keshet Starr, Jennifer Larson, Katrina Kennedy, and Lisa Dickinson for hosting giveaways of my class on their blogs. Stacy had a fabulous answer about going shopping for vintage treasures, which you can watch by registering for the Pajama Party here, then logging into the classroom and clicking the Archive link.
And inspired by designer Teesha Moore, I sketched the gem below, representing Stacy and me in the Pajama Party.
I was a guest on the Paperclipping Roundtable podcast today, and our topic was "design crutches," or those go-to places you start when putting together a scrapbook layout. As I thought about some of my own design crutches, in preparation for the show, I browsed back through my scrapbook albums to look for my own go-to approaches. Column of three photos (plus one accent photo) on the left, numbered journaling (on lined paper) on the right, centered inside one sheet of multi-patterned paper. Column of two photos on the left, handwritten journaling (on a tag) on the right, centered on a square of red paper, which is scooted to one edge of floral patterned paper. Grid of three photos on the right, column of handwritten journaling (on standard college-rule lined paper) on the left, centered on a square mat of patterned paper strips.
Other strategies mentioned on the show: groupings, the "crescendo," tension, color triangles, and more.
If you've found my blog for the first time from the Paperclipping Roundtable show, welcome! This class has been SO MUCH work for our team at Big Picture Classes (and the workshop's extraordinary coordinator, Elizabeth Dillow). My own personal photo challenge will be posted on Tuesday, July 2, and I'm just one of 32 phone-photo-happy instructors in the workshop!
This workshop is packed with SO MUCH fun, education, information, handouts, gorgeous photo examples, and on and on. Have you heard about THE online event of the summer, The Phone Photography Project? I am so completely honored to be included in this upcoming class being masterminded and coordinated by my good friend, Elizabeth Dillow. That was the title of today's Paperclipping Roundtable episode, where Noell Hyman, Izzy, Shimelle Laine, and I chatted about ideas for scrapbooking our significant others—either the individual or the relationship. Incidentally, my product pick of the week was also used on this episode, but you'll have to listen to it to find out what it was!
As you may have noticed, both of my eBooks were co-authored, so I could share the workload and make it more manageable. And now that it's all done, I'm super excited to be sharing it live with my 312 students (and counting) starting this Thursday! I'm happy to give away one FREE spot in my class to someone who leaves me a comment by Thursday—if there's still anyone reading this blog, that is!
Yeah, Write by Angie Lucas is licensed under a Creative Commons Attribution-NonCommercial-NoDerivs 3.0 Unported License. I just cut everything to size and turned them all into stickers, with the super strong permanent adhesive cartridge!
If you want find yourself grinning from ear to ear every day from October to December, Amy Powers is the key. Grammar-Free Journaling: 12 stress-free storytelling strategies is packed with dozens of ideas to help you tell your stories quickly and in creative new ways. Once there, you can watch the entire broadcast and access the complete chat transcript, along with all of the handouts and downloads.
Some people start because they love photographs, or because they enjoy crafting and creating things with their hands.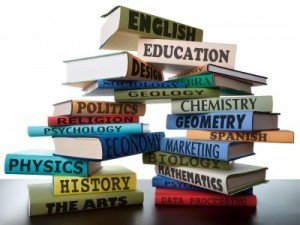 I was surprised to see how often I create a blocked design, kind of a "square within a square," with a rectangular grouping of photos balanced by a journaling area of some kind. It's surprising how different the pages all look, given that they're all following the same design foundation or formula. And we're SO excited to kick things off tomorrow, after months of working and planning. You'll have a chance to learn great tips from some seriously BIG NAME photographers, enter contests and win prizes, get the inside scoop on 60+ photography-related apps, and so much more. As far as journaling, it really doesn't get easier than including quotes from people you love. We're having SO much fun in class, and time is running out if you want to join a few hundred of the coolest people on the planet as we try out a dozen awesome, stress-free writing strategies. The payoff for all that work is the chance to interact live with my students, see the projects they create based on my challenges, host live chats, offer cool giveaways, and make some fun new friends.
Then in a separate transaction, click here to purchase Journaling That Matters and enter code GRAMMARFREE at checkout. It's a fascinating conversation, and I love the varying ideas and insights that emerged from the panelists (Noell Hyman, Debbie Hodge, and Julie Fei-Fan Balzer), who all have very unique approaches and styles. I woke up energized and happy, and I couldn't wait to run into my office to check out my doodles. I may vary the writing strategy (bullet points, longform, handwritten, typed, on lined paper, on paint, etc.), but it always goes on the right. In a time period when I was VERY good at it, I noticed that in the months prior, both of my in-laws had said something nice about me and both of my parents had said something lovely about Travis. This hasn't been intentional, per se, but it probably will be now, as I'm realizing that this is a look that works for me.