I was inspired recently by William Dollarhide's article (reproduced here) giving a checklist of documents to be acquired for the death of every one of your ancestors and their siblings and children. Death Registration – a death certificate should always be obtained if the death occurred after civil registration was introduced in the colony (see dates below). Church burial – if your ancestor died before civil registration was introduced then the church record of burial is all you will be able to find. Cemetery register – the cemetery register can tell you where in the cemetery the grave is located, which can be enormously helpful for large cemeteries. Funeral notice – the funeral notice is usually separate from the death notice and advises friends and relatives where the funeral is to take place. Newspaper article about death – if your ancestor died in unusual circumstances or was well-known in the district there may be a news article in the local paper about the death.
Probate or intestate estate – probate (proving the will) or intestate estate files can give much information. Deceased estate (death duties) if death duties were payable at the time of your ancestor's death it is worthwhile to find the file and see what assets they had.
Inquest – again, if you ancestor died in unusual circumstances there may have been an inquest.
Military service file – if your ancestor died in military service the file may be able to tell you more. Memorials – every town has a war memorial, listing sons and daughters of the town that gave their lives in wars and conflicts. Hospitals and asylums – not all hospital records have survived, and not all surviving records are on open access, but if you can find them you might find out more about the cause of death and the last days of your ancestor. Electoral roles give a strong hint, On ancestry I often check that the husband and wife are at the same address.
Thanks, Carole, it's great to have such a valuable checklist with an Aussie perspective.
I have a relative who died in an asylum but unfortunately the records will not be available for many years.
Prue, you can ring or email the Health Department and they will send you a form to fill in.
I assume that Prue is referring to an asylum in NSW – but in case the patient also spent time in Queensland, I thought I would mention that in Queensland we have a few different series of records about mental asylum patients, and some are open to the public.
William is American and his list is necessarily American in focus, so I thought I would write one for Australians and New Zealanders. The information varies from state to state, and may not have been filled in even if requested. Even if you have the death certificate it is worthwhile to find the entry in the burial register, as their may be more information listed than was required by civil registration, particularly in small communities where the minister was likely to have known the deceased personally. Information on a headstone can tell you where they were born, when they arrived in the colony, who was buried with them, who their spouse and children were. In cases where no headstone was erected the cemetery register may be your only proof that your ancestor is buried in that cemetery. An obituary will only appear if the deceased was notable in some way in the town or district, and a death notice will only appear if the family put one in.
These are not common in local papers that were only published two or three times a week, as it was impossible to give enough notice of a funeral before publication.
If there was a will it should be in the file, along with the date that probate was granted. Sometimes assets are listed in some detail, down to the cost of furniture and pictures on the walls, and references to land and property that can be used to find titles and parish maps. The National Archives of Australia holds military service files and are digitising them and making them available online as fast as they can. I was looking at records about the death, not records that could give clues about when the person died.
It is worthwhile checking indexes to wills and intestacies for every name in your extended family tree. These were in situations where there was no will, probate or intestacy in the State Archives files and ordering the death certificate was tricky as it was within the 30 years and I was not next of kin.
Bear in mind that the information has been provided by someone other than the deceased, and that the more distant the relationship the less reliable the information is. The family may not have been able to afford a headstone, particularly if the father of the family died relatively young.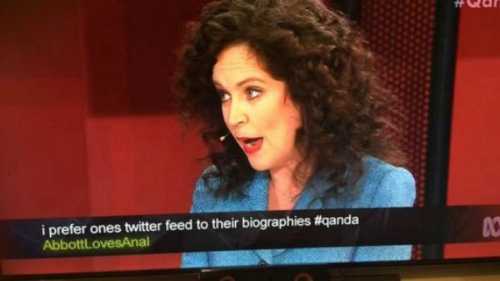 The funeral notices may appear on the same page as the death notices so make sure you look for both. There may also be declarations from relatives about their ability to pay the death duty on behalf of the deceased, so you can find out a lot about the economic circumstances of siblings and children. There are other memorials to look out for, for example, Broken Hill has a Miner's Memorial (see this panoramic display) listing names and causes of death by year. In South Australia the admission registers of the Royal Adelaide Hospital recorded age, residence and ship of arrival, which may be just the breakthrough you need to distinguish your ancestor from others of the same name. The more information you can find, the more likely you could make that breakthrough you've been looking for. My mother is the descendant of farmers and graziers on her father's side, and professionals on her mother's; and my father is a South Sea Islander. In general, though, a death certificate may be the most useful document you can find about your ancestor, containing parents, children, birthplace and time in the colony.
If indexed then check for all others with the same surname or that of the spouse or married daughters. Funeral notices can also be given more than once, as family and  organisations your ancestor belonged to, such as unions or clubs, may have paid for separate notices. The file may have nothing more than a verdict, or it may contain graphic descriptions and transcriptions of evidence, and large glossy photographs of the scene of the crime or accident, so be prepared. Bear in mind, though, that the information on a headstone has been provided by the family to the funeral director who then may have passed it on to the stonemason's office, who then passed it to the stone mason. The inquest may also have been reported in the local newspaper, and often much more detail is available in the newspaper article than in the inquest register.
The headstone may also have been raised by descendants many years after the death, or only when younger descendants were buried in the same grave. The headstone may be indexed and even photographed by a local family history society or volunteer.