I went through this part rather quickly, as he is very familiar with this organizer already and I didn't want to take up too much time.
I could have asked him to start writing his story today, but that would be another simple lesson.  We saved the actual writing for another day. This is the second of a 12-part series for Primary Grades.  Click HERE or the image below to view more simple writing lessons. Yes, I originally designed this as a retelling chart, but it works just as well for a story writing organizer! DLT: I can write an alliterative adjective that goes with my first name and create my Trojan Shield with neatness and creativity. Daily Learning Target: Students went to the Media Center for orientation today and checked out books. DLT: Students worked on a persuasion map in preparation for the District Writing Assessment on Thursday.
DLT: Students wrote a flashdraft in response to an article in preparation fo the District Writing Assessment on Thursday.
HW: At this point, all students should have drafted their introduction, three middle paragraphs, and rebuttal. DLT: Students wrote a strong introduction with a hook, their thesis statement and three main reasons. DLT: Students will compare and contrast Out of the Dust with the diary they read independently and write a literary analysis.
DLT: Students read Out of the Dust and created a cause and effect chart about the Dust Bowl. Daily Learning Target: Students learned the 23 helping verbs and read pages 55-72 in Out of the Dust. DLT: Students read an article on Newsela at their lexile level and also practiced for the upcoming state tests.
DLT: Students reviewed and learned figurative language today in preparation of our upcoming novel study. DLT: Students finished watching the Dust Bowl video and also previewed books at the book fair. DLT: I can identify and understand how text features aid in my comprehension of non-fiction text.
DLT: I can identify and explain the theme of Freak the Mighty and provide evidence to support it. DLT: I can evaluate my responses to the Anticipation Guide based on reading the book, Feak the Mighty. Daily Learning Target: I can compare and contrast and review the book and movie of Freak the Mighty. Daily Learning Target: I can write a paragraph explaining a Contrast and Contradiction in the book I am reading independently. DLT: I can record a list of books that I want to read when we are in the Media Center today.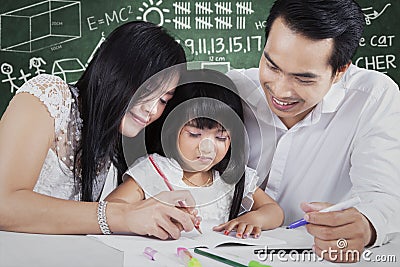 Daily Learning Target: I can write a thoughtful letter to thank my Jenks Wild cabin parent(s). Graphic organizers are great for any kind of writing, but our focus will be on story writing. A very similar organizer was introduced to my daughter in the first grade for retelling the story.
She is fueled by a passion for literacy and loves to share it with others through printables, reading curricula, and literacy activities. Students evaluated an article in Scope magazine and identified specific claims in the text to support an argument. 12: Finish graphic organizers and rough drafts of your description and chronological paragraphs. Be sure to encourage him along the way to include the important part of a story as he does.
Using a graphic organizer like this is just one way to help kids see the important parts that need to be included in their stories (not the only way).