The I Love to Write Book is an instructional and inspirational get-started guide for young writers, ages 8-14, to launch them on a journey to become successful, confident, and self-motivated writers.
Enabling JavaScript in your browser will allow you to experience all the features of our site. Featuring many practical tips, techniques, and exercises, the book is ideal for use in the classroom as well as individually.
Published in support of national "I Love To Write Day," celebrated each year in mid-November in more than 20,000 schools and libraries. Among the savvy fiction tips are suggestions to focus on seasons to describe setting, use details from the five senses to create feelings in the reader's mind, and begin in the middle of a story's action to draw in the reader.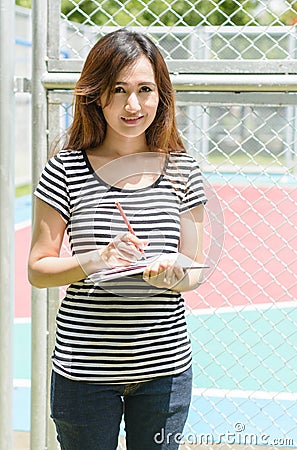 Includes activities, worksheets, and examples for developing ideas, observing the world, writing different types of pieces (such as news articles, book reviews, thank-you letters, how-tos, and more) and best practices for writing poetry and fiction.
For nonfiction, the author counsels hooking a reader's attention with a story, asking questions, quoting someone, making a list, describing statistics, comparing unlike things, and presenting a problem. While ideal for classroom use, the book focuses on writing for personal satisfaction, community impact, and publication.
The book further explores how to write everything from advertising copy to a complaint letter.
Even with this book, enticing students who are not interested in writing, whether for pleasure or for schoolwork, will still be a challenge.
The only appeals to the non-writer are an "Am I a Writer?" checklist and a match-up list of professions involving writing. The book's interior disappoints with its lackluster typefaces that teens will find unattractive as computer users accustomed to sophisticated fonts.