Gain access to our free AOP (Ask a Professional) Section to get real answers for your questions. All this and much more is available to you absolutely free when you register; for an account, so join our community today today! I've always said that if I were going to do it all over again, I would have gone into the trades.
I'll preface my question by saying this, I'm not trained in HVAC (yet) and I have no experience in this business.
My question is, is there anyone out there who has a small business, (1-6) people that is putting $100K or better a year in their pocket as the owner? Please don't flame me, I know that HVAC is not easy, I know that I have to go to school first. I'm not in a position to go work for an HVAC company as a tec to learn the ropes nor do I want to, I'm too old for that and I won't make enough money for the time that I'm doing that, I need to dive in. If you look in the phone book, the majority of the HVAC companies closed their doors within their first 5 years. It's funny, because it sounds like it's next to impossible to start any business and make any money. One thing you need to do is check the regulations that your state has to operate an hvac business.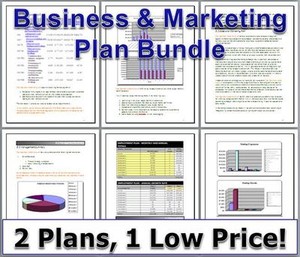 I'd say if you don't thrive on the fundamentals that drive this industry you should think hard about starting the journey. The reason why I want to go the HVAC route is because I think that it is an industry that isn't going to change to the point of becoming obsolete.
I really thought I was going to go the route of the franchise but I'm based on months of research and talking to people, it seems like franchising is one step above used car sales.
Your state probably has laws regarding how long you have to do it for a living before you can get a license.
Do you think that a licensed professional who is already in business would have any interest in working with a marketing guy to try and grow their business? My advice is to buy front row tickets to a Very important sport game (picking a game that doesn't matter, will only backfire! Write the tickets off on your taxes, that experience itself will give u an ideal how Business really is. Obviously its best to save up some operating capital but some rob Peter to pay Paul until they die off or make it. Looking back, I'd probably spend a little more time considering if the old boss conducted himself in a way that, lets say, earned the right to less competition. Instead of starting a fresh, why not ask your present boss if you can invest (need not be money up front) in his present business.
I started almost this way, as I did have access to some capital (borrowed against my house), so got some shares, reduced my earnings for a short period, to increase my shareholding, then the original owner, seeing my commitment basically gave me the company with a couple of years to pay. During this period, he continued to sell, so was paid a commission on the profit (not turnover), so he had plenty coming in as I was hungty grew the business, increasing his sales inquiries.
If you have any problems with the registration process or your account login, please contact support. If this is what you want to do your going to need to hire good people that know the trade and what they are doing. The key is doing great work, building a client base and getting referrals from happy customers. I keep passing up work due to the amount of hours I'm putting in at the company I'm working for.
Win Win for both, and is very common when the boss is starting to age, or is just sick of it.
Use your overtime for example as a payment, then the divi from your small stakeholding for more shares.