My 3 year old son's bedroom is decorated in really bright colors and has a monster theme, so I wanted a bookshelf that I could customize to the colors of the room. At Joann or Home Depot (I hear they are $3 cheaper at Home Dept) you can buy unfinished wooden crates. Another option would be to screw the crates straight into the wall or to put a piece of wood behind them and screw them into that.
Thought I'd let you know I am highlighting this project on my blog's fb fan page tonight! Hi I'm just doing a little review and research before I start a bookshelf for my sons room.
Amber, you could also paint a long thin strip of wood and screw it to the back of all of them.
Connecting them to the wall is a good idea to prevent them from toppling over as we all know that there will be at least one attempt to crawl up them. You can get crates at Michaels and use your 40% off coupon each week from the paper or your email. DisclaimerAll images, unless otherwise noted, were taken from the Internet and are assumed to be in the public domain. There are situations when the attribution (or the copyright) information for the picture is not known, such as the case with images received through anonymous mailing lists and various mail contributors, the break of the copyright is unintentional and non-commercial and the material will be removed immediately upon presented proof.
And you had to physically turn the pages and sometimes you got papercuts and it was all very brutal and we also had to walk barefoot in the snow. As I was arranging the books, I started to get nervous, because I knew there would be photos of this on the blog, and somehow showing all our books made me start feeling all vulnerable.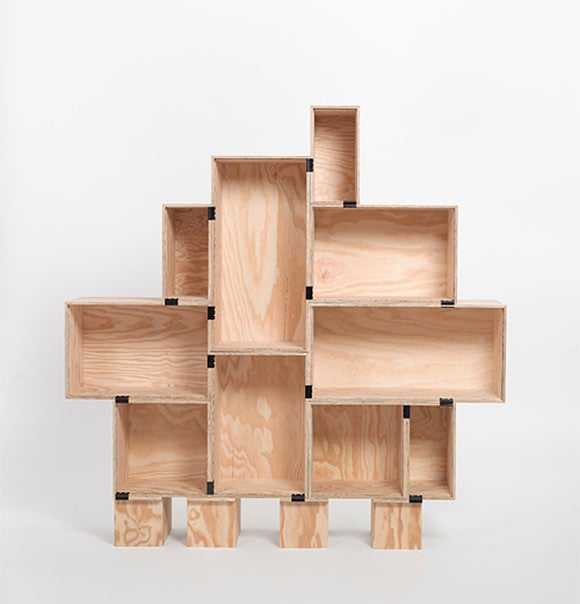 The two big bronze thingies I'm using as bookends on the top shelf both came from a yard sale. That is a perfect bookshelf styling, and I love all of your wonderful yard sale finds, and sentimental treasures mixed in.
I regularly Skype for school projects, and have gotten strategic about where I sit because people can see what's behind you. I really should get on this myself, my shelves are not organized by color because I have this mythical idea that one day I will need to find a book and won't remember what color the spine is! I have bookshelves that I have been afraid to put all of my books on for the same reason that you mentioned–it makes me feel too vulnerable. Most stores don't sell lime green bookshelves, so when I saw the idea to use unfinished wooden crates on Pinterest I knew I was on to something. I see your post is from 2012, just wondering if the zip ties worked for you or did you end up doing something else? The only thing I would change would be to somewhat sand the crates before painting because even after the spray finish, they seem very rough. In the time it took you to read this post, I've already switched out at least five things. Based on one specific parenting book I saw that I also own, I think our families could hang out and have a GRAND time. I'm trying to decide if I want to display my books in our living room or hide them away upstairs.
So that it goes for example into the top of the orange crate and up through the bottom of the red but doesn't poke all the way through the red.
I figure nobody will be able to see the zip ties if the shelves are full.I just finished his dresser so I have leftover paint and polycrylic to use up. I bought it about three years ago and every year Andy asks me if we have to keep storing it, and I tell him YES, because someday it's going to be on display. Must have freed up lots of space in other rooms because that is a whole lotta storage up there. Did your husband have similar complaints or is he pretty laid-back with the color-coordinated zoo bookshelf?
I got mine at Joanns and then when I went to Home Depot for the paint, they had them there for $3 cheaper. Think about running them horizontal & maybe a couple of cushions on top, it they are sturdy enough to hold your child.
The little botanical print came as a set of four which I got for 25 cents each at a yard sale.
I will absolutely be posting a before pic because our bookshelves are just too sad, and crowded, and small, etc. The green lacquer box is from Homegoods, and the magazines are old issues of Domino which I can't bring myself to get rid of. My husband (also a math teacher, btw) is starting to think we should go over to electronic books and ditch most of our hard copies.