Backing into the school van during driver's training while learning to parallel park (another driving challenge for me). Backing a rental car over a huge boulder and needing several large men to lift it off (never told my husband about  that one… he knows now though). Breaking the passenger rear view mirror on my husband's truck when I hit the side of the garage backing out (he definitely knows about that one). Scraping the back passenger side of my Jeep when I backed into a trailer parked in our driveway. While I haven't had any auto accidents while driving forward, backing up obviously causes me problems. The same mistakes causing my backward vehicular accidents mirror those I struggle with spiritually and mentally. Out of this realization comes five principles I must regularly and deliberately apply to prevent my backing up from delaying forward progress.
I love the parallel parking technology in newer vehicles today, and I would really like it on my next vehicle.
Knowing I can partner with God and His Spirit to cultivate patience encourages me in tremendous ways because I realize that I don't have to try and create and maintain patience in my own effort. We have to remember that we simply cannot consistently practice patience — or any of the other fruit of the Spirit — in our own efforts. The best way to become overwhelmed with decisions, to experience Decision Fatigue, comes through doing absolutely nothing to prevent it.
Scripture has a lot to say about decision making to help each one of us make better decisions and better direct our decision-making energy. Jethro advised Moses to delegate, so Moses wouldn't get worn out and the people frustrated. Just as the the disciples did when Jesus called them into ministry, make the best decision you can and fully commit to it. Developing an eternal focus involves prioritizing toward that which benefits eternally rather than just temporally.
The path to overcoming and preventing Decision Fatigue requires unique steps for each individual, yet all can apply the same biblical concepts. What can Jesus' ministry teach us about how to make more consistent progress within God's will? How would your life change if you held to a simple clear focus, made every action drive toward that focus, and made relationship with God the Father your top priority?
When I lay my life against these three aspects of Jesus' ministry, I am better able to see why I stall and go backward more often than I move forward. On most days I have a simple and clear purpose, I spend time alone with God, and my actions drive toward my purpose. When I realize how Jesus stayed so focused during his early ministry, I understand where I fall short and need to reestablish myself.
For many people, myself included, telling others about Jesus seems a bit like telling people about Amway.
Focus on Gratitude — Letting people know what Jesus has done for you comes from a place of gratitude, not fear.
Don't Force It — Don't focus on where you see others headed without Jesus, at least not at first. Seeking God's face means getting to know Him and not only looking to what He gives to and does for us. How can we apply this directive to know God – to truly see His face over what He does for us – in our lives today?
Seeking God's face — his character, who he is as a person — really involves simply choosing to spend regular and consistent time with him.
As we get to know God better and better, we realize the role faith plays in that relationship.
Years ago, frustration ruled and reigned in my life, usually in the form of hurtful words toward myself and others. Until my recent descent into Trivia Crack mania, and discovering that my oldest son is way smarter than me, I thought frustration's grip on my self esteem no longer existed.
In this battle with one of my greatest weaknesses, Christ's power shows itself in the specific activity that counteracts frustration. Associated Press In this Aug 28, 1963 file photo, Dorothy Height, Featured Martin Luther King, Jr. As God does so often in my life, He's using this physical pattern to show me a spiritual truth.
For example, my lifelong struggle with depression continues to haunt me, though less so as the years roll by.
I backed into my brother's car because I couldn't see through the frost on my window, which I failed to clean off because I was in a hurry. The Barnes & Noble incident happened simply because I did not see the car when I looked before backing up. Backing into a car in my own driveway left me with a lot of guilt over the inconvenience I caused others.
However, if someone came up with a vehicle that backed up all by itself, that would be necessity. We must look behind us from time to time in order to learn from our past and then move forward in a way that allows  the past with its mistakes to positively shape the future.
We do this by becoming increasingly aware of and following His convicting, guiding and encouraging us as well as His focusing, enabling and teaching us. If I'm tired, hungry or overwhelmed, I have almost no shot at maintaining any level of patience for very long, if at all.
Simply put, the quicker I forgive myself and others, the more patience I have with myself and others. Partnering in this way not only multiplies the tools available for cultivating patience, but it also helps me understand why patience is so important. But more important than asking why patience should be important to me, I want to know why it's important to God. People who consistently make good decisions & maintain consistent self control structure their lives to conserve willpower (their decision-making energy). The disciples needed to delegate in order to focus on their parts and still ensure needs were met. Second guessing wears you and your ability to make good decisions — or any decisions at all — down. It means getting our focus off self and off of what satisfies only in this world and onto our Creator who knows what is best for us. Remember that the resurrection of the dead revealed God's unsurpassable power, and that we have access to that same power (Ephesians 1:19-20). In fact, it began with his baptism, "immediately" followed by 40 days of temptation (Mark 1:12-13).
As I struggle with lack of progress and even feel like I'm going backward more than forward, I'm especially drawn to the absence of delay in Jesus' ministry. He came to seek and save the lost, plain and simple, and he never deviated from that purpose. But, also on most days, I let my attention get easily drawn to other things, and I spend too much time comparing myself to others which results in losing confidence in what I know is my purpose.
At least, the discomfort (fear?) ahead of time feels similar, and the reaction received is also strikingly similar. Let his peace and power be seen in and through you amidst the chaos of life, and let others be drawn to him as they desire that same peace and power. Don't try to live for him on the inside and neglect doing so on the outside for fear of what others might think. In fact, it's almost always gotten me overwhelmed and in places I knew weren't meant for me (jobs, commitments, etc.) But waiting for God to open doors always leads down the path of balance.
Reading the Old Testament is a great way to get to know God's character as he interacts with his people. Turn to God for direction on how to live your life & be open to having your faith challenged. When I saw differently, I reached into my anti-frustration toolbox to again tame the animal before anger followed it its wake. When the tension begins to build deep within my gut and the self-insults begin to fly carelessly out of my mouth, off goes the game. When frustrated, my prayers resemble a "deliver me or I'm going to die or go to jail" sort of desperation. Yet, it does still seem to sneak up on me from time to time in a cumulative, frog in the frying pan, sort of way.
Realizing that our mistakes hurt others hopefully motivates us to develop habits that put us in a place of helping them instead. I mean, the trailer isn't usually there, and it was below my view enough that I couldn't see it when I looked. If we avoid difficult situations and people, we simply won't see significant growth with patience.
Twenty-seven years married to one of the most insanely-patient people I've ever met has drawn me toward patient habits. We must stay aware of when patience is running thin and learn to walk away before it runs out much like Joseph did when Potipher's wife continued pursuing him.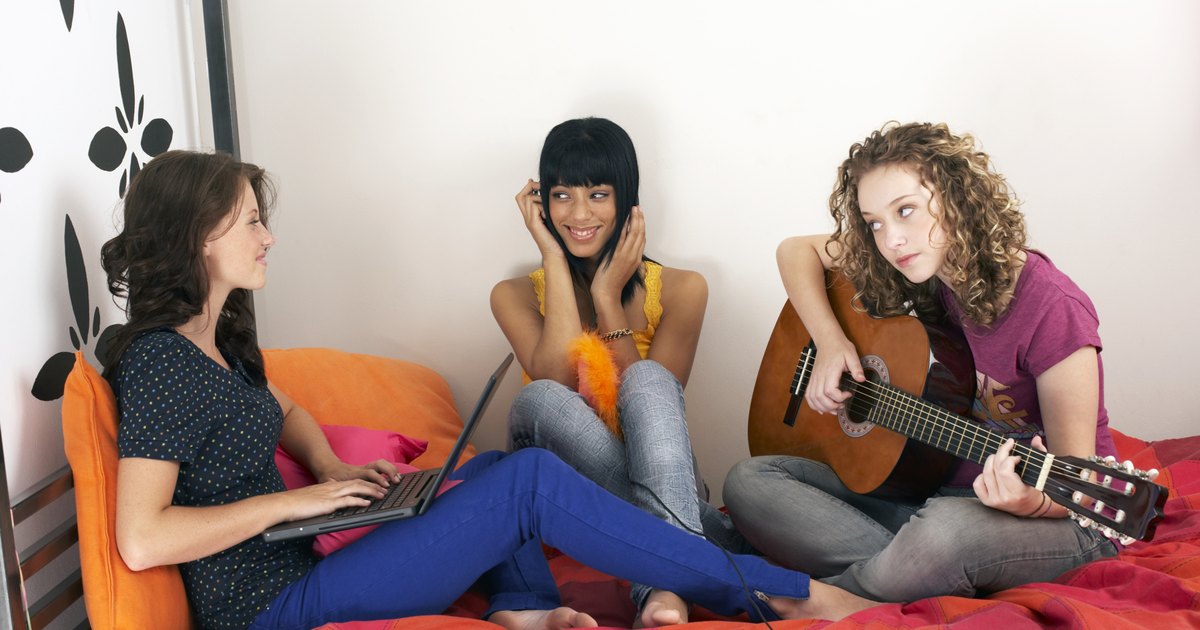 Trusting in God's timing, or "waiting" on Him, increases our faith as we learn that He handles a great deal of our lives if we simply let Him and refuse to get ahead of His will.
And when we LET Him do this work in us, our Godly character becomes a testimony of patience to others.
Preparedness involves taking care of the physical self, which helps maintain a long-term focus instead of being driven by immediate needs.
Many of our decisions involve deciding among good, better and best, not between good and bad. The concept of the body of Christ tells us we all have our own work to do, which also tells us some decisions just aren't ours to make. Let Him gradually lead you to a place of focus where you feel His peace and where you can live with joy and effectiveness rather than in overwhelm.
I also too easily let myself look to other areas of interest — good things — and forget that I must often chose between good and best in order to stay in God's will.
I mean, Jesus is the best news ever, but people seem to receive words about him with as much disdain and skepticism as they do multi-level marketing.
As I thought about this and realized my struggle in this area, the Holy Spirit turned on a light that showed how sharing the Gospel — talking about Jesus — really is not difficult.
It means taking the opportunities God gives to share Him and realizing these opportunities often come through the way that I live life and the way I react when life runs me over. This growth of trust results in more seeking of him and less asking for his hand to move in our lives.
Putting it off means making any further seeking more difficult because it increases our distance and the stuff we put between us and God. At least, one I try to keep stuck in the most remote regions of my mind but suspect comes out more than I realize. When I realized how easily frustration came and how anger almost always followed, I knew I needed to find a way to break frustration's hold on me. When I recognize the early signals of frustration and walk away, I begin the process of turning off my frustration.
Of course, the preventative approach prevails in effectiveness, but I fail to always remember to pray for help with frustration until I'm deep in its throes.
For sure, a certain diligent awareness must always exist on my part to prevent frustration's return to the throne. In this and many of my backing-up incidences, my first instinct involved blaming someone else for the mistake. I had to humble myself by going through the above process in order to get out from under the weight of my mistakes. If we don't, we'll continually make the same mistakes and essentially relive our pasts instead of grow beyond them. Unfortunately, my "trying to be patient" never helped me maintain any consistent level of patience. Jesus emphasized this when he said that what Martha wanted to do wasn't bad, but what Mary chose was better. So, no matter how we feel about our abilities or how about we'll be received, the anointing exists to qualify each one of us. In today's culture, many people want something for nothing but avoid that which truly is free to them. Every opportunity that's held God's anointing came when He created the path as I waited for him to do so. Fortunately, God doesn't move or hide; he's always right where he is at this very moment ready for us to seek and find him.
Staying well rested, healthy and prayed up makes the episodes flee sooner and stay relatively mild too.
Lastly, great comfort comes in this struggle of mine through the words of 2 Corinthians 12:9. Yet, because I know I can only control me, I must take ownership and admit my mistakes and their root causes if I am to break the negative patterns in my life. Knowing what I can and can't control takes the stress off my patience muscle in a huge way.
Know "How to Make Consistent Progress" by focusing on your purpose as Jesus did, and you'll have a clear idea of what to say "no" to and what to accept by way of opportunity. Anything to get my mind off of the cause of my frustration before I begin to stew and boil.