When Swedish retailer H&M wanted to collaborate on a Lisbeth Salander-inspired clothing line with Trish Summerville, the renowned costume designer for the upcoming David Fincher film, "Girl With the Dragon Tattoo," she jumped at the chance.
H&M announced Wednesday it is launching a 30-piece collection inspired by the film's anti-heroine's style -- leather motorcycle jackets, long cardigans, t-shirts, chunky shoes and jewelry in various shades of black, grey, white and dark red. READ: Full break down of what's in the upcoming H&M "Girl With the Dragon Tattoo"-inspired line.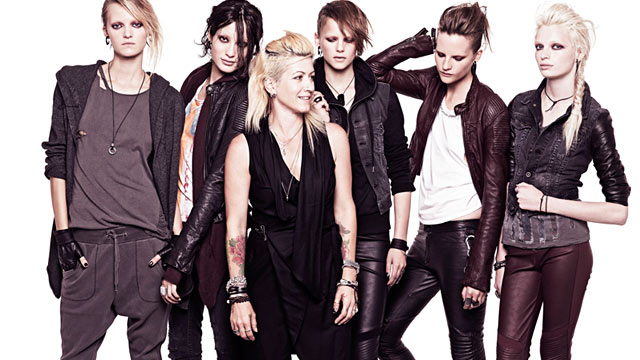 However, Summerville said the clothing line is "more wearable" and "more fashionable" than the character who inspired it. She brought her aging techniques to H&M to incorporate the look into the mass-produced line. Summerville said she drew much of her inspiration from Academy Award-winning production designer Don Burt, who was charged with creating "realistic habitats" for the film's characters.
It's a shrewd marketing move for H&M, given that Sweden is the setting of the "Girl With the Dragon Tattoo" film, which is adapted from the first novel of Stieg Larsson's international best-selling crime trilogy.