Horseshoe tattoos are a favorite among many people who believe that it is an object or a symbol that brings good luck.
Horseshoe tattoos can also express a wide number of other concepts as well, such as success, power, fertility, magic, intuition and life.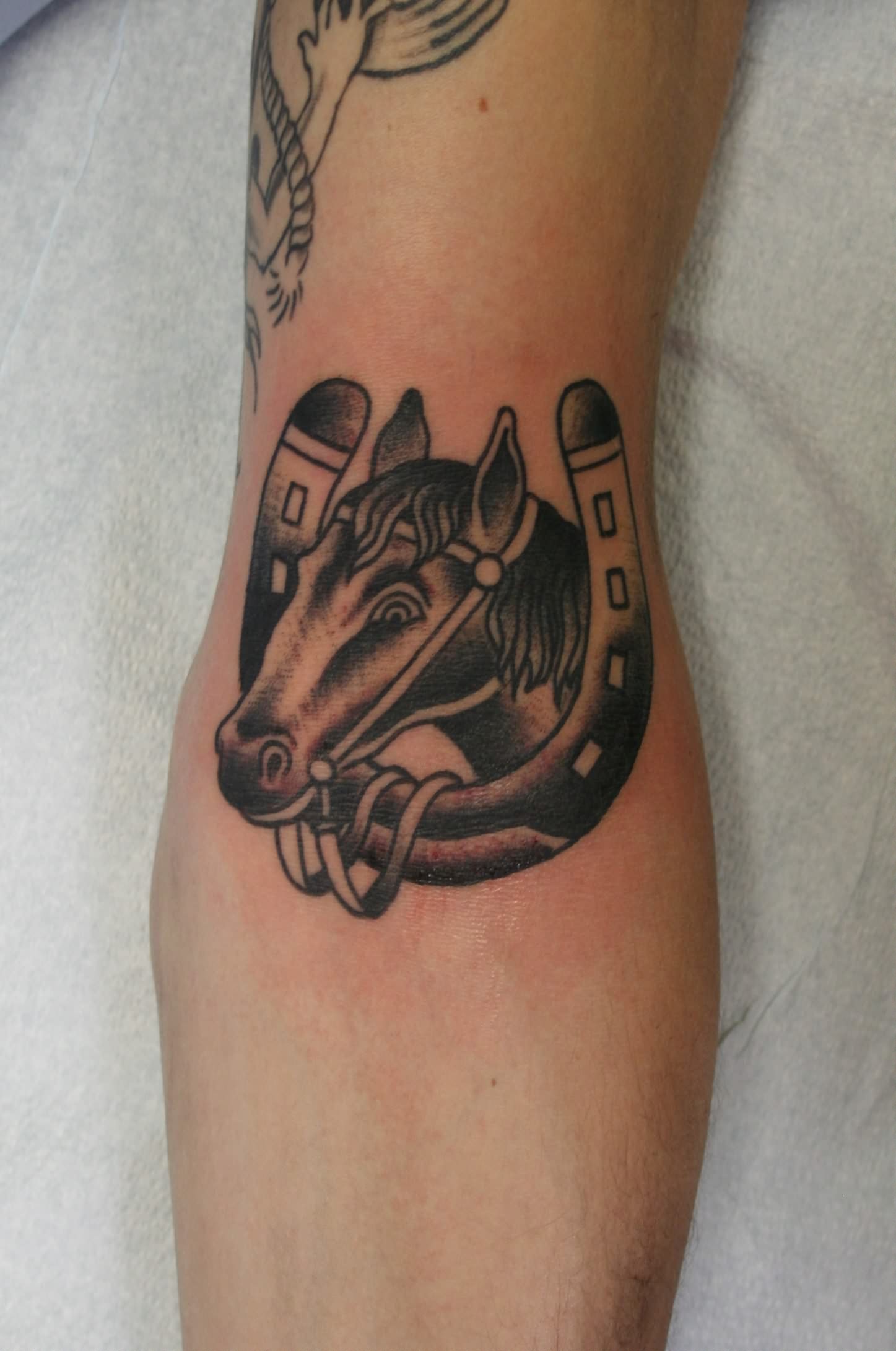 The horseshoe is mostly drawn pointing upwards and can be accompanied by a host of other images, such as four leaf clovers, stars, flames, cherries, paw prints, dices, flowers, angel wings, diamonds, as well as the words "Lucky" or "Lady Luck".