20.11.2015 admin
If you weren't already convinced about having a worm farm in your garden, hopefully Part One of this series helped you to see that a worm farm is more than just a handy way to compost.
There are a few options when it comes to which worm farm to build or invest in, and much of it depends on how much you want to spend, how much DIY effort you want to put into setting the farm up, how much space you have and also how serious you are about getting the by products of worm farming from your set up. A single bin worm farm can be easy to set up, and doesn't require a great deal of investment.
With a single bin farm your worms are kept in one bin, and are left to compost what they are fed in that one bin.
With most single bin systems you will need to remove all unprocessed waste, and the worms, to harvest your vermicast.
Multi-tiered worm farms are designed so that there is no need to remove the worms or unprocessed waste to harvest the vermicast. To harvest the vermicast you simply remove the tier that has been completely processed, empty it out, clean it and return it to the top of the farm to start filling with more waste.
Continuous flow worm farms similar to the single bin system, but are designed in a cone shape with the smaller end of the cone facing down. Removing the vermicast from continuous flow systems like the Hungry Bin is easy, with a tray that is easily removed, and the castings accessed.
Processing Power – the size of your family, and consequently the amount of waste you produce, may impact the worm farm you decide to set up.
Once you've decided which worm farm you are going to start out with, the next decision is where to put it.
Easy Access – locate your worm farm somewhere that is reasonably easy to access, and will encourage you to put your waste into the farm. Temperature – choose a spot that doesn't get a whole day of direct sun, but also doesn't sit with no warmth what so ever.
Pest and Pet Free – this is particularly important if you are using one of the worm farms that can be dug under, or accessed from above. Room To Harvest – make sure your location provides ample room to be able to not only get to the worm farm, but also to harvest the vermicast and the worms if you decide to sell your excess stock.
So, once you've decided which type of worm farm you want to purchase, and where you are going to put it, we can move onto how to prepare your worm farm and move your new friends in with the next post. Fill in your name and address in the form below and you'll receive all the latest updates directly in your in-box.
It's usually best to have the pile in contact with the ground, as this will allow microorganisms and worms to get into the pile more easily.
Keeping all compost piles in the same place year after year allows a buildup of microbial activity in the ground underneath, which makes it easier to get new piles going each year. There are a number of bins, boxes and tumblers on the market and these are all fine, or you can build your own out of a variety of materials. A number of homemade varieties of bins and boxes have been used by avid gardeners over the centuries. A compost bin can be constructed from many other materials, whatever you have available, frankly.
Tumblers may be hard to find at the local store, but you can get a good one online, believe it or not! This entry was posted in composting and tagged compost bin, composting, homemade compost bin. So hopefully you now have a worm farm, and have it positioned in your garden somewhere that will allow you easy access, and make it simple to feed your worms.
Before you do, though, you need to make sure their new home is nicely furnished so they have the best chance of settling in, and deciding to stay.
Because you're starting from scratch with your worm farm, you need to introduce a few elements to create the right environment for your worms. The first thing you need to add to your worm farm is bedding, which is where the worms will hang out and breed, before processing their bedding with the rest of the worm farm.
Bedding for your worms can be made up of compost, potting mix, humus, rotted pea straw, soil, paper or a mix of any of these mediums. To get your worm farm off to a good start it's recommended to have at least 500 grams of worms, or about 2000 full grown worms.
You're not looking for your standard garden variety worm here, you want composting worms, known as Tiger Worms or Red Worms. Compost worms are reasonably easy to come by, but as I say, you won't be picking them out of your garden. A container of worms can range from $10-$20 depending on how many worms you are getting, and whether you are buying from a professional worm breeder, or just a home supplier with an excess of worms. One thing to be careful of is to make sure the container actually has a good quantity of worms in it, and is not just filled with bedding. Once you have your bedding, worms and a fresh supply of food in your worm farm, it's a good idea to tuck everything in with a covering of old carpet, cardboard or sacking.
After fertilization, the clitellum secrets a kind of tube that forms the cocoon in which several eggs will be fertilized, and eventually turn into live baby worms. Login with FacebookClick the Facebook Connect button below to login using your Facebook account. In Stardew Valley gibt es eine Vielzahl an unterschiedlichen Fisch-Arten, die ihr per Angel oder Falle bekommen konnt.
Wenn ihr in Stardew Valley erfolgreich viele Fische sammeln wollt, gibt es einiges zu beachten. Mit jedem Angler-Level wird euer Skill in dieser Kategorie erhoht, wodurch ihr effizienter fischen konnt. Fisch gibt es, ahnlich wie eure Ernte, in drei Qualitatsstufen: Normal, Silber und Gold (gekennzeichnet durch einen kleinen silbernen oder goldenen Stern am Fisch).
Stardew Valley: Am Stand konnt ihr Korallen sammeln und fur gutes Geld im Fisch-Shop verkaufen.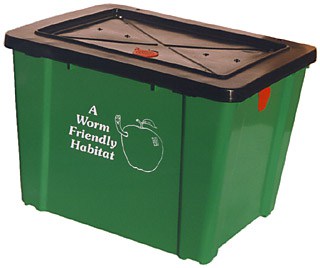 Die Korallen, die ihr ostlich von Elliott's Haus am Strand findet, bringen gutes Geld. Pufferfish: Ihr findet ihn im Sommer, wenn es sonnig ist im Ozean oder manchmal beim fahrenden Handler (Traveling Cart) zum Kaufen. Woodskip: Diesen Fisch bekommt ihr nur in den Secret Woods im kleinen See zu jeder Jahreszeit. Crimsonfish: Lauft zum ostlichsten Teil des Strandes zum sudlich gelegenen Pier Werft die Angel in Richtung Suden ins Wasser. Den woodskip bekommst du im secret forest (in der nordwestlichen Ecke vom Wald den Baumstamm weghauen und nach links gehen). Die gamescom ist ein wahres Paradies fur Gamer – und darum auch der perfekte Ort fur ambitionierte Pokemon-Trainer? Morgen startet die Beta fur das kommende gro?e Firmware-Update der PlayStation 4 auf Version 4.0.
Vor ziemlich genau drei Jahren erschien mit Splinter Cell: Blacklist der letzte Ausflug von Sam Fisher als Geheimagent. You can choose to create your farm with your DIY skills, or simply buy a few basic items and create your farm.
You may have a run off system for the worm tea with an additional container underneath your main bin to collect the worm tea or you may choose an open base system where the worm tea simply runs back into the soil.
Instead, because compost worms are surface dwellers, they are naturally inclined to keep moving up the farm once they have done their job and 'finished' one tier, and leave the processed waste clear and ready to be harvested. The compost created compacts down towards the cone end, with the worm tea also naturally filtering down the taper to drip out of drip holes at the bottom of the cone.
This causes them to become sludgy, compacted and unproductive, and the worms with often either vacate the farm, or be killed due to a lack of space and air.
If you have a lot of waste produced in your home, or you have access to a lot of extra waste that you can turn into fertiliser and compost, then you may decide to create a larger scale worm farm to cope with the load. There's no point having a worm farm hidden in the very depths of your garden and never wanting to venture near it. The best spot is somewhere that gets moderate sun during the day, but also shades over for part of the day to prevent overheating and excessive 'sweating' in the bin. They like their food moist, but not saturated and enough rain will fill a farm and drown your worms so choose a location that is protected from excess rain. Choose a location where pets and pests can't dig into the worm farm and not only make a mess, but also possibly kill off your worm population. Some farms require a good area to empty out the contents to get either the vermicast or worms. If you haven't already, be sure to sign up below to get the next installment of the Worm Farm series directly in your inbox.
Putting it in a low place or a hole can create a pool of standing water at the bottom of the pile that suffocates microorganisms.
Some people raise the pile several inches off the ground in order to increase air flow underneath.
A pile that is much wider and taller than 5-6 feet will not have good air flow into the center of the pile.
A typical approach would have you layering one kind of vegetative material, such as straw, a layer of a different kind of vegetative material, such as grass, a layer of animal matter (such as manure), a thin layer of soil or finished compost, then some water, and repeat. Branches, PVC pipe, chicken wire, slats of fencing or decking materials, and pallets are just some of the types of materials that have been used to DIY compost bins. Another advantage is that, because it is an enclosed container you can usually include food scraps, including meat materials, even in areas with strict ordinances. You want it just moist enough to be attractive to a worm (they won't like it dry and coarse), but not sludgy and compacted. Although, obviously the more worms you start with, the quicker your farm will really get going.
Worms will naturally regulate their number to meet the requirements of the amount of food you are processing. They tend to dwell in the top surfaces of their environment, so naturally move towards the fresh new layers of food or compost provided for them. Do a search on Google for Tiger Worms, Red Worms or Compost Worms in your area, and you should be able to locate a supplier pretty easily.
The darkness will encourage your worms to stay in the top surfaces of your worm farm, and allow them to do their thing, protected from the light.
In the next post we'll cover which foods you should, and should not, fee your worms and how to maintain a healthy, productive worm farm. He put half a bucket of worms each into 2 compost bins, and flew out for work on a 5-day trip.Upon his return Jack found that the worms had fully transformed his compost pile into rich, black compost during his short trip. In unserem Fish-Guide verraten wir, wie ihr an die Fische kommt und was es zu beachten gibt.
Zunachst gehen wir auf die Grundlagen ein, dann gibt es Tipps zum Fischen und eine Ubersicht uber alle Fische und wo ihr sie zur jeweiligen Jahreszeit angeln konnt.
Wenig spater hat er die Fiberglas-Angel im Angebot, die ihr fur 1800 Goldmunzen kaufen konnt. The DIY Bath Tub worm farm has a large surface area and can handle taking in a larger amount of waste each day.
A pile this size is large enough to have layers of insulation so that the middle of the pile will be able to heat up even in cooler temperatures.
For example, you usually have no leaves to add to the pile until fall, and then you suddenly have lots of leaves.
As the name suggests, the bin usually is in the shape of a cube, with three walls and an opening in the front, as well as being open on top. He was "hooked!" He went right back to the worm farm to purchase more from the owner, Earl.After repeat visits to the Worm Farm, Hack befriended Earl, helping out and learning more about worm farming.
Im Verlauf des Spiels wollen auch andere Dorfbewohner unter Umstanden Dinge haben (Quests), die ihr aus dem Wasser gefischt habt: etwa Seetang oder eine Dose Joja-Cola. Others improve aeration by drilling holes into PVC pipes and inserting a couple of them through the middle of the pile. Consequently, the ideal size of your pile lies somewhere between 3-5 feet wide, tall and deep.
In order to have a layered pile you would need to keep piles of different kinds of ingredients around, and then shuffle them all together like a deck of cards to get the layered effect. Good options for this are sod (as mentioned before) or a heavy layer of straw, hay or leaves. However, it is nice to have something in place to keep the pile in one place, to keep things a bit more organized and neat. An advantage of it is that it is easy to lift the bin up and over the pile when you are ready to use the compost. In the first bin you have your ingredients that you throw into the pile as they become available throughout the season. These are ideal for people who are physically incapable of doing the manual labor required to turn or stir a pile.
There are a number of different ones out there, but this one has the best overall reviews and seems to be the best all around option. The male organs are two pairs of testes, three pairs of seminal vesicles and sperm funnels. Earl was raising and selling them as bait, but Jack envisioned those worms with a big future in gardening.
If you do a good job of layering different kinds of materials in the pile you may do enough to create air channels that you don't need to worry about other means. I prefer a pile that starts out about 5x5x5, as this is the upper limit, and the pile will quickly shrink in the first week or two.
Just make sure you leave small gaps between the slats to allow air to get to the sides of the pile more easily. Other materials that can be used to build a compost bin – snow fencing, cattle panels, hardware cloth, cinder blocks, bales of hay, piles of sod. When that bin becomes full, you turn that pile into the second bin, and then pile new stuff on top until that pile is full.
They are usually made from plastic and are suspended on a stand to facilitate turning of the barrel. Despite the fact that worms have both male and female organs; it must mate with another worm in order to reproduce its own kind. Additionally, you may want to place the pile strategically in your yard so it is nearest the main sources of material, or so it is nearest the places where you intend to use the compost when you are done.
The front can be completely open, but a low (1 foot high) front is nice as it prevents spillage. ACM backing also availble for signboards and labels so you can screw them into posts or walls. The manure is composted in a temperature-controlled process, long and hot enough to kill weed seeds and pathogens and cooled before being fed to the worms in raised bins.The worms dine for a period before a layer of the bin is harvested, worms carefully separated and placed back into the tops of the bins, the rest dried and packaged for shipment. For a simpler approach you can simply attach three pallets together to form the three walls of the bin.
The resulting castings (worm poop) are rich in microbial activity, which adds life to the soil when incorporated directly, strengthening the plants and providing added defense against disease.Jack and his family also work closely with some well-known Napa and Sonoma Valley vineyards.
They've learned that about a cup of worm castings added to each hole as the vines are planted does an amazing trick.
Each episode focuses on compelling and inspirational people making a difference through gardening. This gardening series covers everything from edible gardening and sustainable agriculture to seasonal cooking and preserving the harvest.Enjoy this episode? Thanks for watching.Reply Haider Abbass saysJuly 15, 2013 at 5:22 AM hi, I have a question that if I put worms in the pots of plants instead of putting them in the compost separately, will it be beneficial for the plants? Please check with the horticultural department of your local university or find an avid gardener.
As for putting worms in your containers, they can tolerate that but it will be important that you keep the soil in the containers moist but not wet. The problem for this environment for worms to thrive is that relative small size and they do tend to try out quickly. Plus, as a closed environment, you need to continue to add organic matter which they feed on.
Compare that to worms living in the ground, this is a living habitat for billions of organisms and a constant source of food. Alternatively, you could mix your container soil with worm castings, which is what you want from your worms anyway. The temperature gets sufficiently hot for this, but if I recall, it's just a matter of time to let the good microbes go to work. You could send an email to them if you want to know more specifically how he does it or it might be on his site.
Thank you!Reply richard saysMay 19, 2013 at 10:58 AM did you get the information, I too what to do the air stone in a bucket thing but missed most of that part of the show.
Required fields are marked *CommentName * Email * Website Sign up for our newsletter or blog, and updates on new episodes, videos and more!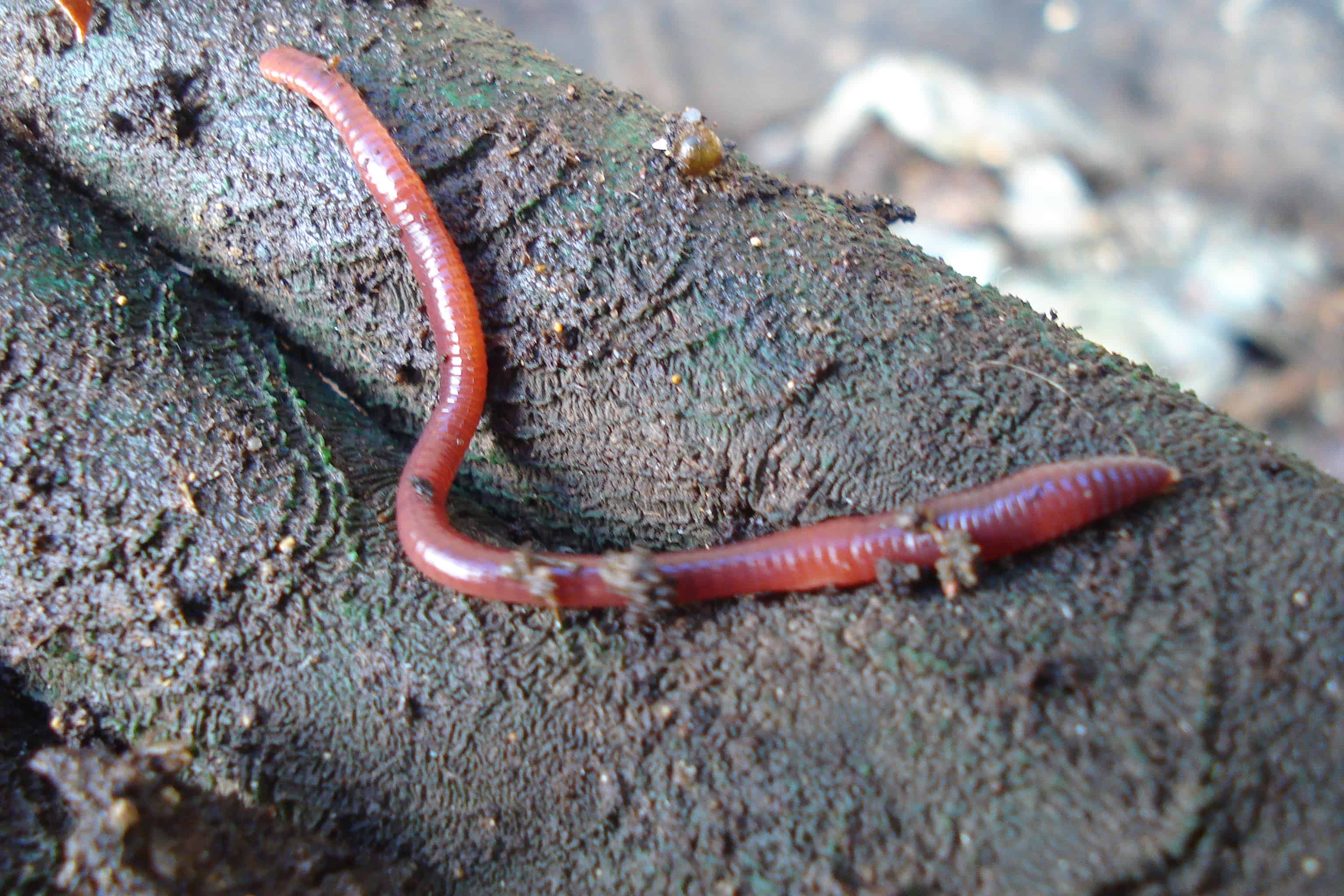 Rubric: First Aid For Life