31.03.2015 admin
Those of us who keep garden journals and know exactly when our shrubs leafed out in previous years may become alarmed when bushes leaf out late.
You may be able to find the source of leafing out issues by removing one of the buds and slicing it open.
Suspect a disease if entire branches or twigs fail to leaf out or when there are no leaves on the bush. Some insects can completely defoliate a shrub or kill the buds, resulting in a shrub without leaves. Danielle Adler is an undergraduate double-majoring in dietetics and foodservice administration at Chico State. Fletcher Alexander is the Campus Sustainability Coordinator at California State University, Chico. Maria Elena (Nena) Anguiano is the Director for MESA (Mathematics, Engineering, Science Achievement) at Butte College. Wendy Ardell is co-founder of Overland Equipment, a company that, for 26 years, created bag lines designing and manufacturing everything in South Chico.
Bruce Baccei (ba-shay) is devoted to accelerating a widespread movement towards Net Zero Energy buildings.
Pete Bonacich is the Assistant District Manager for California Water Service Company's Chico District. Halli Bovia is the Sustainability Program Manager at the University of Southern California.
Danielle Buis is a business administration student with an option in marketing and a minor in managing for sustainability.
Colleen Butterfield currently works for the Alliance to Save Energy in Oakland, CA as part of the Education Team on the PowerSave Campus Program.
Prior to working at the Alliance, Colleen worked for Focus the Nation in Portland, OR advising students nationwide on clean energy projects and community forums. BWELL Interns - Four Butte College MESA students are currently participating as interns in an innovative project on the Butte College Campus: Biofiltration Wetland Education Learning Laboratory (BWELL) Project. California State University, Chico's Campus Sustainability Committee serves in an advisory capacity to all campus departments, colleges, and other entities in an effort to advance environmental, social and economic sustainability at California State University, Chico. Angela Casler is the Executive Director of the Sustainability Management Association that offers membership and accredits professional designation as a Sustainability Management Certified Professional and Associate. Jamie Chino is a senior at CSU, Chico, majoring in Recreation Administration with an emphasis in Event Management.
Ninette Daniele is a graduate student researcher in Biological Sciences at California State University, Chico.
Marli Diestel is a senior student at San Francisco State, where she is currently double majoring in Environmental Science: Natural Resource Management and Conservation and Environmental Geography, and minoring in biology.
Robyn DiFalco graduated from CSU, Chico in 1999 with a degree in Geography and African Studies with a focus on Development Issues.
MICHAEL DIMOCK, President of Roots of Change Fund (ROC), is a national food movement organizer and thought leader on sustainable food and farming systems.
Jesse Dizard (PhD UC Berkeley) is a cultural anthropologist whose work addresses controlling processes. Samantha Duncan is studying Business Administration with an emphasis in Marketing, and is receiving a minor in Managing for Sustainability. David Eaton is a sociocultural anthropologist with interests in medical anthropology, international public health, human ecologies, and narrative and performance. Stephanie Elliott is the Director of GRUB Education Program and supports the sub-group of Cultivating Community North Valley. Christina Ellis is a local California State University, Chico student majoring in Nutrition and Food Science with a minor in Health and Wellness. For the past 30 years, John Ellis has been the head of the architecture program at Cosumnes River College (CRC). Ellie Clifford Ertle teaches in the Department of Political Science, serves as faculty coordinator of the Town Hall Meeting Program, and is the Director of Civic Engagement at CSU, Chico.
Julie Estep holds a PhD in Rhetoric and Communication, and is an experienced educator and writer. Noelle Ferdon has a background in law and policy and has worked on food and agriculture issues throughout the Central Valley, and California, for nearly a decade. Anya has developed her expertise in sustainable food and business management with over a decade of hands-on experience. Martin Figueroa is the Team Manager of the Alliance to Save Energy's PowerSave Campus Program Chapter at University of California, Merced and a third-year student studying Biology and Sustainability.
Sandy Fisher, as a professional weaver for over 30 years, is known for her line of fine textiles for the home. Kevin Foley is a recent graduate of CSU, Chico with a Major in Business and Minor in Managing for Sustainability. As a food and sensory scientist, Maria Giovanni's research focuses on understanding the factors that impact eating behavior.
Jose Gonzalez is an Urban Agriculture Community-based Research Experience (U-ACRE) fellow and a graduate student in Environmental Studies at California State University, Fullerton. Elaine Gorman was a middle school life sciences teacher in the Modesto City Schools before retiring in 2009.
Kaycee Green is a social science graduate student who has worked under the direction of Dr.
The GRUB Cooperative is a group of people that have been living on the land together for 5 years. Bianca Hernandez recently completed a Master's in Visual Anthropology at the University of Southern California. Michael Hess is a senior at Berkeley International High School and Managing Editor and website developer for the Berkeley Jacket Newspaper. Richard Hirshen (Chef Richie), after 25 years as a professional chef, is in his fourth year at Sherwood Montessori K-8 Charter School where he runs the Edible Schoolyard ('Cook with the food you grow program') and its offshoots which include agripreneurism (the school holds its own bi-weekly farmers' market), journalism (a second school cookbook is in the works with CSU Chico Nutrition Department interns collaborating) and philanthropy.
JOHN IKERD was raised on a small dairy farm in southwest Missouri and received his BS, MS, and Ph.D. Sarah Johnson is the coordinator of the Institute for Sustainability at California State University, Northridge. Chris Kaiakapu is a student studying Environmental Science with an option in Energy and Earth Resources, and a minor in Geology.
Temperature and day length control the timing, so you can expect shrubs to leaf out later in years when temperatures are cooler and earlier in warm years.
Insect problems are a challenge for inexperienced gardeners because you must first identify the insect.
Lee Altier (PhD, Cornell University) has over 18 years teaching experience in the College of Agriculture at California State University, Chico. Her current role includes administering and implementing programs targeted at underrepresented, first generation college students majoring in Math, Engineering and Science with the intention to transfer. She and Greg Fritsch also co-founded Terra Pax, a cradle to cradle product, which was a new concept in bags, a little ahead of the current sustainability movement. His recommended formula for achieving Net Zero is super insulation, passive solar heating and cooling, efficient appliances and lights, solar thermal, PV, and variable capacity geothermal heat pumps. DAYNA BAUMEISTER fascination with the natural world began with daily forays into the woods and mountains of Colorado, her childhood home. Amador Benavides is a Strategic Advisor for CEDECO (Corporación Educativa para el Desarrollo Costarricense).
Mechelle Best is an Associate Professor in the department of Recreation and Tourism Management and a Faculty Associate with the Institute for Sustainability at California State University, Northridge. Pete has been with the company for 32-years and helps Cal Water provide safe and reliable fresh water to our community. She works with university customers to establish and develop a university-wide culture of sustainability and reduce the environmental impact of university operations. Brimlow is an assistant professor in the College of Agriculture at California State University, Chico.
She is currently the social media coordinator for the Sustainability Management Association. Her role includes supervising four PowerSave Campus teams (UCSC, UCSF, Chico State, and Humboldt State), who implement energy efficiency projects on their respective campus.
Colleen also has past experience working directly on college campuses through AmeriCorps*VISTA positions on a variety of sustainability and service-learning initiatives.
The project outcomes were tri-fold: conduct research, develop research presentation skills, and team leadership. The Committee is comprised of 18 members from across campus and provides leadership in identifying mechanisms to integrate sustainability concepts into all core functions of the university and in charting a path towards a sustainable future for the campus. Jacquelyn Chase teaches human geography, Latin American Studies, global economic geography and writing. Jamie has been a intern with AS Sustainability's Green Events Consulting Team for two years. Helen Cox has a PhD in Atmospheric Sciences from the University of California, Los Angeles, an M.S. Cynthia Daley is the Director of CSU, Chico's Organic Dairy Program which includes the management and oversight of staff and students responsible for the day to day operations of the unit.
She has worked on a variety of reptile and amphibian conservation projects since graduating from California Polytechnic State University, San Luis Obispo with a Bachelor's in Biology in 2008. Kasey DeAtley, Lecturer within the College of Agriculture, recently joined the College of Agriculture as a Lecturer within the Animal Science Program where she teaches Range Resource and Management, Research Methods & Experimental Design, and co-teaches Advanced Beef Production and Management.
She has been working on the Fossil Fuel Divestment campaign, Fossil Free SFSU since the beginning and is now an instrumental member of the campaign. She has been working as an advocate for environmental protection since 1995, both in her career and as a volunteer with various organizations. His work has been mainly in francophone equatorial Africa (especially the two republics of Congo), and in Kiswahili-speaking eastern Africa (Tanzania and Kenya).
Stephanie loves playing outside, working hard in the garden, riding her bike, and cuddling with her children. Currently, she and co-presenter, Danielle Adler, are working with Real Food Challenge and the AS Dining services.
She is invested in the concept of civic and community engagement as a core component of the University's mission and is excited to work with faculty and staff to develop civic opportunities across campus.
Feher is the President and Executive Director of the Sustainable Community Development Institute (SCDI), that he founded in 2001. Majoring in Business Administration with an option in Project Management, and minoring in Managing for Sustainability, it is her career goal to make a difference in the world.
Noelle joined the Northern California Regional Land Trust as Director of Local Food Systems in January 2012 and prior to that worked as a consultant for them, developing the Local Food Systems program. Martin served as the point person and leader for the University of California, Merced Dorm Water Battle 2011. He is currently a Marketing Intern with AS Sustainability, and he is looking forward to exploring all the opportunities that Chico has to offer during his time here. During his stay, he was heavily involved in an organization called Net Impact, an international non-profit that advocates corporate social responsibility and environmental stewardship.
David Gallo has taught energy and environmental economics at California State University, Chico for the past 35 years.
Garibay is a Doctor of Natural Sciences and graduated from the Swiss Federal Institute of Technology (ETH Zurich).
She has worked for several food companies in Research and Development and has also taught at a variety of schools. U-ACRE provides students with hands-on community-based research experience in areas of urban agriculture and food security. In her work with the Center for Nutrition and Activity Promotion and Cultivating Communities in the North Valley, she developed two Bike Kitchens to help bring the message of eating healthy and local food out directly to the people.
She has worked as a volunteer naturalist, outings leader for Sierra Club and as a workshop facilitator for Population Connection.
Joe Greene is a professor in the Mechanical and Mechatronic Engineering and Sustainable Manufacturing Department at California State University, Chico. They enjoy all pieces of life together and are working on living a life that requires one to work with others, share resources, talk, listen, help, and have fun. His job is to connect coffee drinkers with the people that grow, roast and brew Thanksgiving Coffee.
She received her Bachelor's in Journalism: News Editorial and Anthropology from California State University, Chico. He is writing his thesis on the public perception and ethical implications of genetically modified organisms (GMOs). He has taught history for 20 years, was one of the central visionaries who founded Sherwood Montessori, he set up the school garden and is the Lead Middle School teacher, working closely with Mr. His work focuses on Urban Natural Disasters, Urban Environmental Justice, and the Energy Transition. Junda Jiang received a degree in Crop Breeding and Agronomy and his masters in Crop Breeding and Plant Tissue Culture at Zhejiang University in China.
Jones received his PhD in philosophy from Stanford University in 2005 where his doctoral research examined the moral significance of nonhuman animal cognition. Peter Joseph, a retired emergency physician, will present an up-to-date review of the latest science of climate change, the well-funded efforts by vested interests to confuse the public about looming climate chaos, and the single most effective tool to rectify the market distortion that allows carbon pollution to remain profitable despite its social costs: a revenue-neutral, progressively-rising carbon tax. Upon learning of the program's energy saving efforts through involvement with AS Sustainability, Chris became involved with PowerSave Campus program after returning from a semester abroad in Australia during the Fall of 2012. Keep reading and learn to tell the difference and find out why there are no leaves on bushes. This allows shorter, immature shrubs to absorb energy from the sun before the older shrubs leaf out and block the sun's rays. The treatment for a disease is to trim back the affected twigs until you find healthy wood. If you can't identify it yourself, your cooperative extension agent may be able to help. After two years in the Peace Corps, he and his wife Nancy settled in Chico where they are raising two kids. He graduated from CSU, Chico in 2009 with a degree in Economics with an option in Environmental Economics and Thematic Studies in Environmental Issues. He was a horticulture volunteer for the Peace Corps in Nepal for three years, worked for the USDA on agricultural water quality for three years in south Georgia, and has been teaching and doing research in Thailand since 2001. For 23 years, Nena has focused on initiating, developing, and implementing academic success strategies and programs. Having small farm family roots and growing up in rural sustainable environments has been a strong background for the ideas such as Chico Cloth, weaving and experimenting with natural plant dyeing from her favorite trees.
Mechelle researches and publishes on various aspects of environmental management within the hotel industry, tourism, heritage, and sustainability. California Water Service Company provides top notch service and offers many ways to help customers conserve water. Halli holds a Bachelor's in Biology from California State University, Chico and a Master's in Ecology and Sustainability from California State University, Chico.
She is currently pursuing an MBA in Sustainable Business and Renewable Energy from Marylhurst University and received her undergraduate degree from Cal State Monterey Bay in International Social & Environmental Justice. Through this internship she has acquired several skills that enhance her schooling and career path. Marli is also coordinating a national conference surrounding the topic of divestment and energy set to take place in spring 2014, as well helping in setting up a CSU wide divestment network for campaigns to support and communicate with one another. She has worked as a Recycling Coordinator in the private sector as well as at Chico State where she later became the Associated Students Sustainability Coordinator.
Working with the community around food is another passion and one that holds us all together. Their goal right now is to increase the incorporation of local foods into the California State University, Chico food services to 20% by 2020.
Former corporate CFO and educational researcher, Leslie has taken these skills back to the land and works to build community by connecting people and changing consciousness with local food.
SCDI was incorporated in Washington DC, as a public-benefit-nonprofit, international development organization and has its home office in Paradise, California.
He has a passion for sustainability and works to educate his peers and the Merced community about energy efficiency, water conservation, recycling, composting and sustainability.
She spent time learning from a master weaver in Scotland where she not only learned her craft but experienced first hand a cottage industry,something that Chico Cloth will bring to our community. Justin is currently studying to gain his BA in International Economics with Honors in General Education and hopes to go in to the technology industry. Along with supplemental coursework, this is where his interest in environmental issues began to grow.
Amie transferred to California State University, Chico where she continued her involvement in the College of Agriculture and several organizations on campus. In addition, he has done research for the California Energy Commission and private consultants in the energy industry.
His doctoral work focused on sustainable maize agriculture cropping systems for temperate regions. As a U-ACRE fellow, Jose has been involved in the development of an organic waste diversion program using vermicompost at a local middle school in Fullerton, CA.
His research interests include education for sustainability, marine science and environmental education, and teacher efficacy and pedagogical content knowledge in the STEM fields. Cycling these demonstration kitchens, approximately 500 lbs each, ensures that everything has a purpose.
Most recently in 2012, she accepted the position as Project Coordinator for Cultivating Community North Valley.
Other than taking business classes, Mitchell is also an active member with AS Sustainability interning with the Green Events Consulting Team. Mischa has over a decade of experience in helping companies and non-profit organizations share their stories. Her passion is sharing her knowledge and inspiration with students through fun art and science activities.
Having grown up in Bakersfield, Hernandez always wanted an avenue to explore the experiences of teens in Kern County, in order to bring visibility to the population as a whole. Michael rows crew for Berkeley High, maintains a 4.0 GPA, and hopes to study at Harvard University next year.
Her consulting work on the $6 billion Build-LACCD.org produced the Touch Point Handbook -- organizing the backbone workflow for hundreds of architects, designers, contractors, and program managers.
As Institute coordinator, she collaborates with faculty, administrators, and staff on campus sustainability initiatives, coordinates educational events, supervises student work on projects, and assists in implementing campus sustainability efforts.
His professional research investigates the substantive cognitive properties that bear on the ethical treatment and moral considerability of both human and other-than-human animals. As the only program veteran, he has taken on the Team Manager role, and helps organize all of the team's efforts. Spraying the shrub with a broad spectrum, non-specific insecticide is likely to make the problem worse. Lau worked for the CSU, Chico College of Agriculture for twelve years before landing at Sierra Nevada Brewing Co as their Agriculture and Landscape Supervisor.
Before returning to the University in 2011 he worked for two years with the City of Chico on the development of a community-wide 2020 Climate Action Plan.
His research interests are in cropping systems and agricultural ecology, and he directs the Organic Vegetable Project on the Chico State University Farm.
She has expertise in facilitating and presenting workshops related to educational, career, and professional development including motivational workshops for students and professionals. And now, after selling Overland Equipment, she's able to share and collaborate with current makers. SMUD is the Sacramento Municipal Utility District, a very progressive utility with a goal of reducing carbon emmissions 90% by 2050.
Manuel also was founder and facilitator of LACSAI (Latin America Climate and Sustainable Agricultural Initiatives) from 2010 to 2012.
She also teaches a variety of tourism and sustainability courses at California State University, Northridge. Brimlow earned his doctorate at North Carolina State University, where he studied Agricultural and Natural Resource Economics and conducted research analyzing the determinants and effects of farmer enrollment in the USDA's Conservation Reserve Program.
Angela is the coordinator for the Minor in Managing for Sustainability program that prepares leaders to manage for profitability while protecting people and the planet. She has lived in Brazil, and written about soybean production, gated communities, agricultural labor, fertility, and migration.
She is also involved in other campus organizations such as the Alpha Delta Pi Sorority, RHAPS Club and CAVE. Daley is also very active within the industry and currently holds positions on the Western Organic Dairy Producers Board of Directors and the Organic Center's Scientific Advisory Board. She also worked as a consultant, principally for the City of San Mateo, implementing a new green building ordinance.
He was a marketing executive in Europe for agribusiness, farmed organically for three years in Sonoma County, and in 1992 founded Ag Innovations Network, where he began his work on consensus building and strategic planning to create healthier food and agriculture.
Christina strongly believes in food sustainability, and is interested in implementing a food policy in hopes of reaching this goal. Noelle has a Bachelor's in Political Science from California State University, Chico and a J.D. Martin was an honoree of the prestigious environmental award, The Brower Youth Awards 2012.
She is excited to be apart of developing a textile that will be made from local materials something that she has wanted for a long time.
He credits his high school environmental science teacher for getting him interested in sustainability.
Post-graduation, he continued on this path and began working as the Sustainability Coordinator for Premier Mushrooms in Colusa, CA. Recently, he completed, with Thomas Hall of Hall Development, an economic analysis of a potential community solar project and submitted the research to the Chico City Council.
He also obtained an agricultural engineering degree from the University of Guadalajara, Mexico.
The project attempts to create a closed loop system for food waste, where food is recycled through students, the vermicomposting units, and the school garden. Tim has been the Principal Investigator on several federal grant funded projects involving sustainability and environmental education totaling over $200,000.00.
She has a MS in Nutrition from CSU, Chico, started a food business on $12, and continues to make each calorie count.
Kaycee's educational background lies in Agriculture, Child Psychology, and Environmental Science, and her passion involves a combination of these three things: educating children about the environment and the physical, nutritional, and psychological benefits of growing your own food. He hopes to one day take the experiences he has had with AS Sustainability and incorporate them into his future career. She believes there should be more awareness around the lives of farmworkers because of the volume of food they play a part in bringing to tables across America. Always a pragmatic visionary, today, Mary works to help fast-track students into green jobs by blending their social media skills with the needs of a sustainable business world. Since retiring, he spends most of his time writing and speaking on issues related to sustainability with an emphasis on economics and agriculture. She authored a section and assisted in the development of the CSU, Northridge campus Sustainability Plan. In addition, his research includes food ethics, environmental ethics, mind and cognition, species studies, and the question of what it is to be human. Joseph is group leader of the Marin County chapter of Citizens Climate Lobby and a mentor for Climate Leaders of The Climate Reality Project. He is also leading the current project that aims to improve Butte Station's energy efficiency. If the shrub shows symptoms of disease on most of its branches, you may not be able to save the plant.
Try non-chemical means of insect control first, and if you must use chemicals, look for insecticides that list the insect you want to kill on the label.
Prior to Butte College, she was the Tutorial Program Coordinator at California State University, Chico, overseeing the recruitment, training and management of student assistant staff in the Student Learning Center. After several years exploring the intricate relationships of coral reefs, she turned in her wetsuit and headed back to the mountains. Currently he is directing a project designed to increase carbon fixation and reduce greenhouse gas emissions in agricultural ecosystems. The mission of the Institute for Sustainability is to promote, facilitate, and develop educational, research, and University and community programs related to sustainability.
Boyd entered the doctoral degree program at University of California, Riverside, where she earned a PhD in entomology with a biological control major and integrated pest management minor.
These students will have a key competitive advantage in actively growing sustainable companies, communities, and protecting our natural environment. She is currently serving as a citizen member of the City of Chico's Sustainability Task Force. Martin has taken the challenge of educating California about the importance of water conservation and inform residents about the current water crisis. This study will be used as Amie's Honors Research Project in the Agricultural Business program. Currently, Salvador is a Senior Scientist at the Research Institute for Organic Agriculture (FiBL) of Switzerland in the Department of International Cooperation. Tim has presented at numerous national and international science and technology conferences, and published papers in various journals within the field of science and environmental education. She began using Population Connection curricula in her classroom in the mid-1990's and continues to share the materials with current and future teachers in hands-on workshops in California. She has worked with several community agencies pursuing this passion, such as the Organic Vegetable Project at CSU, Chico, Sherwood Montessori School, and most recently, Butte Environmental Council, where she is helping to design and implement curriculum for their Recycling and Rubbish Education Program.
Joe began teaching in August of 1998 after a 14-year career with General Motors Corporation in Detroit, Michigan.
Once graduating from CSU, Chico, he plans on acquiring his MBA, focusing on Sustainable Management. She loves gardening and teaching children the mysteries and magic of growing their own food in sustainable ways. Houk is an Associate Professor in the College of Agriculture at CSU, Chico and is currently serving as the Program Lead for the Agricultural Business Program. Jiang worked on rice doubled haploid and marker-assisted breeding at the University of Arkansas Rice Research & Extension Center with cooperation of USDA-ARS Dale Bumpers Nati onal Rice Research Center at Stuttgart, Arkansas (2001-05). Robert has been a post-doctoral fellow at Stanford University and a visiting researcher for the Ethics in Society Project at Wesleyan University in Connecticut, and most recently a Summer Fellow at the Animals & Society Institute. She successfully developed and taught university level classes in sociology, education, and freshman orientation.
Furthermore, Manuel coordinates regional studies with the Ecological Center in southern Brazil and INCA (National Institute of Agricultural Science) in Cuba. The Institute serves as an umbrella organization across all the colleges of the university on issues related to sustainability.
Brimlow teaches courses in Agricultural Business and conducts research exploring economic aspects of local food systems and farmer land conservation decisions.
Angela is also the Sustainable Business Partnership Coordinator and the co-advisor for Sustainable Consultation Of Office Practices, where she has the privilege of working with students, faculty, and local leaders who deeply care about other people, a healthy economy and natural environment. Al began farming organically because of a commitment he wanted to make to the soil, water and community he lived in. Most recently, he advised the management of a large new oil refinery project in Vietnam on sustainable community development issues.
His dedication has saved his campus many kilowatts of energy and gallons of water through organizing multiple residence hall competitions and outreach projects. She will be graduating May 2014 and plans to continue her education in a graduate level Applied Economics program. He coordinates and leads several projects in Latin-America, including 1) SALSA EU Project, which focuses on standards adoption and opportunities for environmentally sustainable food chains of soy and beef production in Argentina, Brazil, and Mexico, 2) development and pilot testing of a new tool that measures sustainability called Sustainability Monitoring and Assessment RouTine (SMART); one of the pilot tests is in Mexico orange juice production, 3) startup of the Sustainable Food Systems Society (SFSS) Company for the American Continent, 4) organic management of HLB (citrus greening disease) in organic citrus production in Mexico, 5) development of sustainable cropping systems for companies such as Philip Morris (Argentina), Danco (Brazil) and Davidof (Dominican Republic).
He is a Professor in the Geography department at California State University, Northridge, where he teaches and conducts research related to land use change effects on the water cycle, remote sensing, GIS and environmental geography. He also recently published book chapters on promoting creativity in K-12 STEM classrooms and informing science teachers about sustainability. Population Connection is a nonprofit organization based in Washington, DC, which has developed K-12 curricula and professional development programs for nearly 40 years (formerly as ZPG) to help teachers incorporate information on human population trends into their environmental science and geography curriculum.
His research interests include biobased and biodegradable polymers, recycled plastics, composting technology, and anaerobic digestion. She has seen huge transformations of hardened children become responsible, courteous, and sensitive to the world around them. He was the project leader for premium short grain and specialty rice at the Rice Experiment Station in Biggs, California (2005-06).
He has given talks at Stanford, Yale, Wesleyan, UCLA, CUNY, and the University of Auckland.
The roots of shrubs planted near pavement often suffer chronic stress due to heat and dry soil.
Nena's education includes a Bachelor's in Psychology and Master's in Educational Psychology Counseling, from California State University, Northridge. With a background in biology, a devotion to applied natural history, and a passion for sharing the wonders of nature with others, Dayna has worked in the field of biomimicry with business partner Janine Benyus since 1998 as a business catalyst, educator, researcher, and design consultant. To address the educational component of its mission, the Institute spearheaded the creation of an undergraduate Minor in Sustainability and Graduate Certificate in Sustainability.
Angela's professional career is in management consulting for Sustainability Management Consulting and possesses a wealth of management experience in transportation and banking and finance. The storybook image of Frog Hollow Farm celebrates the joyful abundance of fruit and nature enjoyed by the whole community. For the past two years he has been working with the Institute for Sustainability at CSUN managing a kitchen waste compost program and most recently a food garden. As a researcher at UC Davis he has collaborated on projects involving Rice, Corn, Sorghum, Cameline, Alfalfa, Onions and Tomatoes (2006-2012). Together they founded the Biomimicry Guild consulting practice, The Biomimicry Institute 501c3, and most recently, Biomimicry3.8, a B-Corp social enterprise that trains, certifies, and connects biomimicry professionals worldwide. The Minor rests on three core courses: Interdisciplinary Perspectives on Sustainability (also GE), Best Practices in Sustainability (also GE), and Applied Sustainability. Farmer Al is an advocate for sustainable land use, conservation, and organic farming practices. He is co-author of Catholicism and Science (Greenwood Press, 2008), and has also published on the religious and ethical implications of the dwindling resources.
Al was inducted into the International Green Industry Hall of Fame in 2012 for his dedicated work to sustainable agriculture. Peter is on the adjunct faculty of Saint Mary's College in Moraga, California, and is a fellow of the International Society for Science and Religion (ISSR). Jiang currently serves as manager of the Seed Nursery at Lundberg Family Farms where he leads seed purity maintenance, development of varieties, and research organic techniques. An avid rock climber and volcano mountaineer, Peter and his wife Viviane have two sons, Michael and Robert.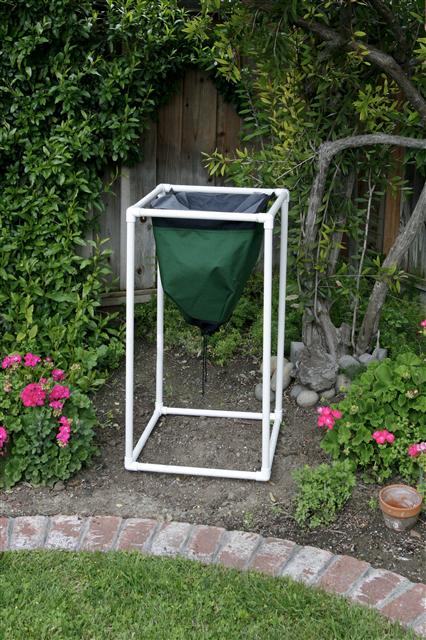 Rubric: Provide First Aid