23.11.2015 admin
Recon Agency LLC founder hopes to inspire and teach others about preparedness via new National Geographic television show. The truth is Doomsday Preppers is not about the apocalypse, Mayan Calendar or end of the world but rather about the lives ordinary Americans who are preparing for life's uncertainties. Recon Agency LLC founder, Arizona veteran, husband and father of three, Tim Ralston to appear on the new NatGeo show, "Doomsday Preppers" in mid-February (Feb 14th). The Presidential Policy is a directive aimed at strengthening the security and resilience of the United States through systematic preparation for the threats that pose the greatest risk to the Nation's infrastructure. NatGeo utilized "preparedness experts" to identify a variety of threats, some more catastrophic than others, to analyze the level of preparedness of each prepper featured on the program.
In the past month, Ralston has appeared on several national news outlets to discuss his work and philosophy on the topic of emergency preparedness. Reach out to the author: contact and available social following information is listed in the top-right of all news releases. The current furor over the threat of a new round of restrictive firearms laws in the aftermath of the Sandy Hook killings has gotten me to think further about what kinds of weapons we might choose to protect ourselves. Here we are talking about defensive modes of protecting ourselves against any uninvited menace that might befall us.  However, and intended only as a sidebar, consider also if we were to find ourselves without traditional defensive firearms, then some of these same weapons choices could also be as easily applied effectively in an offensive mode.  How does the government intend to protect us against these tools? Which of these "weapons" could be used for self-protection, an AR-15, 1911 in 45ACP, a wheel gun revolver in .357 Magnum, a swing blade, combat knife, screwdriver, ball peen hammer, a pipe wrench, sledge hammer, machete, 12-gauge shotgun, an ax, a 30-06 deer rifle, a ball bat, length of log chain, or a Kaiser blade?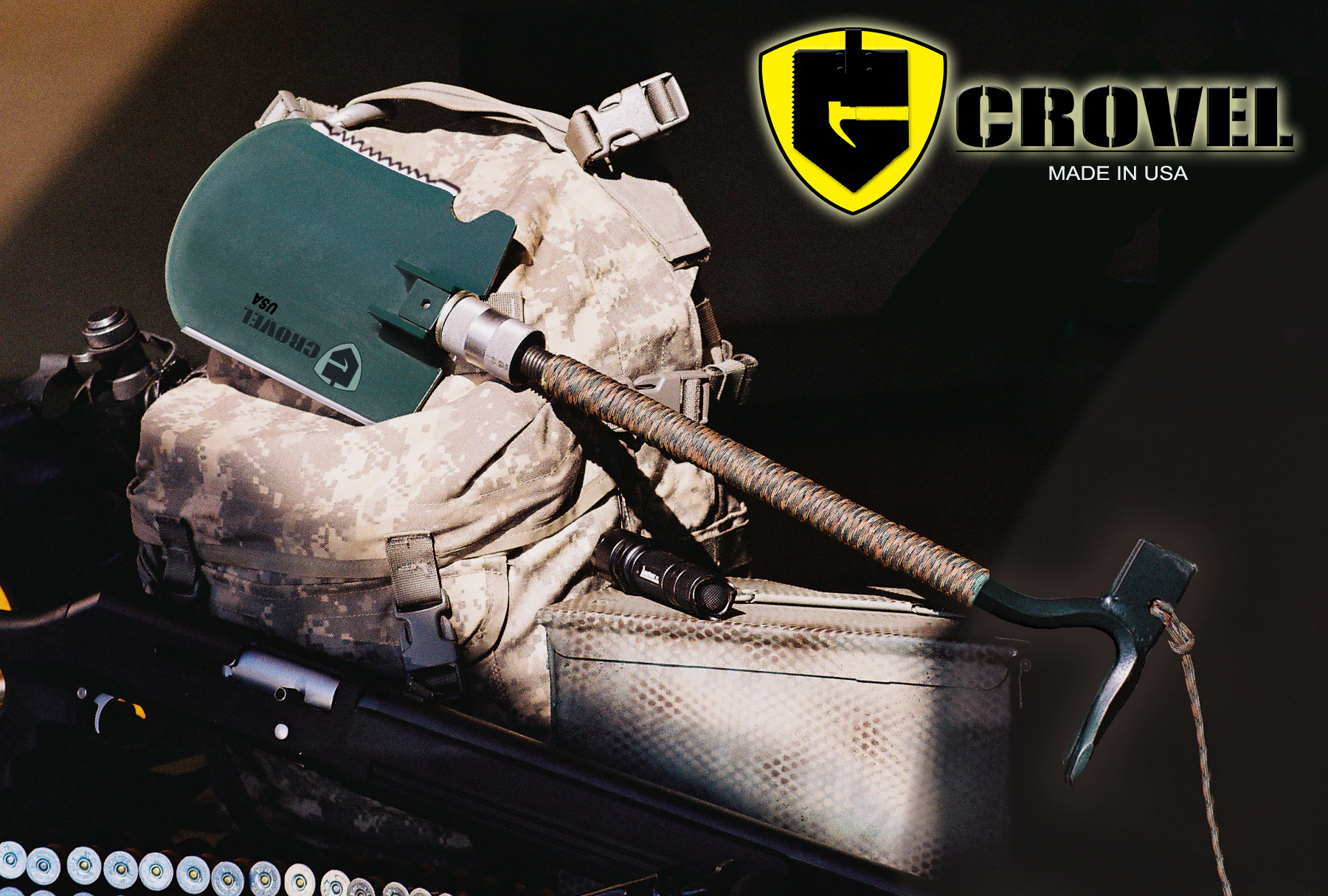 A common thread among the planning tactics for both Bug Out and Bug In preppers is the concept that we might eventually be confronted by rogue groups or a solo assault of "zombies", common criminals, starving crowds of non-preppers, aggressive neighbors, or others just wishing to take from you what you have. A gross generalization of a tactical stance would be to use rifles for long(er) range defense or deterrent, shotguns with buckshot (not slugs) could be used for closer ranges, but perhaps not point blank, but maybe.  Handguns would most likely be relegated to close quarters work. Hopefully what you choose to use works for you best because you are confident and skilled in the use of the weapons choices you have made.  If not, then get there as soon as it is feasible.
But in all of this keep in mind that despite the fact that you may have an ample supply of firearms and ammo available to defend or protect yourself, family, and escape hide out partners there are other alternative tools to consider.  Plus there may be times when a firearm is not the closest defensive tool within reach. As we work around the house or at a bug out escape location, we are highly likely to have a variety of impromptu weapons around.  We might think we'll always have a firearm within reach, but maybe not.  If someone comes up on you in the workshop, garage, or storage shed, what might you grab to defend yourself?
Look in your garage on your pegboard wall or in your tool boxes.  See what items in there could be used as a last resort grab.  Perhaps all this sounds too elementary, but when is the last time you thought about taking a shovel off the wall to defend yourself?
Again, I don't personally promote close quarters essentially hand-to-hand confrontations.  It's only that whatever we are prepping for or planning for will likely not work out exactly as we had imagined. Choosing and selecting weapons for our prepping strategies does not automatically imply the sole source of self-defense tools have to be firearms.  In reality and practice, I think we all intend to include that component, but there are many other options to have at the hand if needed. The show follows disaster and survivalist "preppers" from all walks of life who prepare for any number of catastrophic threats that can potentially occur. Despite the stereotypes, preppers don't believe the world is going to end anytime soon or hide out in bunkers.
It is unique to geographic areas, threats perceived and fitting to individual comfort levels. The preppers appearing on the show had to identify a threat they were most concerned about. They are typically community oriented and wish to contribute to safeguarding the nation from harm. While some prepper's contingencies may seem more extreme than others, prepping at any level gives most an ease of mind in the event that an emergency should happen. Those who know me know I am an extremely positive person--but I don't bury my head in the sand either. Some have claimed I'm profiteering on my new Crovel tool invention rather than manufacturing American-Made products and creating jobs." says Tim. Frankly, I think it is our responsibility to ensure that we have extra food and water on hand in the event of an emergency.
Rubric: First Aid For Life