23.03.2016 admin
Unglucklicherweise wurde das Produkt eingestellt und wir werden keine weiteren mehr erhalten. Think bushcraft and you often think primitive, or at least traditional, when it comes to techniques, tools and gear.
Ray Ennis at Entrek USA has been in the knife business for over 30 years as a custom maker and he knows his business. Particularly with Entrek's speedy attention to the one issue I did have with the belt loop, I can wholeheartedly recommend the Entrek Forester for folks looking for a modern, weather resistant bushcraft knife.
Jeder Preis und VerfugbarkeitsInformationen uber % s die zum Zeitpunkt des Kaufs angezeigt werden , werden beim auf das Produkt angewendet. DIESE INHALTE WERDEN SO, WIE SIE SIND ZUR VERFUGUNG GESTELLT UND KONNEN JEDERZEIT GEANDERT ODER ENTFERNT.
Built for the outdoor enthusiast, our quality product will be there for you when you need it.
While Ray could work with any number of materials he focuses he focuses all of his attention on 440C stainless steel and Micarta as his main production materials. I have no idea how many I actually have but a Scandi knife in the 3 to 5 inch blade range is my idea of outdoor perfection. It's a proven design that works well in the hand and is particularly well suited to carving and crafting chores. Upon seeing the feedback in this review Ray immediately took a look at the issue and is now doing an updated version of the loop using a larger .25 inch rivet and using two of them instead of one. It's an extremely practical and user friendly design and Ray Ennis puts a lot of pride into his American made products and cares about how they perform for the end user.
Ray's 440C is heat treated and subzero quenched to a 57-58RC by Blanchard Metals Processing in Salt Lake City, Utah and they use only black canvas Micarta from the same supplier on all of their knives.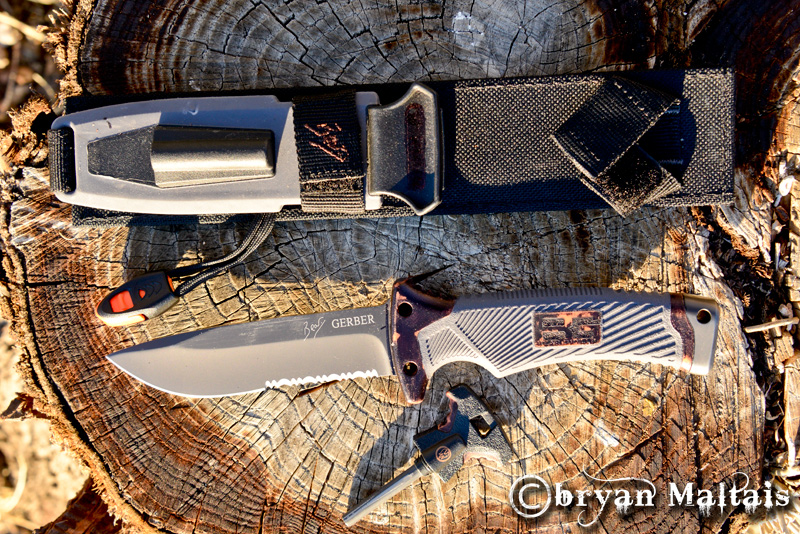 So, it's with a lot of stick time and a lot of expectations that I went into this review. Tent stakes, fire boards and spindles, and trap components are all east chores with the Forester. He turned around my test knife extremely quickly too and I can definitely say that this new set up appears to be extremely strong. The Forester offers good quality materials, excellent execution and build, and extreme function for what I consider a very reasonable $150. The Polar Bear will keep ice for 24 hours in 100 degree heat and will keep hot up to 200 degree for many hours. While there's nothing wrong with the humble Mora a lot of folks prefer a more substantial, full tang knife for the bush. By always using these standard materials he's ensured that he knows the insides and outs of them and works them to their peaks of performance.
To really give a good assessment of the Forester I used it for almost 10 months, taking it with me on every one of my outdoors trips and using it around the house during that time. Heavier work such as batoning was also not a problem and the squared off spine of the blade worked extremely well with ferro rods of various composition used during the testing.
If you're looking for something along the lines of a Scandi made from modern, weather resistant materials you need look no further than the Entrek USA Forester. That's a pretty extensive field test and ne which gave me a chance to really try out the knife under a variety of circumstances and weather conditions. There's just enough belly that the Forester should work well for game processing as well and with its stainless and Micarta construction it cleans up easily from blood or other food contamination. The Kydex sheath is perfectly formed on the Forester, which isn't a surprise coming from Entrek.
Check out some of Ray's other offerings like the Badger and Destroyer for other hard use outdoors blades too!
It got used at the height of summer, through the pleasant fall weather (my favorite time of year) and through our wet and rather nasty winter. It holds the knife securely, even when I hold the knife upside down and give it a shake, but actually releases with just a light tug when you need it. The loop is much thinner that what you typically see with Kydex loops and was secured by a single rivet allowing the loop to rotate, emulating a traditional leather dangler style Scandi sheath. Well, a couple months into my testing I was walking around my campsite and I saw a sheathed knife lying on the ground.
The sheath must have gotten caught on something and popped the loop and rivet off of the sheath. The knife is so light that I didn't even notice it was missing until I stumbled across it. Had that happened on the trail while hiking I'd have probably never have seen the knife again. Annoying during a casual outing, but potentially life threatening on a trip where weather conditions turn sour and you need to make fire or shelter, or if you stumble off the path and become lost and really need your knife. I spent the rest of my testing carrying the sheathed knife in my pocket, or pack because of this. I'd really like to see a sturdier belt loop secured by a couple of rivets, or the hole pattern set up to take a Tek-Lok or similar belt attachment device.
Rubric: First Aid Advice