07.06.2014 admin
In addition to directing the Aboriginal Studies Program at Schiele Museum of Natural History, Steve Watts is a member of the International Society of Primitive Technology.
The basic kit takes many forms, depending on the time period (primitive, historic or contemporary). When you teach primitive skills, what is the primary focus?  What skills do you feel are most important for campers or outdoorsmen? The most important skills are those that make outdoor living not only possible, but enjoyable….edges and fire are always at the top of the list.
To promote the practice and teaching of aboriginal skills–to foster communication between teachers and practitioners– and to set standards for authenticity, ethics and quality. Anyone that has ever picked up a survival book has undoubtedly come across the ubiquitous figure 4 dead-fall.
Very much like the figure four trap, the Koolyamka Trap uses 3 sticks; an upright, a bait stick, and a dead-fall support stick. The unique set up for this trap is the bait stick which locks the upright and dead-fall support. Another notable difference, is the bottom of the upright which is cut at an angle, making it even less prone to the weight landing on it and possibly not trapping your game. H, 22 lb, USA, #291682; Since the cylinder is brass, it is smoother and therefore does not wear the leather seal out as fast as one year.
Students attending one of Steve's classes at Rabbitstick (2010) all made a pin like in the bottom left while learning about Blanket Technology.
It has pretty much become the main stay of survival authors everywhere…because it works!
And, when any lateral movement is applied to the bait stick, it releases, unlocking the other two sticks, causing them to fall.
As we mentioned in part one of our interview, Watts, along with David Wescott, also keeps a classic camping blog. There are many other traps out there, however, that for some mountain men is a way of life. In fact, one could argue that without the bait stick it is nothing more than a promontory peg deadfall.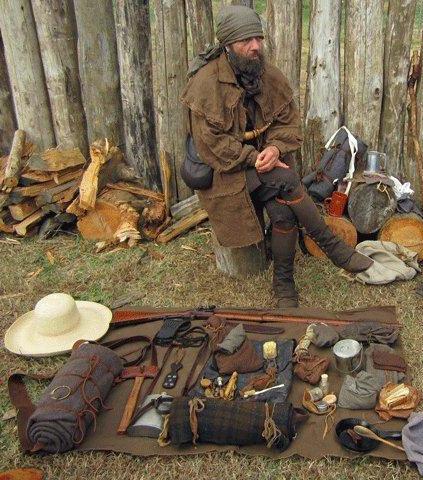 Rubric: Training First Aid