15.02.2016 admin
Babysitting in a Day is an interactive and fun course that teaches youth aged 11 to 15 years the business of babysitting. Emergency First Aid offers instruction on how to think, react and improvise when dealing with life threatening emergencies. Red Cross goes on the road! If you have 10 or more people who want to learn either Emergency Child Care or Emergency First Aid, we'll teach the course at your facility.
Our mission is to provide informative, hands-on training in CPR and First Aid programs, giving our participants the confidence to respond to any emergency situation. This course is designed to provide various levels of CPR training based on the participants background, needs and interest.
A perfect tool to help your workers prepare for and deal with various disasters and crisis situations in the workplace.
Learn the responsibilities of a babysitter, how to get along and care for babies, toddlers, preschoolers and school-aged children, and how to handle emergencies and provide basic first aid. The course covers first aid for respiratory and cardiac arrest, sudden medical emergencies, childhood illnesses, head and spine injuries, wound care and poisons. The course covers initial assessment, preventing disease transmission, rescue breathing, choking, CPR, bleeding, unconsciousness, shock and secondary assessment. And if you have 14 or more youth who want to become a Babysitter, we'll teach the Babysitting course on-site.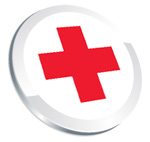 A presentation on how to use an Automated External Defrillation (AED) & certification also provided with the course where legislation permits.
Rubric: First Aid Advice