19.06.2016 admin
The results of a randomized Phase II trial have indicated that a treatment regimen incorporating an investigational personalized peptide vaccine and best-supportive care extended overall survival in patients with metastatic bladder cancer. The trial involved individuals who had received and experienced disease progression following platinum-based chemotherapy. The personalized vaccine was formed of two to four peptides, which were selected from a group of 31 dependent upon the form of human leukocyte antigen (HLA) class IA expressed by the patient and also evidence of existing immune responses to the peptides in the patient's blood. Eighty patients with platinum-resistant bladder cancer were enrolled into the trial; 49 of these individuals were randomized to receive the personalized vaccine and best-supportive care, while 41 individuals were assigned to receive best-supportive care alone. Evidence of a partial response was observed in nine of the patients who received the personalized vaccine, while no such responses were seen in the best-supportive care group. In terms of progression-free survival, no significant difference was noted between the groups. Limitations of this study include the small number of patients involved and the fact that the investigation was not blinded. Most patients with non-small cell lung cancer (NSCLC) that has metastasized to the brain have a dire prognosis. The findings were published this month in the Journal of Clinical Oncology and will be presented Monday, Oct.
NSCLC accounts for 85% of all lung cancers, with 30%–50% of patients developing metastatic disease to the brain. Treatment approaches include whole-brain radiation therapy, radiation for individual lesions, and surgery, typically for a single metastasis. The drug, Perjeta, was tested on 808 women from all over the world with late-stage metastatic breast cancer. Concerns around the mosquito-borne Zika virus aren't dampening many Americans' plans to visit Florida, a new survey shows. For reducing pain from arthritic knees, "unloading" shoes don't offer a leg up over conventional walking shoes, new research indicates.
The brain's prefrontal cortex may play a role in walking difficulties that afflict Parkinson's disease patients, new research suggests. Americans buy most of their junk food at grocery stores and supermarkets, a new study shows. Inflatable bounce houses are a hit with kids, but jumping around in these structures in hot weather can lead to serious heat-related illness, researchers say. With a history of reliable reporting dating back to 1907, today's UPI is a credible source for the most important stories of the day, continually updatedA A - a one-stop site for U.S.
Lung cancer patients whose cancer has spread to three or fewer sites may benefit from aggressive surgery or radiation after completing standard chemotherapy, according to research led by MD Anderson Cancer Center. Historically, metastatic lung cancer patients were thought to be incurable, and chemotherapy was prescribed to extend survival time.
Gomez says the study's findings provide evidence and enthusiasm for offering aggressive local consolidative therapy and, with validation, could pave the way to treat tens of thousands of lung cancer patients with curative intent.
Cancer Frontline provides the professional health community with the latest updates on MD Anderson's progress in the fight against cancer.
Low-Risk Group Can Avoid Surgery for Locally Advanced Rectal Cancer: A retrospective analysis of 145 stage I–III rectal cancer patients shows that those patients who have a complete response after chemoradiotherapy and chemotherapy had a similar 4-year survival rate regardless of whether they had surgery or opted for surveillance. Small Molecule MET Inhibitor Active in Gastroesophageal Cancer: Of the 13 patients with MET-amplified tumors treated once daily with AMG-337, a small molecule MET inhibitor, 8 had a partial or near complete response.
Minimally Invasive vs Open Esophagectomy in Esophageal Cancer: Christophe Mariette, MD, PhD, of the department of digestive and oncologic surgery, Claude Huriez University Hospital, presenting data from the phase III MIRO study that compared hybrid minimally invasive esophagectomy with open esophagectomy in 207 patients with esophageal cancer. Adding Bevacizumab to Aggressive Chemo Regimen Doubles 5-Year Colorectal Cancer Survival: Frontline treatment with FOLFOXIRI chemotherapy plus bevacizumab in patients with metastatic colorectal cancer improved survival over FOLFIRI chemotherapy with bevacizumab by 4 months.
Radiation Therapy as Effective as Chemoradiotherapy at Reducing Dysphagia in Esophageal Cancer: Michael Gordon Penniment, MBBS, FRANZCR, MBA, of the Royal Adelaide Hospital, presenting results of a multinational phase III study that compared radiotherapy with chemoradiotherapy for the palliation of dysphagia in patients with advanced esophageal cancer. Higher Vitamin D Levels, Better Colorectal Cancer Outcomes: Newly diagnosed metastatic colorectal cancer patients with higher vitamin D levels had better outcomes after treatment with a combination of chemotherapy and targeted therapy. Another Angiogenesis-Targeting Antibody Active in Advanced Colorectal Cancer: The combination of ramucirumab, an antiangiogenesis antibody, and second-line FOLFIRI chemotherapy delayed disease progression and increased survival slightly in patients with metastatic colorectal cancer who had previously progressed on first-line therapy. Overall, the results demonstrated an improvement in overall survival in those who received the immunotherapy vaccine, compared with best-supportive care alone. The vaccine was administered once a week for 8 weeks followed by another four doses once every 2 weeks.
Noguchi suggested that this could be because it takes time for such a vaccination to promote an effective antitumor immune response, in comparison with chemotherapy or small molecules, which can cause more immediate tumor responses.
In follow-up, the team are now planning a double-blinded, placebo-controlled randomized Phase II study in patients with advanced metastatic urothelial cancer (pelvis, ureter, and bladder cancer) who have received platinum-based chemotherapy.
In order to post comments, please make sure JavaScript and Cookies are enabled, and reload the page.
In order to register, please make sure JavaScript and Cookies are enabled, and reload the page.
But Yale researchers have identified a subset of those patients with a rare genetic mutation who are living significantly longer than patients without the mutation.
Since whole-brain radiation is associated with significant cognitive effects and the use of additional radiation therapy for progression is common in this population, the Yale researchers suspect that patients with the ALK mutation would benefit from radiation focused on individual metastases.
29 (UPI) -- A new breast cancer drug by Swiss pharmaceutical company Roche has delivered unprecedented results in recent clinical trials, extending the lives of women fighting an aggressive type of breast cancer by an average of 16 months. Half the patients took a regimen of cancer drugs, including Perjeta, Herceptin and the chemotherapy drug docetaxel. 14 (UPI) -- More than 80 years after the tampon was introduced in the United States, China is getting its first domestic brand of the feminine hygiene product. 12 (UPI) -- Believing exercise is beneficial doesn't just motivate people to engage in physical activity, it may increase the beneficial effect of exercise, research shows. 12 (UPI) -- Despite similar rates of mental health problems, black and Hispanic teens and young adults get about half the mental health services their white counterparts do. 12 (UPI) -- Nearly two-thirds of patients with treatment-resistant depression in a recent study also had a deficiency in neurotransmitter metabolism, researchers report. 12 (UPI) -- A new understanding of the brain's regulation of sugar uptake and hunger may lead to better treatments for diabetes and obesity, say researchers in Germany. If validated in larger studies, the findings could represent a dramatic shift in care for thousands of lung cancer patients.
With treatment advances over the past decade, however, a number of retrospective studies have suggested that in those lung cancer patients with minimal metastases, theoretically, the disease could be better controlled long-term with local consolidative therapy. In general, about 40% of patients with stage I–III disease have disappearance of their tumors after systemic therapy.
Zhu, MD, PhD, of Massachusetts General Hospital Cancer Center, presenting results from the phase III REACH study, which found that alpha-fetoprotein (AFP) levels could serve as a prognostic indicator in advanced hepatocellular carcinoma (HCC) patients treated with second-line ramucirumab.
AMG-337 is a potent and selective inhibitor that targets both wild-type and some mutant forms of MET.
The difference in median overall survival between the patients in the highest and lowest quintile of vitamin D levels was 8.1 months. Patients treated with ramucirumab plus FOLFIRI were 16% less likely to die of their disease compared with those treated with FOLFIRI alone (P = .0219). Shah, MD, of New York-Presbyterian Hospital, presenting results of a phase II trial that compared FOLFOX plus the MET inhibitor onartuzumab vs FOLFOX plus placebo in patients with advanced gastroesophageal adenocarcinoma.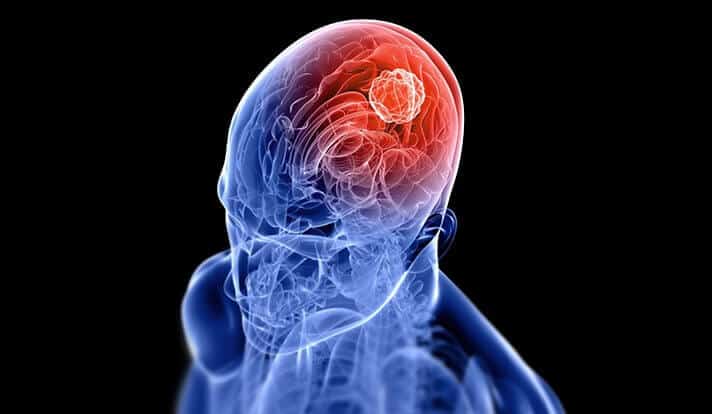 However, patients with the rare ALK mutation, which is found in just 5% of NSCLC cases, are living an average of four years, with the disease controlled in the brain nearly a year after their initial treatment, said the study's lead author Dr. The other half, the control group, took Herceptin, docetaxel and a placebo instead of Perjeta.
UPI also provides insightful reports on key topics of geopolitical importance, including energy and security. It became known as UPI after a merger with the International News Service in 1958, which was founded in 1909 by William Randolph Hearst. The 4-year overall survival rate was 91% and 95% in the no surgery and standard surgery groups, respectively. The subset of patients with MET-amplified gastroesophageal junction, gastric, and esophageal cancers responded to treatment.
Patients in the FOLFOXIRI treatment arm were 20% less likely to die of their disease compared with those in the control arm. The trial randomized 91 patients to receive either lanreotide (n = 42) or placebo (n = 49). Expanded analyses of napoli-1: Phase 3 study of MM-398 (nal-IRI), with or without 5-fluorouracil and leucovorin, versus 5-fluorouracil and leucovorin, in metastatic pancreatic cancer (mPAC) previously treated with gemcitabine-based therapy. The findings provide evidence for the short-term benefits of minimally invasive surgery for patients with resectable esophageal cancer. Patients with higher concentrations of circulating vitamin D were 20% less likely to have disease progression compared with those with low circulating vitamin D levels (P = .02).
Median progression-free survival was not reached at study end in patients who received lanreotide vs 12.1 months in those who received placebo.
Based on these phase I results, a phase II trial in MET-amplified gastroesophageal junction, gastric, and esophageal cancers is currently ongoing. The 6-month progression-free survival rate was 24% and the 6-month overall survival rate was 69%.
The evidence of lanreotide's antitumor effects along with favorable long-term safety data support the drug's use as a first-line treatment for PNETs. Serious adverse events also occurred more frequently in patients on onartuzumab (55% vs 40%). Organ preservation in patients with rectal cancer with clinical complete response after neoadjuvant therapy. Ramucirumab (RAM) as second-line treatment in patients (pts) with advanced hepatocellular carcinoma (HCC): Analysis of patients with elevated ?-fetoprotein (AFP) from the randomized phase III REACH study. Clinical activity of AMG 337, an oral MET kinase inhibitor, in adult patients (pts) with MET-amplified gastroesophageal junction (GEJ), gastric (G), or esophageal (E) cancer.
Hybrid minimally invasive versus open oesophagectomy for patients with oesophageal cancer: A multicenter, open-label, randomized phase III controlled trial, the MIRO trial. FOLFOXIRI plus bevacizumab (bev) versus FOLFIRI plus bev as first-line treatment of metastatic colorectal cancer (mCRC): Updated survival results of the phase III TRIBE trial by the GONO group. Relationship between PD-L1 expression and clinical outcomes in patients (Pts) with advanced gastric cancer treated with the anti-PD-1 monoclonal antibody pembrolizumab (Pembro; MK-3475) in KEYNOTE-012.
Full report of the TROG 03.01, NCIC CTG ES2 multinational phase III study in advanced esophageal cancer comparing palliation of dysphagia and quality of life in patients treated with radiotherapy or chemoradiotherapy. RAISE: A randomized, double-blind, multicenter phase III study of irinotecan, folinic acid, and 5-fluorouracil (FOLFIRI) plus ramucirumab (RAM) or placebo (PBO) in patients (pts) with metastatic colorectal carcinoma (CRC) progressive during or following first-line combination therapy with bevacizumab (bev), oxaliplatin (ox), and a fluoropyrimidine (fp).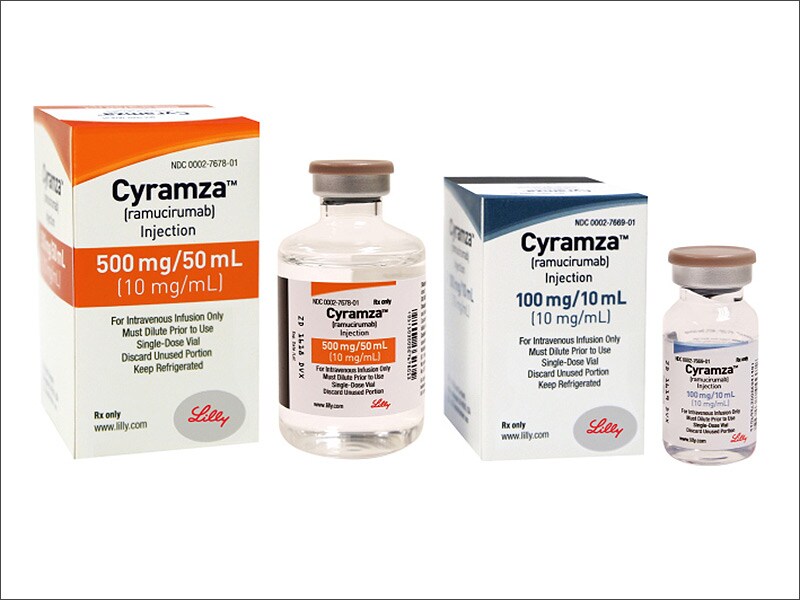 Rubric: Best Survival Kit