19.11.2014 admin
Following the financial crisis in 2008, management thinkers and others have rightly questioned the role of business leaders in society. Often fingers point at business schools, regarding their failure to incorporate ethics into programmes.
A new term has emerged for an elevated emphasis on ethical business practice: responsible leadership.
For some of us who work in PR, who have incorporated stakeholder analysis into planning for many years, this sounds like basic issues identification and management with a bit of corporate social responsibility (CSR) added. Perhaps we need a new approach towards leadership—an approach that builds on the principles of responsible leadership highlighted above, but one that also focuses more on the importance of communication.
Much of the business studies literature focuses on transactional or transformational leadership. Transactional leadership is based around formal exchanges between groups and leaders all pursuing their individual objectives. Transformational leadership focuses on changing the goals of individuals or groups for the 'common good' of the organisation. Often transformational leadership is viewed as a more contemporary approach, based on leaders who convey a strong and inspirational vision and purpose that motivates employees. However, this approach is critiqued by Professor Dennis Tourish in his book, The Dark Side of Transformational Leadership. Indeed, one of the dangers of transformational leadership is that some leaders can become 'rock stars' within their organisation, believing that their position and charisma is enough to gain sycophantic-like buy-in to their new strategies or dodgy practices.
In their excellent book on strategic public relations leadership, Professor Anne Gregory and Paul Willis cite Northouse's definition of leadership as 'a process through which an individual influences a group of other individuals to achieve a common goal.' This is essentially a communicative process. However, with an emphasis on 'influencing' employees, it may not take enough account of Tourish's critique of transformational leadership. In an article for The Leadership Quarterly, Professor Gail Fairhurst and Professor Mary Uhl-Bien argue for a more relational view of leadership, where it is seen as a phenomenon generated in the interactions among people acting in context.
At the core of this view is the assumption that leadership is co-constructed in social interaction processes.
It's an emphasis on meaningful dialogue that is most likely to lead to a culture of innovation and trust.
Senior managers have a responsibility to have conversations with employees on a regular basis. In my PhD research, I found that ratings for senior management communication were inconsistent across the five organisations that participated in my study.
If we want organisations to take their role in society more seriously, then we should recognise that it's often employees who are first to spot when the organisation is going down the wrong track. I found that senior manager communication—which includes keeping employees informed about changes and listening to employees—is correlated with what employees feel about the organisation, as well as what they do to help it succeed. Employees often said that when senior managers communicated well (this includes listening) it made them feel valued. So when senior managers communicate well, the organisation is likely to be more successful. Moreover, until employee value is elevated to the same level as shareholder value we will, I fear, continue to see questionable business practice that sometimes leaves employees without a reasonable pension. Kevin Ruck, MBA, PhD, co-founded the PR Academy in 2007, following a long career in public relations and internal communication in the UK. He established the Chartered Institute of Public Relations (CIPR) qualifications in internal communication and he is the editor and co-author of the textbook, Exploring Internal Communication. Follow more of his writings via his Exploring Internal Communication blog (he recommends you also check out the PR Academy blog) and connect with Kevin Ruck on LinkedIn and Twitter or contact him by email.
In your PhD research, when you were examining senior management communication at the five organisations, was the concept of "respect" for employees included, either with direct wording or at least the definite implication of that tenet? As you know, I think language shapes consciousness, so respecting employees should be at the heart of responsible communication leadership…. My research was focused on what topics employees were most interested in, what channels they found most helpful, satisfaction with employee voice, ratings for line manager communication, ratings for senior manager communication and organisational engagement.
Kevin Ruck is so right; it all comes down to senior management, not the overarching philosophy of the company as a whole.
I had the best experience of my career and the worst experience of my career with the same company. My research suggests that senior managers have a big impact on employees just by taking a few minutes to have an informal chat.
I've raised the following question with you before, but wanted to explore it further here in the light of this thread of posts. These newer, more flexible, organisations often show little responsibility towards employees, and indeed, are not expected to do so with the ease of moving operations around the world to lower cost bases with fewer regulations or requirements for either good governance or care towards employees. The result is increasingly a transient or at arms-length employee base, as the aim is to keep employment (and consequent responsibilities) lean.
We can argue of course, that 90% (or so) of people globally work in Small Medium Enterprises (SMEs).
Anyway, how do you feel that these (and similar employment matters) affect the concept of responsible communication leadership? Apologies for the delay in responding, it is a very good question and I've been pondering on it for a few days.
With all the changes that are taking place in the workplace, there is a suggestion that many more people today are seeking a greater sense of meaning and purpose in their working lives The associations between where someone works and their identity may be stronger today than they were 30 years ago.
I believe that an organisation's purpose should go well beyond customers and shareholders.
Kevin, pensions, such as at BHS, are not emptied by the pursuit of profit but by the failure to maintain profitability. Logically that is absurd, at best, or in the hands of those with vested interests it constitutes a total misrepresentation of the facts.
You don't seem to grasp that organisations make profits because of the hard work and devotion of employees. As to BHS you and most media commentators seemingly know little to nothing about either the economics of pension funds or the facts behind the BHS collapse (declaration: I worked in pension fund PR). Do you think it's reasonable to take ?400 million in dividends from a UK business and pay no tax?
The Guardian's coverage, the views of which you appear to share, has crudely compared the specious link between the level of profits and dividends and the pension shortfall amount to whip up vitriolic hysteria against Sir Philip and big business generally.
Paul, I fully understand it is a complex area and, by the way, I do understand how pension funds work. My blog was about the responsibilities that business leaders have to go beyond basic legal obligations. It strikes me that politicians fear the burden that failed defined pension schemes will place on protection schemes.
I take the time to explain this stuff because I consider that PR pros should keep their feet on the ground and resist knee-jerk moralising and anti-corporate nonsense.
Kevin, I've been following the debate between yourself and Paul, and as your initial post is clearly not simply about pensions, I would like to address some points arising that seem to reflect on both of your viewpoints.
What business leaders need to reflect is not just a short-term focus that from the outside increasingly seems to be more about ensuring they are financially rewarded, but a longer-term focus on financial and societal sustainability of the organisation. As with the NHS and other public services, the narrative that we are able to benefit from what we have contributed is a fallacy.
The instrumental leadership style describes the person who views self, colleagues, followers, circumstances, and resources as instruments for goal achievement.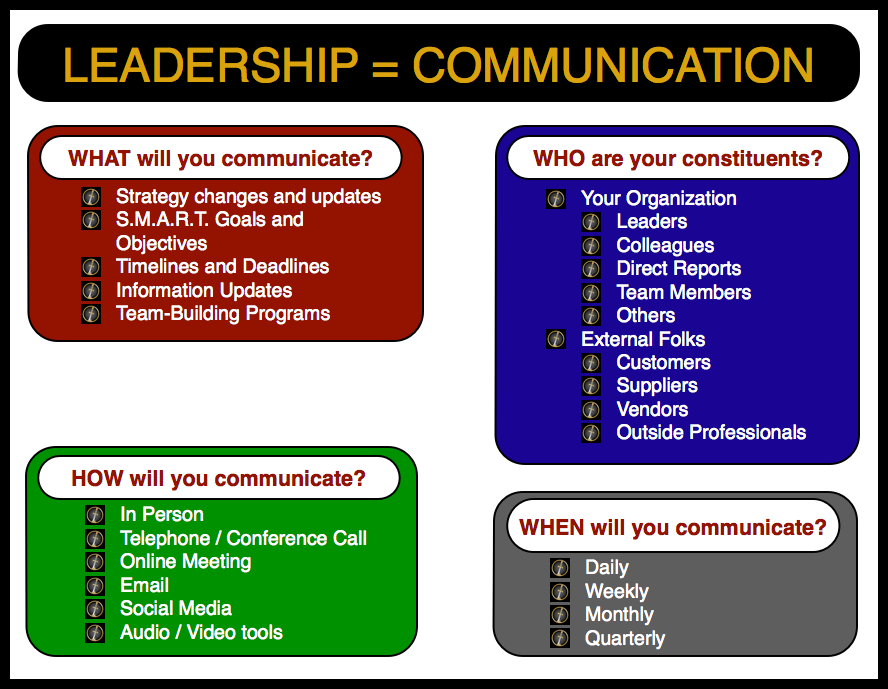 Personal style leaders use intellect, communication skills, vision casting, and persuasion, to attract people to the mission.
The network style leader depends less on self and more on interpersonal connections to accomplish tasks.
The empowerment leader tends to be very motivational as he or she anticipates the contributions of others, inspires confidence among players, and encourages a sense of goal or project ownership among team members. Now, unless you have the proverbial "big red S" on your chest, you will most likely not be able to deliver all nine of these leadership expressions we've looked at the past two months. When a CEO complains that he wants his life back after a disastrous oil spill, is that a leadership problem or a communication problem? When a copilot fails to speak up after noticing ice build-up on the wings, is that a communication problem or a leadership problem?
When a coach delivers a pregame speech that inspires the team to play better than they thought they were capable of, is that leadership or communication? I was recently asked by a client to develop a talk on leadership communication, which I delivered last week for the first time in Tokyo.
Yet, as I worked on my material for the talk, I realized that clear thinking, persuasively communicated, is basically all that leaders and managers do.
Even top leaders (with the possible exceptions of Kim Jong Un or Donald Trump) need to communicate persuasively to get things done in today's world.
It's ironic that leadership communication is not seen in a better light, considering that persuasive communication is the primary reason that leaders achieve their positions in the first place. Persuasive communication skills can make you a leader regardless of your role, and supply the reality without the title.
So, to be a good communicator, you have to think clearly and transfer your belief to others. One reason for poor leadership communication may be that its nature is much different today than it has traditionally been for business leaders.
Brand strategists, writers, marketing mavens, media gurus, creatives, web designers, PR types, social media whizzes. As the UK department store British Home Stores (BHS) went  into administration last week (a situation similar to going into "Chapter 11" in the USA), questions are being asked about how it was run to the detriment of employees and their pension fund. He posits that we cannot assume that goals proposed by leaders are necessarily of mutual benefit to employees. Fairhurst and Uhl-Bien conclude that communication is a key element of relationally-oriented leadership.
This includes senior managers being visible and approachable, having regular meaningful conversations and actively listening to what employees say. Indeed the inconsistencies for senior manager communication were greater than for any other aspect of internal communication. Establishing responsible communication leadership as a first principle is one way towards some inoculation from Enron-like situations. In addition, employees are less likely to be stressed, as feeling valued is important for mental health. He graduated with a distinction in his MBA and has recently completed a PhD that explored the associations between internal communication and organisational engagement. This makes employees feel valued and as a result they become more engaged with the organisation. My question is how the changing nature of employment fits within the ideas of responsibile communicative leadersip and the primacy of employees, particularly in relation to good governance. As with other long-established large businesses (such as the major automotive companies), past responsibility to employees (for example, in the form of generous pensions) contributes towards their difficulty to compete today with firms that set up with a clean slate. This trend doesn't just apply to the corporate sector, of course, as the lean public sector mantra also focuses on fewer employees and great use of outsourcing, contract staff and so on. I remember my first job at Post Office Telecommunications (which later became BT) as an Accounts Officer. Pension schemes are not nearly so generous, jobs are not for life and zero hours contracts have emerged.
Indeed, I read a piece by Peter Cheese, the CEO of the Chartered Institute of Personnel and Development (CIPD), today where he said 'We need to make sure that the future of work is human, and that we are designing workplaces that make the best of people and not just the best of technology'. However, it was forced to admit that was mere spin when it went into near terminal decline.
Communication is key in every business, if you want to get anything done you have to communicate with your employers. And, incidentally, no UK income tax was paid on these dividends as they were paid to Sir Philip's wife, Tina, who lives in the tax haven of Monaco. There employees are the shareholders and the collective motivation is to produce a profit that guarantees the bonus.
I doubt that Sir Philip is a saint but he is not responsible for the 400 million pound black hole in the BHS pension fund. Nobody is under a moral obligation to maximise their tax contribution and commonsense tells us people and companies will try to do the opposite: not least by putting money in their pensions. Those of us charged with managing internal communications need to know inside out how they work.
Clearly, you believe that meeting the law and keeping shareholders happy is all they have to do.
If you adopt a shareholder model, then we will see the interests of shareholders prioritised over the interests of employees who are the people who actually the deliver the profits. In my view it is indeed sad that too many businesses, including BHS, consistently choose not to invest their profits in expanding their business or in R&D or innovation. The loser in this battle will be employees when employers calculate that the game has become too risky to play. It seems to me that inherent in these is a responsibility for leaders to communicate matters such as how the business is run, why particular decisions are made, and hence treat employees as grown ups. If, as seems the case with BHS, the business for various reasons was proving to be unsustainable, then a plan of recovery or end of operation was needed. If you are an instrumental leader, then chances are you possess the ability to examine all interactions and processes in a complex situation for value related to mission. As a personalizing leader, you will tend to be adept at both dramatic and counterintuitive skills as a means of casting vision and recruiting resources. By building and cultivating networks, you can call on persons with the necessary expertise, experience, knowledge, or skill as the situation and opportunity demands. If you're a leader who regularly empowers, you'll tend to freely seek counsel from your peeps and give team members the freedom to choose methodologies designed to achieve objectives.
However, being aware of these crucial new church leadership behaviors, you can monitor whether each is occurring thanks to your team members and yourself. He currently serves as the US Mobilization Director for Stadia: New Church Strategies and is definitely more jazzed about new church planting now than ever before. Bloggers on the site include a Who's Who list from the Church Planting World comprised of coaches and authors. I don't usually "do" leadership; I leave it to my friend John Spence and to all the other experts who study leadership traits, skills, strategy formulation, etc.
Their subject matter may be strategy and organization, they may have to know how to arrange and pull the right levers for profitability and growth, but those are just the content they work with. No one has absolute authority and even if they did, command and control is not the best way to get the best effort out of knowledge workers. I've always said that people who can communicate persuasively, who can influence others even if they have no formal authority, who can command a room while delivering a presentation, are leaders.
In the old days, the most important communication skill was the ability to convert your decisions into clear directives that others could understand and follow. People who get paid for their brains rather than their hands have to be led differently; they have to be persuaded not just told, and their opinions and ideas must be solicited. I was put on a final salary pension scheme from day one and there was a clear salary structure that applied equally to everyone. This is perhaps an unfortunate unintended consequence of the employee as 'Human Resource' mind-set that has evolved in the last 20 years. No matter how fleeting the nature of a person's employment, responsible leaders take the time to have conversations with lots of employees.
I see responsible communication leadership as an extension of this thinking that is perhaps more important in today's working environment than ever before. Often that is to satisfy a customer need as a profitable orgainisation in the service of shareholders. In 2012 Sir Philip and the BHS pension fund trustees also took a decision to close the pension fund deficit over 23 years. To explain why that's so I recommend a recent article on the overblown BHS saga by pension fund expert Hilary Salt on spiked-online.
BHS was sold and the new buyers had a responsibility to do due diligence and to secure the best deal for the pension scheme.
We also need to be able to see through the nonsense spread by the likes of the Guardian, which fundamentally dislikes the commercial corporations we PR pros often represent. In the case of BHS, it seems to me that the balance between paying huge dividends and meeting some of the pension shortfall was not right. The fact is that when the pension black hole appeared , BHS tried to solve the problem but was prevented from so doing by the regulator (please read the history). This can, and should include, clear explanation about pensions, profits, investment in growth – and staff development, salary considerations and so forth. With an unselfish commitment as an instrumentalist, the church planter can avoid harshness that harms team esprit de corps and performance.
You'll most likely possess a sense of timing and flair as well as the ability to seize opportune moments for progress toward the goal. These are people who think beyond typical conventions and who are interested in seeing lots of people won into relationship with Christ through church planting. I don't consider myself in their rarefied circles—all I study, teach and write about is clear thinking, persuasively communicated. They need clear thinking to give them an accurate understanding of the situation and to use their judgment to make good decisions; they need persuasive communication to make sure those decisions get translated into action by others. That's why CEOs spend about 85% of their time communicating and only 15% of their time working alone. In fact, the very first post I wrote to launch this blog was entitled "Your Leadership Moment".
When top managers decide whom to fast-track for promotion, they look for the ability to clearly articulate good ideas and to get things done through others. Research shows that people in power are less likely to listen to others' opinions, although they will tend to overestimate their communications ability. Leaders have to spend much more of their time in communications, and they have to use a much richer variety of skills: asking questions, listening, negotiating, cajoling and even pleading. However, it did explore the information employees want in team meetings and this is primarily local information about team work. Commercial imperatives are often cited as reasons why employers are restricted in what they can do for employees. And even if an employee may have to (or want to) move to other organisation for whatever reason at some points in their career, I think that they will still value a regular chat with a senior manager when they get a chance to find out more about what the organisation is doing and are given the chance to have a say about what's happening. Profit and shareholder greed still trumps other responsibilities and that's a great shame to me.
They clearly did not get a great deal on that front, but even a better deal would have hardly have made much difference. Our job as PR pros has to be present an accurate account of such issues in both their generalities and their specifics. I add that the Guardian presents this story as if the near 600 million black hole was anything but a consequence of BHS's collapse after the business had been sold. Instrumental leadership expresses itself in what I call the personal, networking, and empowering styles. You can provide the leadership balance that your new "outpost of hope" needs and deserves so that connectional leadership is fully operational.
And it's worth it: there is a clear link between internal communication effectiveness and business performance, and as the first example at the beginning of this article demonstrates, words said externally can have a multibillion dollar impact on a company's market share.
The best salespeople lead their customers' thinking by bringing fresh ideas and challenging the status quo.
One study showed that only 31% of employees rated their internal communications as effective. They definitely did not need to understand the reasoning behind your decisions, and any attempt by a subordinate to do so was seen as borderline insubordination.
It's a fundamental social process that is good for employees and good for the organisation. Upon such matters depends our credibility with our employers and public trust in them and us. You may not be Superman, but by paying attention, you can operate with speed, strength, and agility to the glory of God. The most brilliant engineers or scientists won't get the recognition they deserve if they can't sell their ideas.
The ability to communicate propelled a junior senator from Illinois to the most powerful leadership position in the world. Caring for employees naturally means meeting all legal obligations and, I believe, going beyond this. This is also an approach exemplified in the 'Employees First, Customers Second', book by Vineet Nayar.
Yet at best Sir Philip could have put 100 million into the fund, but there would still be a near 500 million black hole today.
For example in the PR industry in the UK, PR agency leaders should address a gender pay gap of ?22,204.96 (as reported in the recent CIPR State of PR Report) and ensure that all interns are paid. Indeed, in a 21st century service oriented market place, caring for employees is likely to lead to better customer service which is a critical differentiator.
That is why there is a pension protection scheme in place, which will now kick into action (tho it will not make up the full losses). So there is indeed no relationship between the dividend and the pension deficit; that is redherring. That point becomes more credible when you consider that efforts were made to restructure the pension scheme to rid it of the deficit it had two years ago.
The pension trustees and the new wannabe-owners, as I argued in another comment, failed in their duty to negotiate a good deal when the business was sold by Sir Philip. And we already know Sir Philip, that is if the reports are true, has offered 80 million pounds to the fund.
Rubric: Survival First Aid Kit