29.02.2016 admin
Just because he is not currently conducting Combat Survival Training at Saylor Park in the mountains west of the Academy does not mean SERE specialist Master Sgt.
The 16-year Academy Combat Survival Training superintendent from Northwood, Iowa, is readying for a virtual deluge of cadets at Saylor Park this summer. The Academy has levied the CST at Saylor Park into accommodating the 1,000-plus cadets fourth class for training. But cadets will provide the horsepower as instructors, key staff, logistical staff and admin staff except during resistance training which is all taught and conducted by defense department contractors who do this exact training at the Air Force's SERE School on a weekly basis. The whole CST program came back to the Academy based on the Air Force chief of staff's directive last year.
SERE continually works with the USFS to minimize the training's footprint in Saylor Park. Coalition special operations forces (SOF) sprint to board a UH-60 Black Hawk helicopter during a mission in Chawkai district, Kunar province, Afghanistan, Feb. Coalition special operations forces members provide security during a two-day presence patrol with Afghan commandos from the 9th Kandak in Sar-e Takht village, Farah province, Feb. A Navy SEAL climbs up a ladder attached to the side of a gas and oil platform during training to prepare for an upcoming deployment. A 160th Special Operations Aviation Regiment MH-47 Chinook helicopter approaches a landing zone to drop service members from the 10th Special Forces Group during Emerald Warrior 2011 March 1, 2011, at Hurlburt Field, Fla. A Navy SEAL fires a MK 11 sniper rifle from an MH-60S Sea Hawk helicopter assigned to Helicopter Sea Combat Squadron 9, deployed aboard the aircraft carrier USS George H.W. Coalition special operations forces and Afghan National Army special operations forces conduct a security patrol in the mountains around Latif district, Ghazni province, Afghanistan, April 17, 2012. An AC-130U gunship from the 4th Special Operations Squadron flies a local training mission on Jan. A PC-12 from the 34th Special Operations Squadron flies over the gulf coast during a training sortie, Hurlburt Field, Fla., Feb. A Coalition special operations forces soldier observes a valley in Uruzgan as a Black Hawk circles above.
A coalition special operations forces member looks through the scope on his MK 17 rifle during a patrol of Gerandai village, Panjwai district, Kandahar province, Afghanistan, May 16, 2012.
Coalition special operations forces prepare to board CH-47 Chinook helicopters as part of a two-day presence patrol with Afghan Commandos from the 9th Kandak in Sar-e Takht village, Farah province Feb.
SEALs and divers from SEAL Delivery Vehicle Team (SDVT) 1 swim back to the guided-missile submarine USS Michigan (SSGN 727) during an exercise for certification on SEAL delivery vehicle operations in the southern Pacific Ocean.
As the CST program manager, he has three others who are the NCOICs of base training, survival training and evasion training. Academic training covers the material the cadets will be learning while conducting operational training. At the end of the day, we could not be able to do our job of ensuring our cadets receive top-notch SERE training without the support of the 10th Air Base Wing and the Academy Cadet Wing. This year CST will be incorporating evasion and conduct after training into the CST program.
Polaris Warrior combined several military training challenges designed to reinforce skills that cadets may need in the field. MH-47 Chinook helicopter onto the helicopter deck of the AOE-59 Hwachun – a Korean naval refueling vessel – in Jinhae Harbor, Republic of Korea, March 20, 2012, as part of Foal Eagle 2012. Security Patrols are used to gain atmospherics and assess security and stability in the local villages. Marine Corps Forces, Special Operations Command (MARSOC), conducts a freefall jump during a double-bag static-line parachute course in Wendover, Utah, April 9 - 21, 2012. Army Special Forces soldier, with Special Operations Task Force-South, scans the horizon for enemy activity in Shah Wali Kot district, Kandahar province, Afghanistan, during a clearing operation Feb.
Afghan National Police and their Australian special operations forces partners have further degraded the insurgent networks operating in central Uruzgan by capturing three key leaders in separate missions. Coalition SOF, partnered with Afghan National Army commandos from the 3rd Commando Kandak, conducted village clearing operations in the surrounding districts of Kandahar to disrupt insurgent safe havens and promote security in the area.
These exercises educate operators and divers on the techniques and procedures related to the delivery vehicle and its operations. From academics, the cadets will move into the base training areas which cover, navigation basics, vectoring, hoist, urban evasion, and resistance training.
The training an AETC requirement that currently is being given to elements like security forces and offices of special investigations. The commando-led mission was to conduct reconnaissance for a future village stability platform where Afghan forces and coalition SOF can live and work with villagers. Special Operations Command to provide realistic training opportunities to conventional and special operations forces.
The AC-130U "Spooky" gunship is the primary weapon of Air Force Special Operations Command. The course was taught by personnel from the 2nd MSOB paraloft and the Airborne Mobile Training Team, and is designed to give Marines a basic understanding of HAHO operations. Members of the Provincial Response Company Uruzgan (PRC-U) and the Special Operations Task Group (SOTG) detained the objectives in Deh Rafshan and Baluchi during targeting operations in May, 2012.
SOCOM personnel worked with 9th Kandak Commandos to protect local communities and eradicate insurgent activity in the region. The question I get asked a lot is how do they receive good training with that many people in the field? This summer is the first summer since the mid-90s that resistance training has been incorporated into the CST curriculum. Personally, I feel that I have the three best SERE specialist NCOs working for me in the SERE career field.
Special Operations Command designed to leverage lessons learned from Operations Iraqi and Enduring Freedom to provide trained and ready forces to combatant commanders.
Aaron Switzer, 21st Special Tactics Squadron joint terminal attack controllers (JTAC), call for an A-10 Thunderbolt II aircraft to carry out a show of force during a close air support training mission Sept. 5th Fleet area of responsibility on its first operational deployment conducting maritime security operations and support missions as part of Operations Enduring Freedom and New Dawn.
The U model is an upgraded version of the H and is equipped with side firing, trainable 25 mm, 40 mm, and 105 mm guns. Timothy Skypeck, both from the 8th Special Operations Squadron (SOS) "Black Birds," take off from a landing zone Jan.
Air Force Weapons School students during the close air support phases of the Weapons School six-month, graduate-level instructor course. The Osprey's primary mission in the 8th SOS is insertion, extraction, and re-supply of unconventional warfare forces and equipment into hostile or enemy-controlled territory using airland or airdrop procedures.
The third summer they have the opportunity to come back as key staff and cadet command positions.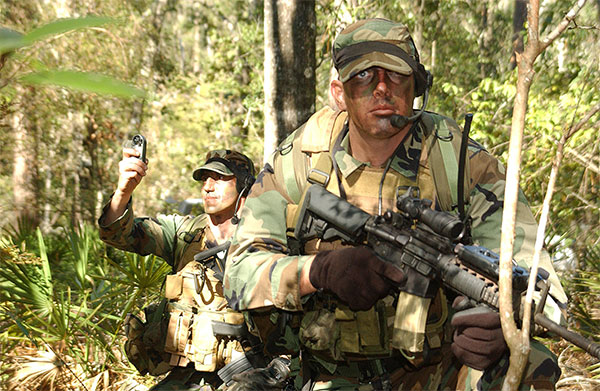 Rubric: First Aid Advice