02.06.2014 admin
Rebecca Rubin is the tenth Historical Character of the American Girls, representing early twentieth-century America during the second wave of European immigration. Rebecca loves to be the center of attention or "in the spotlight," often being a little envious of her siblings for getting more attention than she does. Rebecca can be a little bossy, especially when she's directing plays, and tends to want things to go her way, which was highlighted in Changes for Rebecca and My Journey with Rebecca.
Rebecca likes coming together for Sabbath dinner but is upset that she can not light the Sabbath candles. Rebecca struggles with trying to fit in to American culture and balance her own religion and cultural beliefs as well. Rebecca's family speaks fluent Yiddish; while the books are written in English, Yiddish words are integrated into the stories and defined in the back of each book.
Rebecca is the first Jewish historical, as well as being the second Jewish character released by American Girl. Beer was born on March 5, 1999, in Jericho, Long Island, New York, to Robert Beer, a general contractor, and Tracie Beer, an interior designer.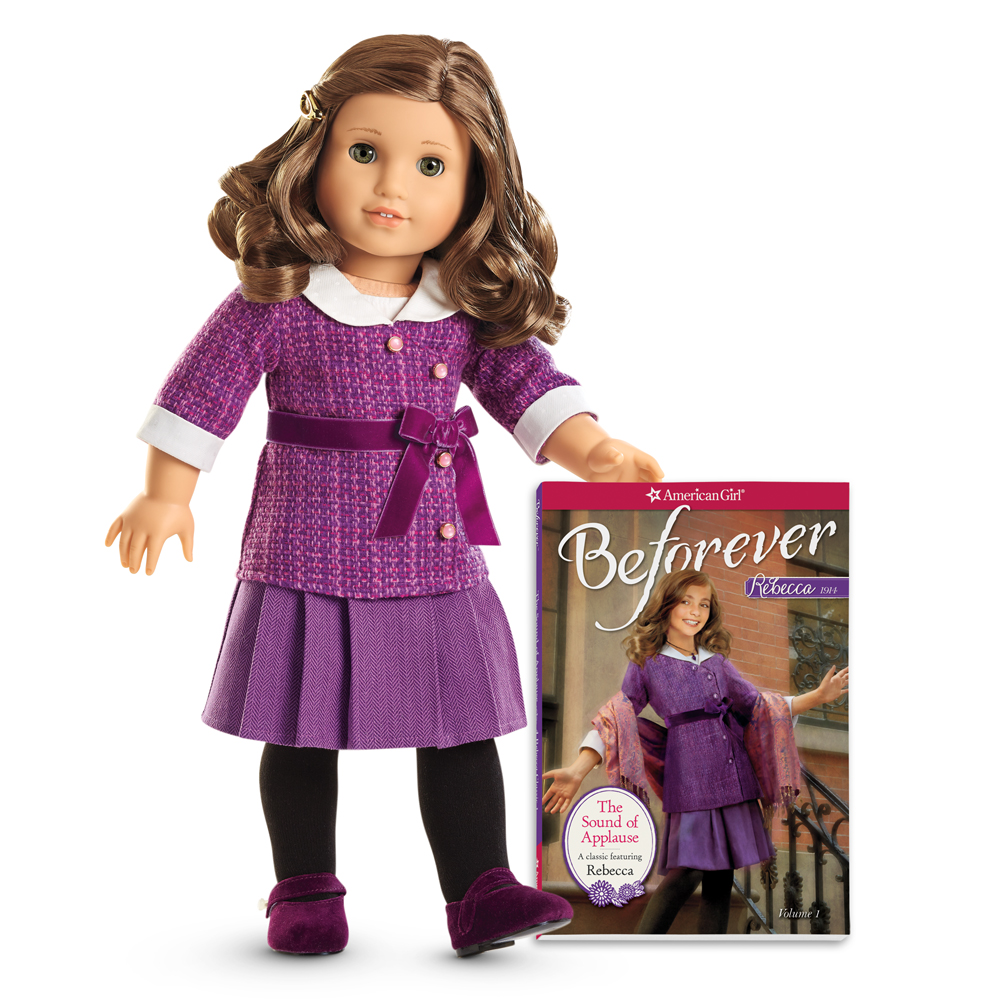 Beer partnered with Monster High, and recorded a theme song for the franchise titled "We Are Monster High." In February 2013, Cody Simpson re-released his song "Valentine" with Beer, which was played on Radio Disney. Madison Beer, and related speakers, have recently spoken at events for Speakerpedia Network Members.
In Meet Rebecca she wanted to be the one to light the Sabbath candles instead of her sisters who always received praised for looking and acting grown-up. Her favorite subject in school is arithmetic, and her grandpa calls her a "math whiz." Her favorite book is Rebecca of Sunnybrook Farm. This was most evident in Candlelight for Rebecca—she knew that her family didn't celebrate Christmas, but pressure from others about celebrating the holiday made her feel out of place. She gained attention after pop star Justin Bieber tweeted a link to a video of her singing.
On September 12, 2013, Beer released her debut single and music video called "Melodies," which was written by Peter Kelleher, Ben Kohn, Thomas Barnes and Ina Wroldsen. In Rebecca to the Rescue, she was envious because her brother was getting lots of attention leading up to his Bar Mitzvah.
Passover was from Tuesday, March 30 to Tuesday, April 6th by the Gregorian calendar in 1915. In Rebecca and Ana, Rebecca was embarrassed by her cousin Ana after her classmates at school teased her. Her family does not approve of her following in Max's footsteps, and they want Rebecca to be a teacher; however, she refuses to take their advice. She also has shone to have a knack with business and making money, as shown in Meet Rebecca, similar to her father.
Due to the fact that Rebecca gets hand-me-downs from her twin sisters, she has two sets of almost all her outfits.
Rubric: Training First Aid