23.11.2014 admin
What can I say? This is one of those books that are perfect to take with you on a summer's day to the beach.
This novel combines a prison setting with the claustrophobic atmosphere of life in a restrictive cult. How could I not? Simon is the absolute cutest, fluffiest, happiest-making book I've read this year.
So multiple people have been pushing me to read this series, namely Ellis, and I'm so glad that I did because this series totally broke me. This was part of required reading for school and I was so scared that reading this for school would take my enjoyment away, but I think it made me like the book even more, for once! Subscribe via email to receive new posts on book reviews, bookish giveaways, discussions and more! I may or may not have squeed a little when I saw Scorch under Mel's picks ?? I keep recommending it to everyone because I love it so much! There are so many books on here that I need to read – Cress, The Orphan Queen, Crimson bound.
Mel I'm thrilled to see Red Queen made it your list, this book has been a real hit or miss with readers which is a real shame, as I ended up thoroughly enjoying this one. MEL, GOOD NEWS, I HAVE PURCHASED MADE YOU UP AND THE SUMMER OF CHASING MERMAIDS AND I AM EXTREMELY EXCITED TO READ THEM. Thanks, Eri Anne is such a wonderful classic that I know for sure that I'll be rereading. VANE YOU NEED TO DROP EVERYTHING AND READ MADE YOU UP LIKE WHY ARE YOU NOT READING IT ALREADY HUH HUUUUH??!??
When I read Cruel Beauty, I knew Rosamund Hodge would be an author whose work I would be following.
In addition to all of the amazing YA coming out, four of the authors featured here — Becky Albertalli, Melissa Grey, I.W.
This book is very Daughter of Smoke & Bone, with a little City of Bones thrown in for good measure. This hilariously charming book will make you rethink how we come to terms with the idea of life and death. This may be hard to grasp, but every amazing book on this list so far has been from a debut author, and An Ember in the Ashes is no exception to the massive burst of talent taking the reins in 2015. This beautiful book captures everything the We Need Diverse Books campaign is trying to accomplish in the YA genre. If you rushed to the movie theater to catch Keplinger's 2010 novel The Duff hit the big screen, then you'll definitely want to check out this new companion novel taking place in the same world.
A stunning and gorgeous story about Aza Ray, a girl whose mysterious lung disease has seriously prevented her from living her life, until she gets swept away to the magical land of Magonia on a ship she believed was only a hallucination. This novel by Shusterman, the New York Times bestselling author of the Unwind series, follows Caden Bosch a torn high schooler struggling with mental illness. Fantasy takes on imagination in this novel by Brooks about Jonathan, a boy who, after his coma, is able to create alternate worlds where he has everything he could ever want, including a girlfriend. When you have confirmed your password, you will be able to log in through Facebook on both sites.
Mosquitoland by David Arnold: This was such a quirky little gem that I loved so much and Mim is a character I will not soon forget!
All the Rage by Courtney Summers: What an important novel that I couldn't put down at all! Wow, so I made this comment after being awake for 24+ hours and wow, I used a lot of Hees in this one. My reading tends to be pretty eclectic so I love when it shows when I make lists like this! I am reading Saint Anything this summer (because when else?!) so I'm glad to hear you enjoyed it! I adored Finnikin of the Rocks, but haven't gotten around to reading the rest of The Lumatere Chronicles (mainly as I remain unconvinced I could give a crap about Froi the attempted rapist). Gah still haven't read any of these and some have been on my need to get to list for a while now.
I feel kinda the same as you this year, plenty of good books but not much that's run off with my heart. To All the Boys I've loved before almost made my top 10, but I have just read so many wonderful books this year.
I seriously adored this book and have upped it to 4.5 stars because I still cannot stop thinking about it. The main character is hands down (oh my god I'm a horrible human, pun obviously not intended) one of the most strong and well developed I had the pleasure of reading. Mim Malone is utterly complex and her inner thoughts resonated with me on such a deep level. I did read both Scorch and Rogue (books 2 and 3) this year but I've chosen book 2 because I liked it slightly more than the last book.
This is one of those books that just need to be analysed and thought over, and that certainly furthered my reading enjoyment.
While they'll never be as fabulous as the TV series, the books are still pretty satisfying. Cress is my favorite installment out of the series so far, but really all of the books are amazing. I really haven't read much John Green but managed to find myself identifying with the concept at hand- boy who builds up this dream girl to unbelievable proportions. There is a reason this may be my all-time favourite series (aside from HP of course), which yes is a bold statement to make but I mean it. The books are my favorites, and the first two movies really do the first few books justice.
I've also been meaning to get to Made you Up for a while now too, so I'm excited to see both you and Celine choose it as one of your favourites! Red Queen is one of my favorites this year and I've always loved Anne of Green Gables Saving Francesca is amazing and I agree that Melina Marchetta is brilliant.
This story has her trademark sense of humor combined with a quirky family and some bigger issues.
I don't often wish I could jump in the world of a contemporary book, but this is the one book I would love to live in.
But of course, I told my friends and family about this incredible new paranormal fantasy that's set in NYC and the New York Public Library! You can tell there is so much in store for the rest of the series, and I appreciate knowing Meadows is an author I can trust to surprise, frighten and delight me.
What I got was a story that surprised me with its focus on great friendships and in recovering from loss.
Either that or she just loves to torture her readers with clever plots and twisty maneuvers. Other interests include Downton Abbey, heat lightning storms, Harry Potter land and (begrudingly) one orange tabby. It follows Echo, a thief living in a supernatural world of magic and feather-haired people beneath New York City.
In Denton Little's world, through an amazing new science people can now know their death date — knowledge that is mandatory to know in the U.S. Tahir's book explores a cruel world inspired by ancient Rome, with soldier Elias and slave Laia both struggling against this world. Challenger Deep really gives a sense of what it feels like to be consumed by an illness, as if you're drowning from it.
When he confuses these worlds he's been traveling between for years, he struggles to get a grip on which one he really belongs in. So, naturally, in a book that would make Douglas Adams proud, Bennett hitches a ride into space with some extraterrestrial musicians. I would REALLY love it if you would tell me ONE you think I absolutely MUST read that just blew you away this year!
When she's not reading you can find her doing Pilates followed by eating ice cream, listening to music with oversized headphones and having adventures with her husband and dog.
I think I might have to check Truthwitch out next year, and I definitely need to read Finnikin of the Rock some time soon because I only seem to hear great things about it. I'm so glad that I finally was pushed to read it this year and I LOVE IT SO DAMN MUCH. A slightly bit hesitant about reading A Court of Thorns and Roses because of all the 2-star reviews. Sadly, I haven't read anything this year that has blown me away but many that made me think. I am currently finishing ACOTAR, and if I had finished it before today, it would have made my list. I've read lots of 3 and 4 star books, but only 12 5 star books (1 of which was a nonfiction and the other was a sequel).
Her story will undeniably have you captivated into reading during the late hours of the night. She's got raw humor down to a tee and it perfectly juxtaposes the roller coaster ride of emotions Mosquitoland is. I've read a few revenge books this year and none of them have come close to Vengeance Road.
Simon is a character I LOVE and I love all his friends and THE SHIP and never mind me being incoherent while Larissa and Mel are so eloquent.
The characters are all so amazing, you'll definitely fall in love with each and every one of them. It is this idolization that drives me off the deep end and I've unfortunately experienced it. You will also have all of the feelings for the characters, whether extreme hate or love. I really do need to read more by this author because Out of the Easy is one of my most favorite historical fiction novels to date. She is normally found binge watching TV series, reading , blogging, procrastinating or fangirling about how Percabeth is the best ship ever. I also have Vanishing Girls and The Summer of Chasing Mermaids, so I hope to read tehm soon.
The idea of parallel Londons was an exciting idea that was executed in a way that was clear and so intriguing. Han has this perfect way of adding sweetness to heartbreak and knows how to temper sad moments with hope.
There are some serious Red Rising vibes with the setting and the government, but this one's got a serious love story at it's core.
Her debut follows Kristin, a teen girl who discovers she was born intersex, and must not only navigate body and identity struggles, but also find the best way to approach her new diagnosis when her entire school finds out.
The new preppy kid Ryder comes to town, showing an interest in Amy, but it's Sonny who ends up secretly talking to him via IM all night under Amy's account. With such an interesting premise of wish-granting, how could you not want to give this one a try? But when I was making this list I was like, even though I LIKED and even REALLY liked stuff, there wasn't a lot that garnered my highest rating. I'll Meet You There by Heather Demetrios is another one I read in 2014 that would have made this list. My Top Ten Tuesday includes a lot of older titles but I'm using this year to get caught up.
The last book, Quintana of Charyn, was just AMAZING and one of the best series enders ever! My top read so far is probably HALF WILD by Sally Green—such a great sequel to a fantastic series!
Not all of my Top 10 were FAVORITE favorites, either, but favorites of this year so far because I did enjoy them! This book will grip onto you and never let you go till you finish it, that's for sure. If you are looking for a quality LGBTQ themed contemporary that will make you feel, this is the one. I can't believe that this novel is a debut, and Lee is now an author I most certainly will be keeping my eye out for. It honestly reminded of a movie, and way the book was written I could definitely picture all of the awesome action scenes. I would recommend watching the TV series, then the movie, THEN reading this book to appreciate it fully. The story is about 16-year-old Simon Spier, a gay teen with good grammar and a crush on a mysterious pen pal called Blue. This book is perfect for fans of fantasy, and is already on the verge of being a huge hit pre-release. What ensues is a hilarious chain of events that can only occur when you think you haven't got any time left to live. And, of course, she finds she actually likes the guy, which causes a whole world of trouble from there. I typically don't want to reread a book right after I read it but I just keep wanting to reread this.
PS I Still Love You is at the top of my summer tbr, I'm glad it felt satisfying to you! My friend actually sent me Truthwitch to borrow so I'll be reading it VERY VERY SOON AND I AM SO DANG EXCITED!! The retelling elements present in this series are so creative and I can't wait for Winter to see how the series will come to an end. And then she describes depression in multiple forms so beautifully and truthfully and i just c a n n o t. You get a look inside of the head of a supervillain and a superhero – but is the villain completely evil?
However, Simon isn't exactly out yet, and when a fellow classmate blackmails him, Simon has to figure out what to do before his emails with Blue are published for all to see.
HONESTLY, THIS BOOK HAS IT ALL: EFFED UP BUT BEAUTIFUL CHARACTERS, A BEAUTIFUL ROMANCE, EQUALLY FANTASTIC SIDE-CHARACTERS AND A WELL-RESEARCHED PORTRAYAL OF SCHIZOPHRENIA. Really though the love interest was completely adorable and the way their romance carried out was beautiful to see. Sadly, I didn't love The Start of Me and You as much as I did with Open Road Summer BUT yes to PS I Still Love You.
Three of my favorites so far (besides rereads): Simon vs the Homo Sapiens Agenda (YOU'VE READ THIS RIGHT?!
THE CUTENESS), Grounded: The Adventures of Rapunzel, and Every Word (sequel to Every Breath).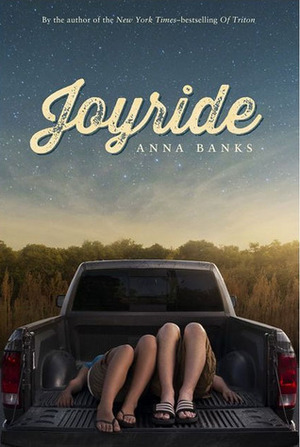 Rubric: Survival First Aid Kit