30.03.2014 admin
I'm so excited to read Just One Day and The Statistical Probability of Love at First Sight is on my list too! Wow I have to agree this year was especially tough narrowing it down to 10 favourite reads, I may have cheated a little and added a few at the bottom like you too ?? Shatter Me made it to my list too, it's not usually the type of book I pick up, but I loved it! I have a few of these, but I've only read Every Day, Sky is Everywhere (one of my favorites ever!), and Statistical. All the books on your list are either books that I ADORED or books that I desperately want to read. I haven't read *any* of these books yet, but at least 5 of them are on my to-buy list! I have yet to read all of these except Looking for Alaska, which was my least favorite by JG. I really need to read For Darkness Shows the Stars, Under the Never Sky, Tiger Lily (and another one of your recs: The Lost Girl). To see our content at its best we recommend upgrading if you wish to continue using IE or using another browser such as Firefox, Safari or Google Chrome. Just One Day by Gayle Forman: Ok, so I know this is a 2013 release but it honestly was one of the best I read!
The Sky Is Everywhere by Jandy Nelson: This book was one of the most beautiful books I read this year! Wanderlove by Kirsten Hubbard: This was just such a fun contemporary that just both satiated AND stirred up the travel bug that is oh so present in my life.
Shatter Me by Tahereh Mafi: Holy page turner — I stayed up until 4am to read this one because WHAT IF I DIED IN MY SLEEP AND NEVER KNEW WHAT HAPPENED?? For Darkness Shows  The Stars by Diana  Peterfreund: This book was sooo unique and I just was easily transported to this world!
When she's not reading you can find her doing Pilates followed by eating ice cream, listening to music with oversized headphones and having adventures with her husband and dog.
I really liked The Sky is Everywhere and Shatter Me (can't wait to read Unravel Me!!)…and a lot of the other books are on my TBR!
You have a few on here that I haven't read yet and you're making me want to get to them before the end of the year!! And I've heard so many great things about Tiger Lily, but I haven't gotten around to reading it!
And I love the fact that Wanderlove takes place in South America, so that will eventually get read as well. From the best children's and poetry books to failsafe gift and cookery books, you will find exactly what you are looking for. I read that at the beginning of the year and then this Fall I got the chance to read Through The Ever Night and OHIOHWOGPIHW it is so good.
A definite surprise for me because I didn't expect to love this one so much because I really didn't know much about it!
Your solo novels I've read so far have just blown me away (totes love your collabs as well).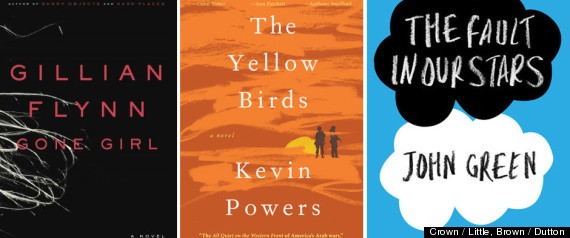 It does start off a little slow but I had this slow burn love for this story and by the end I was just wrecked! I just can't get enough of him and his writing and how I always THINK THINK THINK after I read his books.
Smith:  This was one of my most recent reads and well that's what I get for already making my End of Year Book survey post because this needs to get added!! Tell me a few of your faves from this year that you think I would love and should read SOOOON!! The only one we share is Tiger Lily (LOVELOVELOVE), but I've read a lot of the other ones and they were AH-MAZING.
Partly because this book is so good and partly because I really slow down during this time.
I suddenly feel like I need to spend the next two weeks doing nothing but reading all of these fantastic books!
You can also check out my top ten favorite new-to-me authors of 2012 or my answers to my 2012 End of Year Book Survey wherein you'll get a bigger picture of my year in books!
Rubric: Training First Aid