08.04.2014
Veeam recently published a Veeam Reporter Quickstart Guide that can be downloaded here: NEW! In short, It was written (by me!) in order to help Veeam customers, evaluators, and free version users understand how to create and save useful VMware reports and use the output of that dynamically updating content for day to day VI Management.
The Quickstart Guide gets right to the point by explaining how to create an agentless collection job that constantly updates your reports. Reporter's  collected data not only lets you "tune in" to what you need to see, but it also lets you look at "any episode" you need to see it from.
Veeam Reporter is based on Report Packs, and each pack has it's own categories with "out of the box", ready to run reports and dashboard widgets. The "VM Report (By IP Address)" is one of the reports explained in the guide (click for a larger view).
This new guide helps you get up and running fast, and provides a primer for building valuable dashboards (click image to the right for a sample dashboard) from those saved reports!
In other words, seeing the latest data is always helpful, but being able to generate any report or a Visio diagram (for example) of your environment from last month, when the latest problems weren't around yet, is even better. The guide also explains how you can create and save reports for all the VMware API "channels" available to you. Although these reports provide the most flexibility and unique customization, they have been the most difficult for Veeam Reporter users to understand how to use. I was browsing the Veeam Forums and came across this thread - […]Replication Bandwidth Calculator From Virtualize Planet (1) Figuring out whether you can replicate your VMs across your WAN to a DR site is never easy.
Therefore, the Guide provides a handful of how to examples of common, everyday VI infrastructure reports that administrators are more than likely already maintaining manually.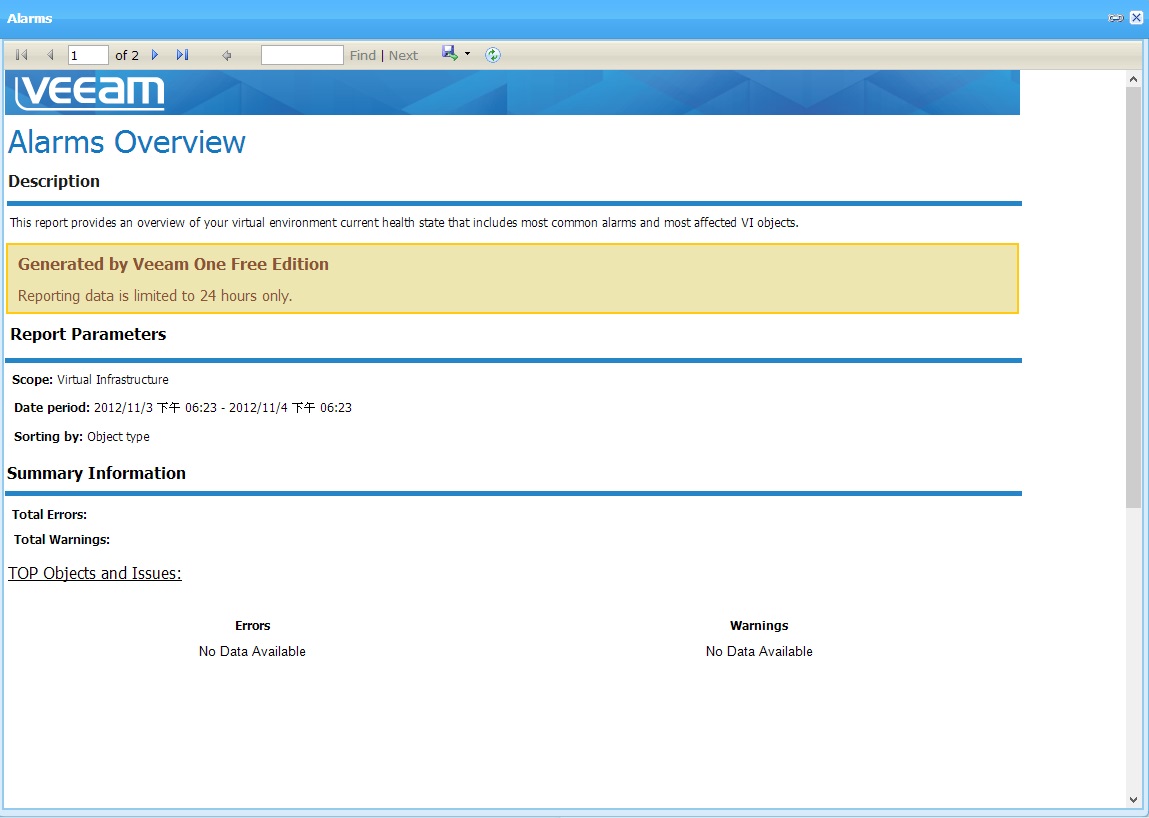 This time I am part of the presenting team for Veeam Software, and we are first up on the agenda.
I'm there to work the Veeam booth and help show how companies can manage VMware infrastructure with […]Not Just For Veeam Explorer For Exchange (1) Psst!