We created the site to put an end to the tyranny of boring drinks-in-a-pub interview style dates. Treat your date to more than just stale popcorn and rubbery hotdogs with a trip to Edible Cinema.
This February, elite dating company City Matchmaker will be hosting a spectacular event, inspired by the traditional Venetian masquerade ball. Treat them to Ghost Bus Tours, the fun way to explore London's back alleys and see the Capital's best haunts.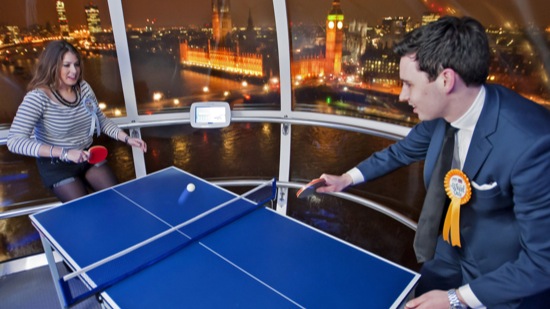 Cabs are expensive, tubes are a nightmare (awkwardly shouting at your date not the best ice breaker), and although walking is good, unless you're power walking you won't cover much ground.
We would assume your date wont already know their way around a dead animal (if they do, run). So this Easter Sunday say Balls to Dating and grab a ticket to join like-minded single Londoners at Bounce for a night of ping pong madness. Makes for a great conversation starter, because let's face it; it's just a ridiculous date idea.