Job history report sql server,nada motorcycle vin check 4d,vin code etka 7.4,online car insurance reduction class - Videos Download
I have seem my share of transaction log databases for VMware vCenter go haywire, such that the Roll-Up jobs are not running anymore (Check your History Log) and the transaction log databases explodes.
And let's Schedule the Plan for two runs per week on Tuesday evening and Friday evening.
There is always a good discussion if you have enough Compute power to create a compressed backup or not. Now that we have a good full backup for the system databases we can do some database shrinkage.
We will also save a copy the Maintenance Plan actions to a text file in the same directory as where the backup files are stored. I modify the Schedule so that the main part of this Maintenance Plan including the Full Back Up happens each Friday. And we Select Maintenance Task Order to move down the Shrink Database task after the Back Up Database (Full). Once we have the Full Back Up of the User Databases we can launch the Shrink Database Task.
We now setup the Maintenance Cleanup Task for the User Databases so that we keep only the last two weekly full backups.
And we modify the Back Up Database Task for Differential Jobs, we also make sure the backups are written in their correct directories, that they are verified, and that the Backup File Extension is BAK_DIFF_USR. We now add the Maintenance Cleanup Task to this Subplan_Daily job and Linked it to the Back Up Database Task.
We add a 2nd Maintenance Cleanup Task to clean up the old text reports that are older than 4 weeks. And for the User Databases we will first start the Full Back Up Task, before doing the Differential Back Up Task. When we check the Backup folder we now have a full back of the System Databases and User Databases (Full and Differential). There you are with a Maintenance Plan for the SQL Server 2008 R2 running your vCenter, Update Manager and vCloud Director databases.
I have to thank once more my friend Eric Krejci as we have discussed this topic extensively a few months ago and he already wrote the same article on vCenter and SQL Backup and Maintenance on his web blog. My general rule when I create the VMware vCenter database is to have my user database on a separate disk from the operating system.
Using the Microsoft SQL Server Management Studio interface we can start a New Query, in which we will add the Transact-SQL code.
We allow the newly create vpxdb database user have db_owner rights to the [MSDB] database, so that the user can create the SQL Agent jobs in SQL. You can find the all the Transact-SQL code in this simple text file vCenter-SQL-TransactSQL-database.txt.
Freedom furniture official site Freedom's extensive collection of leather sofas fabric sofas dining furniture in store only myfreedom Freedom furniture official site. Did you know small cute tattoo for girls is most likely the hottest topics in this category? Did you know small kitchen images design has become the most popular topics on this category? Do you know nice hairstyles for short hair for men is most likely the hottest topics in this category? I have created in previous posts how to quickly create a vCenter Database using Transact-SQL scripts, and how to create a vCloud Director database using Transact-SQL script.
My personal worse situation was last year at a client that didn't check their database and the transaction log database run out of storage on the disk when it passed the 90GB. We will create to sets of database maintenance plans, one for the System Dababases and one for the User databases.
These database don't change much, but I will select to make a Twice Weekly maintenance and Backup Plan.
Since I created this post, I've stopped using the Shrink task in the maintenance plan. We we will now Define Maintenance Cleanup Task to erase all System Databases backups that are older than two weeks, and we will use the various sub-folders for the backups.
Note that we use sub-directories for each database, we changed teh Backup File extionsion to BAK_FULL_USR and we verify the integrity of the backup.
I use mostly Microsoft SQL Server 2008 R2 so here are six quick procedures to simplify the creation and make all your vCenter databases to the same standard. My database settings limit the database to grow past 16GB, and increases the database as it grows by blocks of 512MB.
There are procedures on the VMware Knowledge Base on how to compact and roll-up these huge transaction database, but it takes a lot of time.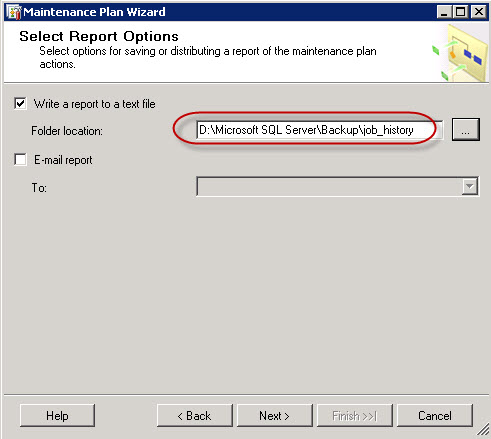 I need to thank my friend Eric Krejci for showing me how to separate the two maintenance plans. Please note that the MSDB database contains all the Stored Procedures for your vCenter & Update Manager database. Please note that we have added the option to create a sub-directory for each database, and to verify the backup integrity. This Maintenance Task will cleanup the Backup and Restory History, the SQL Server Agent job history and the Maintenance Plan History. I'm creating a Maintenance Plan for the Users Databases that will create a Differential Back Up every day, and a Full Back Up on Friday.
I keep my Transact-SQL scripts in Evernote, so I just need to make six Copy & Paste and my vCenter database is created within 3 minutes. We had taken this picture on the net we feel would be one of the most representative pictures for small cute tattoo for girls. We took this image from the net that we consider would be probably the most representative pictures for small kitchen images design. We got this picture from the net that we feel would be probably the most representative images for nice hairstyles for short hair for men. I'm not using the Full Recovery model in SQL Server 2008 R2 for my lab and my clients, so these maintenance jobs should be fine. I have also modified the Backup File Extention to BAK_FULL_SYS so that we can make better use and more flexible backup cleanup maintenance job later in this article. I usually create a directory path for my SQL database D:\Microsoft SQL Server in which I will create two directories for the vCenter databses, vcenter-server and vcenter-update-manager. The code below is a bit wide for this blog, but you can find the full Transact-SQL code at the bottom. I believe that if you have a large enough environment that is critical to your day-to-day operations, you should use the Full Recovery model, but you would then also have a real Database Administrator onsite that could manage, nurture and keep your databases in proper running condition.