Chassis number check nsw online,what is the vin number on a car used for work,find vin number from rego nsw tiempo - And More
GraysOnline advises all buyers that all plant offered for sale at auction may not be fit for use in a workplace. This item will be posted through the Global Shipping Program and includes international tracking.
By clicking Confirm bid, you commit to buy this item from the seller if you're the winning bidder.
By clicking Confirm bid, you are committing to buy this item from the seller if you are the winning bidder and have read and agreed to the Global Shipping Program terms and conditions - opens in a new window or tab.
By clicking 1 Click Bid, you commit to buy this item from the seller if you're the winning bidder.
It is the buyers/owners responsibility to ensure that an operational risk assessment is undertaken, prior to use, and the plant be brought to a condition which complies with relevant State Legislation, Regulations and applicable Codes of Practice.
Import charges previously quoted are subject to change if you increase you maximum bid amount. This makes graysonline work more like a live auction where the bidding doesn't stop as long as there is still interest in the product, rather than assigning an arbitrary cut-off time.
A copy of your invoice will be on site with staff to assist in documenting the removal process.
If you reside in an EU member state besides UK, import VAT on this purchase is not recoverable. This means it is a good idea to watch the action as the auction nears closing time and to check back often. Tradespeople eg; electricians, plumbers etc will be required to produce the relevant licence before commencing work on site. Collection of assets is the responsibility of the purchaser, please consider this prior to bidding.Inspection of the assets is highly recommended. Riggers, Forklift and Crane Drivers etc will be required to produce the relevant license before commencing work on site. Bids on assets in this sale should be made based on your inspection and assessment of the goods. For invoices totalling less than $5000, your credit card will be debited within 2 days of auction closing.
Items must be inspected before removal from site as refunds or exchange are not given under any circumstances. Work carried out on this site must be completed in a manner compliant with all Occupational Health & Safety legislation.
Volkswagen Germany introduced this new window as an improvement on the previous split window.The Volkswagens that first went on sale in Australia in late 1953 were ovals. Please make sure you have suitable transport and equipment/people to help you load your items. Graysonline takes no responsibility for the display of ORPs on any item it offers for sale at an online auction on its site, and hereby advises all bidders to satisfy themselves as to the value of the item being auctioned.
Only two seat runner tracks on chassis, interior seat trim was a leatherette-type long grain material, steering wheel spoke in centre of wheel, heart-shaped tail-light upper lens, rear lens was almost round, external door handles were flat faced not ribbed; window and door handles were grooved and ivory escution plate was ribbed. 1-781884Motor: The most noticeable difference was the increase in engine displacement, from 30-bhp 1131cc to 36-bhp 1192cc. Inlet manifold increased in diameter; Vacuum added to distributor, and cap was changed up upright exit of high-tension leads.
Dashboard light brightness now variable by rheostat, and automatic three-way interior courtesy light added.
1-929746This year the changeover of models was brought forward from December to August, in line with the workers' summer holiday and similar to American practice. Therefore you will notice that being a transition year there is really no distinct 1955 model.
1246618The one millionth Beetle was made on 5 August 1955, which coincided with the new production year.
Fuel tank reshaped to increase front luggage space, and fuel filler reduced from 80mm to 60mm. 16000439This was the last year of the oval window, and only minor changes were made before the much-revised big-window model was released for 1958. On first view of the advertised Beetle, it turned out to be a 1957 and was also full of rust. I then asked what other cars were for sale, as there was a Type 1 Ghia and a 1967 Sunroof Beetle parked next to the 1957. Rust was too far advanced in either of these, but the owner said there were a couple more VWs in the garage out the back.
After counting 15 in all, I started to look them over one by one.Tucked away in the back corner was this oval window Beetle. It had fifteen different colours of paint, and someone had started to make it into a Baja Buggy by cutting off the front and rear beaver panels. After removing all the surrounding junk from on top of it and around it, I revealed a 1956 factory Sunroof model; the first one I had ever seen.
Even without the boot, bonnet, mudguards, wheels, motor, gearbox, front and rear beaver panels, interior, bumpers etc etc, (what a mess!) it did have one thing going for it – the factory-fitted sunroof.
I removed every last nut and bolt, wiring harness, body off the floorpan, windows, etc etc.After this, the scrounging began in earnest. A 1954 Beetle was located (plus the rust, and I mean everywhere), but it had good guards, boot, bonnet, motor, gearbox, beaver panels and trinkets. Front and rear beaver panels were cut from the 1954 and grafted onto the 1956 Sunroof shell. A Beetle shell upside down on the back lawn is quite a sight to behold.The floorpan was rather sad. I told Sue she could sit in the back and help push us along, but as she wasn't very keen on this idea I enlarged the holes to 400 x 300mm and cut another floorpan apart to get good floor sections to reweld back into my 1956 floor. The floorpan is much easier to restore as you can turn it upside down on the garage floor for welding purposes.After 18 months the body shell was resprayed and restored with headlining and sunroof re-trimmed, and electrics rewired. This was due to my doing a Metallurgy Certificate Course at Sydney Tech, comprising 2 nights and half Saturday every week for four years. They were festooned with a variety of stoplights and blinkers, and one even had the bench seats out of an Austin! All surrendered vehicles tend to ultimately end up being melted down for scrap, because of the shortage of steel post-war.3. It was illegal for a German national to own an ex-Wehrmacht vehicle other than under special circumstances.4. Those that did survive were pressed into all sorts of prosaic pursuits such as farm transportation and ugly duckling roles considered too demeaning for the new post-war saloons.6. What I saw were Kübel body shells laying on their sides in muddy water, exposed to the elements and quietly disintegrating.
This fellow was attempting to purchase an expensive American WWII armoured vehicle, and was strapped for money. There was some expected rust, but none of it terminal and reasonably easy to cut out and replace. He was sipping scotch straight from the bottle while he was taking down the details!My anxiety grew further as I made my way to the airport, wondering in what condition the Kübel would arrive in Sydney.
I had arranged for it to be shipped in a container, but there were still a few days it would be unattended before it went into the container, and a day this end.Two months later when I went to the Sydney Freight Base at Villawood to collect it, I walked into the shed not daring to look… there it was!
It is a 1944 model, assembled on 21st January 1945 and delivered to Heereszeugamt (army stores depot), Kassel, Germany, the next day. Few specific war service details exist for Kübels, and mine is equally tantalisingly enigmatic in this regard. We can make some reasonable deductions.Kassel late January 1945 was not a safe place to be. The tide had turned against Germany in the Battle of the Bulge, and Patton's tanks were heading east towards Kassel, dead ahead. The battle for Arnhem (A Bridge Too Far) was over and the British were bearing down from the north-west. 2-045-433 would have been pressed into service urgently, and I'm sure acquitted itself well in whatever task it was set.
In 1968 he sold it to a Frenchman in Paris, who in turn sold it to the fellow I bought it from.What stories could this sturdy little piece of history tell? I had to see it, but we could not set out immediately as a prior engagement committed us to a woolshed dance that night. It was also convenient to remove the back wheels, although underneath I placed stands, adjusted to keep the vehicle a reasonable height from the ground.At first I considered rubbing back the existing duco, but when scraping the roof little spots of rust were revealed. This called for a two-speed sander with a 24-grit disc to remove the duco, then an 80-grit disc to smooth out some of the scratches.
Ferropro Metaclean was brushed onto the bare metal, rust spots rubbed with 150 wet and dry, then Metaclean applied again.
This primer, water-based and waterproof in itself, needs 24 hours drying before the application of acrylic lacquer undercoat.The reason I chose Super Prime in preference to etch primer was that the latter needs undercoating straight away, whereas the former can be smoothed with wet and dry and this may take several days. I sprayed on a second coat and, using 400 dry, rubbed out any scratches and marks without cutting through.Next, two coats of Dulon Type A grey undercoat was sprayed and rubbed back when dry with 400 paper.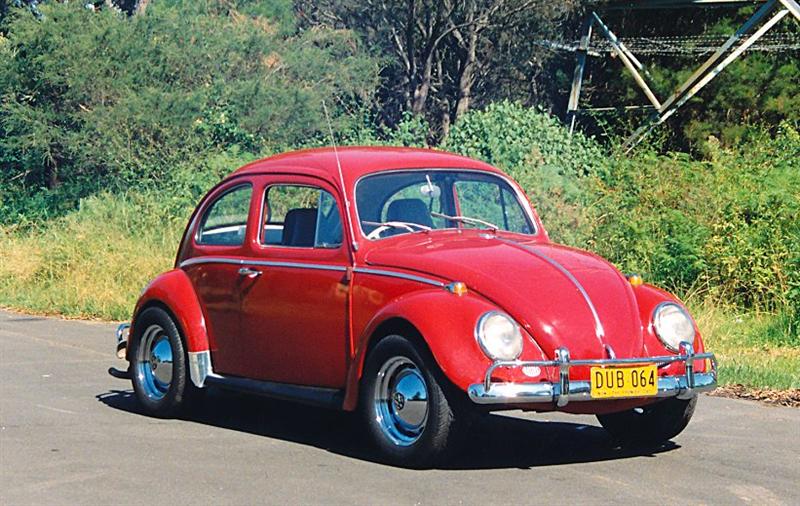 This is time-consuming for the solitary worker as it must be done in small sections of about 300mm square.
Wheel arches and channel under the doors where the running boards bolt on were cleaned to bare metal and I found that a scraper, with radius ground on end, made this task easier. After blowing out all the dust I sprayed two coats of Super Prime, allowing drying time and rubbing down with 400 between coats.Special attention was paid to the rubber groove, but in some places the orifice was closed and needed to be prised up to make access easier. This car later spent some time in museums at the Gold Coast and at Gilltraps at Leppington, but now resides in the York Museum in Perth.
It was recorded in Dachet, England!Not to be put off, I was shortly pleading with the International Directory Assistance to try and find the phone number of this Captain Sneddon. Yes, I finally had the number.This Captain Sneddon was very surprised (naturally) to hear from me. He had owned the car for well over 25 years, and had travelled extensively through Europe in it. We feel confident it could easily take out the 'Dog of the Day' prize, but who cares? Jeremy and I negotiated over the weeks and arrived at a sum of three hundred dollars for the 1954 body shell.My dad and I picked up the body shell on the back of my box trailer and brought it home. It sat for a couple of months in the back yard, covered by a tarpaulin.When I went to remove the tarp, it had glued itself to the roof of the car. Consequently I damaged the paint and it was decided we'd have to re-spray the whole car.
I liked the colour Jeremy had painted it, which is 1978 Porsche Guards Red, so I repainted it with five coats of colour and two coats of clear.From the time of purchase I began to buy bits and pieces. The floor pan, a 1970 swing-axle type, was purchased for $150 minus the front end from a young kid from Manly who'd lost interest in building a beach buggy.
The pan was stripped and painted and fitted with new cables and Koni adjustable shock absorbers.
The front end was re-worked and lowered by rotating the lower torsion tube, new ball joints were fitted and the whole thing was attached to the pan. A new German master cylinder was fitted, along with new rear wheel cylinders and overhauled front calipers.The body, now painted, and the completed pan were ready to be placed together.
Originally the engine ran a 40 DCNF single and a Bosch 009 distributor, but I have now changed to twin Kadrons and a Bosch 050 dizzy.
To keep the engine cool, the standard doghouse cooler is in place as well as a thermostatically controlled Setrab external cooler. Her handiwork can be seen on the little Beetles sewn in on the back of the front seats.The total cost to date, including registration, is about $4000.
As far as I'm concerned, the help I received in acquiring parts and help to do certain jobs was invaluable. Upon meeting Holgar the mechanic, he advised me that someone else was already interested in the engine, but seeing that I was a friend of his flatmate and I made a better offer on the engine it was mine. Would I have made that offer for the engine had I known that our "Club Presidento" was in fact in the running? I am glad I did not have to make that decision, as it would have been rather hard.When I went to look at the engine it was sitting amongst a pile of motorcycle parts covered in mud and cobwebs.
The first thing I noticed that was different with this engine was the twin carburettors sitting on tall manifolds that ended in twin ports atop cylinder heads. I fitted the engine into a 1960 Beetle that I had recently acquired.After some initial problems getting the idling adjusted properly, the only other problem I encountered was when I ran out of petrol and some dirt from the fuel tank jammed in the needle and seats in the carbies.
Very smooth acceleration, responsive and of course lots more power when compared to the standard 36 hp engine.But what of the future for this engine? Guess what car he and Mum used to bring me home from hospital a few years later (and my two brothers and my sister over the next six years?)We had a lot of good years growing up with a VW in the family.
Who else remembers riding in the luggage area behind the back seat, looking out the back window, chewing the rubber strap and tearing the cloth roof lining? It went through several home-built engines (always finished late on Sunday night), and a respray over the years, but it got pretty worn out. Dad finally sold it in 1978 after 19 years, and when I left school in 1981 there was only one kind of car to buy.I went to the University of NSW in 1982, and needed wheels to get there.
After some looking I found Dick Swanton VW at Hurstville had two Beetles in the lot - a smart looking white 1300 Deluxe, about 1966 vintage, and a grape-coloured 1200.
I wanted the 1300 Deluxe until Dad showed me the rust in the body, and what worn king and link pins looked like! After a quick test drive in the purply-grape 1200 (DLU-617) I was won over and bought it for $900 in cold cash. On getting it home the first thing it did was blow a seal in the master cylinder, and snap a clutch cable!Apart from these minor problems it proved a comfortable and reliable means of transportation into 1984.
I gave it new radial tyres and an AM radio (with Dick Smith 6-12 volt inverter wrapped in a towel to keep it quiet) and homemade carpets. The 1200 40-horse returned 30 mpg in town and 40 on trips; a NSW VW Club jaunt to Mudgee at the time was most memorable.
It was a good motor throughout its 3-month life! I was still learning about VW motors of course and forgot to wash out the case oil lines properly. Driving up the Putty Road north of Colo Heights in April 1984 the main line blocked up completely, starved the bearings and caused the engine to weld itself tightly together! I'd been collecting new parts for a while and now it was finally time to pull the car completely apart and restore it, from the ground up! I took two weeks off work and stripped it back to the shell, placing all the bits into plastic bags marked, for example, FUEL SYSTEM or LIGHTING or BRAKE BITS or DOORS or whatever. When I was finished I was left with a body shell on milk crates and a chassis platform leaning on the back fence.
Camshaft was stock, as were the rods (good low-RPM behaviour was important) but I used Treuhaft cam followers, heads (40 x 35.5. Completing the package was NPR 85.5 cylinders and pistons, 2-litre Kombi oil cooler, twin Weber 40DCN carburettors and Thunderbird exhaust.
This motor later proved very torquey (grunty) and produced 80 hp on the dyno at the back wheels.Muller and Muller VW rebuilt the front suspension, Bruce Geddes the transaxle. Being a Life Insurance clerk at the time I couldn't afford to get it done professionally, and it requires a great deal more skill than simple spanner work. My Dad Peter took on the huge job of cutting out the rust, straightening the panels, cleaning and prepping the metal and spraying on the original Ruby Red paint, all in our spare time. This huge task took until August 1986 to complete, many times being shelved due to dwindling interest as some readers would understand! Thanks go to Mum and Dad for bringing home all that rubber from California in 1983 in their suitcases.
The inspector merely poked the floorpan from underneath with a screwdriver, looking for rust.
I will be fitting a radar detector (don't ask me why), more rust proofing, new door locks, better stereo, some more new body rubber and maybe give it a buff this year. In 1990 the diff failed so I replaced the transaxle with a wider one from a Type 3, and upped the engine to 2007cc with 90.5 mm cylinders, Engle 120 cam, and the same 78mm crank in a new case.
Other changes I added over the years were new charcoal (not black) carpets, new door trims, white-wall tyres, a full-flow oil filter and pointless electronic ignition. It went to the Nationals every year through the 1990s, and was at the New Beetle launch at Darling Harbour in 2000.
I fitted child restraint points in the back when my daughter Lily was on the way.I was coming home from work in October 2001, stopped in traffic in the far left lane heading west on Anzac Bridge.
As I sat there waiting for the traffic to move, I saw in my mirrors a Volvo 240 come over the crest behind me, and keep on coming. He didn't notice his lane had stopped until he was less than 20m from me, and slammed on his brakes. I could only helplessly watch him come and brace for impact.He slammed hard into my rear, knocking me several metres forward into the car in front. The Volvo drivers' insurance company eventually gave me an $8K payout, AND the wreck. I couldn't look, but I will never forget the noise their wrecking claw made on the bodyshell! The good mechanic parts, and many other items such us engine, gearbox, front end, wheels and tyres, seats, doors, trim, windows and electrical components, were sold at VW swapmeets over the next few months, and the proceeds all went towards buying my next VW - my 1974 Kombi Campmobile. My young daughter Lily loves our newer VWs, and while she likes the Beetles in the Club she doesn't want one. While working at Muller and Muller as a mechanic, I purchased a '68 semi-auto Beetle that came in as a trade-in. Pete finally finished the job after months of sanding the body back to bare metal, and preparing for painting. I spent months of endless nights and lonely weekends, replacing every rubber seal in the body. Designing and making a complete wiring harness out of a Type 3 headlight harness, a Superbug fuse box, and 40 hp engine wiring. The underside was prepared with a lavish coating of fish oil and proofcoat.I prepared for the swap to replace the tired 1500 body shell, and conned the boys at work to lend a hand with the muscle power.
A weekend of work, and plenty of patience, and help from Paul Muller and father, saw the Oval breathe new life again by the following Sunday evening.
The engine consists of a Barrett 82mm stroker crank with 8-dowelled flywheel, standard shot-peened rods, Engle 125 cam and a set of Mahle barrels and pistons. The heads are modified, brand new 041s with stainless valves and Gene Berg valve springs and rocker shafts.This was wrapped in a 1982 model AS21 German case that breathes via a pair of 48mm IDA Webers and Scat tall manifolds. Other items include a full flow, high volume oil pump, 16-row oil cooler, a remote oil filter and deep sump.
The 2-litre motor is as good as it sounds, but there is room for improvement.Finally, the Oval is a daily driver, and driven hard on night cruises.
The car was topped off with a set of genuine Porsche 930 Turbo 16" factory mags, which really look the part. Mechanically it was much the same as the previous model except for the camshaft, which was supposed to be quite noisy but a good performer. I was told this when I was an apprentice at House of David back in 1970-something, by the foreman of the shop. Amongst a few letters from overseas was a letter from a fellow VW enthusiast from Victoria who was selling his original 1957 Oval Ragtop. After reading the letter several times and staring at the photo supplied (checking out every square centimetre), I decided that another Beetle in the garage wouldn't be such a bad idea.
A Mr Martin McRitchie from Bannockburn, Victoria, answered and a time was set for the Ragtop to be inspected. Having an uncle living in Melbourne and being a Volkswagen owner himself was of major benefit.
When attempting to drive the car onto the truck the accelerator cable broke which delayed the delivery time. The car purchased sight unseen was going to take an extra day to arrive.Friday was the big day. The non English speaking Italian driver somehow had delivered it in one piece (after doing several laps around the area and confusing traffic with his erratic blinker signals). Things such as broken front wheel bearings, torn front brake lines, no handbrake, original front shocks and a very unique wiring system for the lights were all recipes for disaster that had to be rectified. A few additional options were on the car such as Smiths fuel, amp and oil pressure gauges, a flashing blinker switch and a hubcap-removing tool (good for those Carter's Crazy observation runs). To him fish oil was the answer to everything, from common human ailments to rusty cars.Anyway, to cut a vague story short, I think that was the start of the Volkswagen and myself.
Although my Aunty has told me that she once threw me out of her Beetle, when I was at the tender age of one year, when it caught fire.
The car came from Engadine and was brought home on a car trailer being motivated by my Mum's Mitsubishi Nimbus (what a journey).
I fixed it up with the help of my Dad (including hundreds of rust repairs) using mainly bits and pieces acquired from the various dumped Beetles around Lucas Heights.
I gave that poor car hell for over 12 months before retiring it to the garage in favour of a 1968 1500 I had bought along the way. And after seeing an orange one light the tyres in second gear, can they really go that fast?Soon my Beetle was equipped with a hotty 1880cc engine, lowered suspension, new seats, cookie cutter Porsche alloy wheels, low profile Pirellis, better brakes and a few handling add-ons.
During this period I assembled a new double-joint pan, fitted a close ratio L-Bug gearbox, larger brakes, a lowered front end and all the rest of the jazz that goes with a floor pan.Next the car came off the road, and with the help of some friends we stripped the body, sanded it and worked out what needed repairing.
48 mm IDAs with 42mm venturis give the engine all the go-go gas it can handle.Power reaches the transaxle through a Berg flywheel, Street Strip clutch, and 2300lb pressure plate.
There in front of the house sat a Beetle stripped to a bare shell, wearing a set of flared fibreglass rear guards, with no boot lid, no motor and a stance that resembled a 4WD with a suspension lift kit. Everything that had been left on the car was now wearing a red-maroon colour that looked like a five-year-old child had applied it with a brush.My parents tried to warn me all the way home of what I would be getting myself into if I bought that heap we had just looked at. To me it looked as good as any other I had looked at, which was because I had not bothered looking at any others. I had been assured all the parts were in those twelve cardboard boxes which sat inside the barn, in fact enough parts to build the car and still have spares left for later use.
Then a fortnight or so later I was told I could have half the garage for a few months to do a little work. Well, four and a half years later and the car still sits in the garage, thanks to the generosity and understanding of my parents.The car has certainly changed in the four and a half years I have owned it.
It began as a quick cheap build but somewhere along the line I got a bit confused, I think!
The only part I didn't remove from the car during the restoration was the clutch cable which broke 2 months after the car was finished. In the end every single part of the car has been dismantled at one stage cleaned, stripped, painted and rebuilt, or if it couldn't be rebuilt and painted it was replaced with a new item.
I replaced the old generator with a 12-volt system, changed the oil and freed the rocker gear, which had seized. The engine turned over first go and was later fitted with a Judson supercharger and a rebuilt carburettor that was re-jetted to suit the needs of the now thirsty engine. Now this car had been in my life for some time, my older brother bought it 16 years ago (his first road car) and somewhere along the line I inherited it.Flash to 1993. The last few months had been good for the car as I had not put a lot of energy into keeping it alive, hence the meltdown. The same day, whilst contemplating what to do with my only transport, I spied an ad in the Manly Daily that sounded too good to be true.
You know how it is, the girlfriend goes and you suddenly have all this time to play with your car. You Vintage lovers will hate me for this but I like my tunes, and also like to see where I'm going, so 12 volts were a must. Sure that ride was a little rough, but it looked too cool and that is how it was for a couple of weeks while I tracked down a paint shop that I could afford but was sympathetic to the VW cause. I found a gentleman with the Volkswagen blood in his veins; his name is Peter Thomas from the Open-top Body Shop in Mona Vale. Searching around in the mags and at my first Nationals (in 1994) I thought a two-tone paint job was the way to go.
Finally after endless books and paint chips I found them, 1961 Holden Mint Green and 1964 Mitsubishi Turquoise with Blue added.
I drove it around with just a windscreen for a week or so (the world's first hardtop convertible?). It was very draughty but I was having fun.For months it remained unchanged until this Christmas. A trip home to West Oz netted a dig through my stash of bits and pieces I've horded over the years. Some Porsche replica mags, left-hand-drive 1500 master cylinder, dual 40 mm Dellorto carbs, 69 mm counterweighted crank, Engle 120 cam, OBERG filter and various other parts came back east with me in my luggage. I thank this man for relieving me of my hard earned pennies in such a way that it didn't even hurt. The result of this is an engine package which, as of this writing is sitting on a bench at the House of Shimo & Onion (HELLBUG). Also whilst I was at it I purchased disk brake Plates to fit Type 3 rotors and callipers (off my dead Fastback).
Still to be fitted are the original style rubber for the front and rear windows, plus some very cool pop-outs for the rear side windows. In my travels I've spotted a few very tidy Super Bugs, some trick Watercooleds and I've always wanted a hot-rodded synchro Kombi! Volkswagen built these cars as budget transport for the masses but they had no idea what we were going to put the little suckers through. My first recollection is my dad delivering newspapers in a '67 Fastback though I believe he owned a Bug before I was born. That car and I went on many adventures including numerous trips to Geraldton and Margaret River in search of the perfect wave and an empty beach (we got a lot of those in West Oz). I bought an '84 Pontiac for $400 and proceeded to do over 20,000 miles in that car travelling as far south as La Paz and as far east as Miami. I sold the car for $500 and bought myself a Suzuki GSX750 and covered another 15,000 miles and that before it expired outside Washington DC.While travel was the priority, V-Dubs were always there. Hopefully the Volkswagen plant in Mexico will be building the Concept One by then, because I really would like to go for a ride in one.My older brother Mark is as crazy about these cars as I am (some would say worse!). And to top it all, he still travels six months of the year every year (the bum!) His current driver is '67 Karmann Ghia, but his stash is cool. My older brother and myself put this car together in 3 weeks out of spare parts I had collecting dust in my shed. Thanks to Peter and the gang at Opentop Body Shop; Jeff, Shimo and Keith and the crew at Hellbug, Dave for welding the adjusters in, Andrew at Brookvale Spares, Mark Hammond and my brother Mark Thompson.