Whether placed above a fireplace or on a shelf, this timeless masterpiece will draw admiring eyes for generations.
The screened bottom and decorative scroll sawn top maximize air circulation for "scent-sational" results. To house both the past issues of WOOD magazine and the newly upsized version, build these handsome and handy magazine file boxes.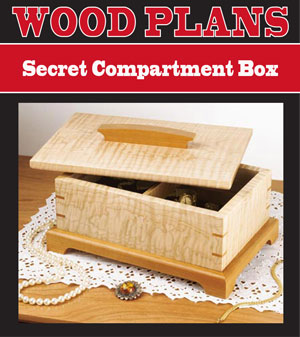 To use, simply place the transfer paper between the full-sized pattern and plywood (as shown at right), and trace the pattern onto the plywood.
These boxes are as good looking as they are durable, and they're dimensioned to fit both sizes of magazines.
Included with the box designs are the box-joint jig plan and procedure to machine this strong and decorative joinery.