With an attractive design and built to weather the storms, this outdoor storage shed provides a place for everything so you can keep everything in its place.
The storage space in this little shed is maximized with lots of shelving units and peg strips for all of your tools and supplies. Lifetime uses blow-molding technology which makes the walls, roof, and floor panels dual-walled for added durability.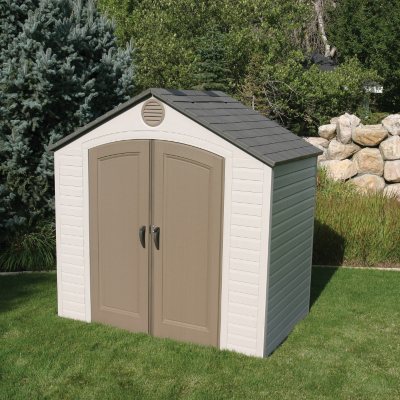 This garden shed has a heavy-duty steel-reinforced roof, and the high-pitched design allows for quick drainage of rain and snow.
This Lifetime garden shed is low-maintenance, stain resistant, and keeps its design and good looks for years to come.