To give you a jist on how it works, the sides of the crate are used for the floor, wall and roof. To build the house, first pick up an old crate — preferably one with some colorful designs or logos on it, and starting at the bottom cut apart the crate using the pliers and warp it into a diamond shape in order to help take off the sides and corners. Finally, hang up the birdhouse in a secure place, pop in some bird food, and watch out for your future feathered visitors! Welcome feathered friends into your yard with this DIY bird house made from a reused crate.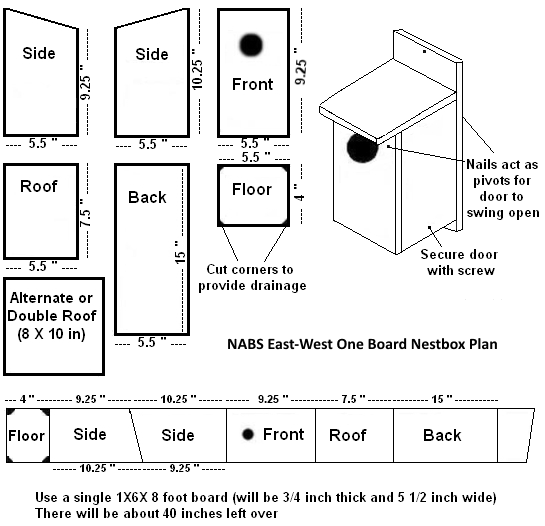 The crate's corners help attach different parts of the birdhouse together and another corner becomes the ridge of the roof.
Depending on the thickness of the wood, use your small saw or the utility knife to cut strips of wood the right length. We spotted this bird-friendly DIY special over at Espirit Cabane, and it provides a great way to get crafty on a budget while also recycling an old crate. There are so many options for recyclable products that you can use as materials: milk cartons, PVC pipes, even gourds.
And for birdwatchers like me, making a birdhouse is one easy, creative way to bring birds to your backyard.