Be the first to know about This Old House contests, sweepstakes, and events and receive special offers and promotions from your favorite home improvement brands.
I would advise to put some kind of liner underneath the shingles, especially if youve got powertools stored in the shed. I have been looking for something like this to build and put on my back deck for a potting shed.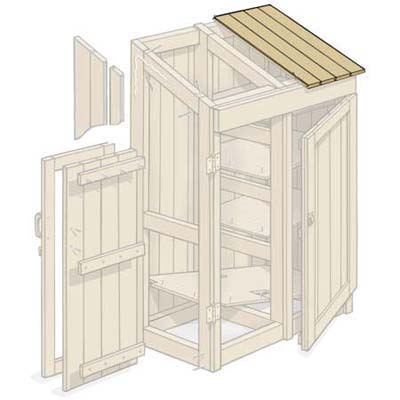 I was so crazy about building, I found a way around anything to work on a project.But over the years, slowly, tool by tool, I've been working up to a dedicated work space. When you do something on a regular basis, it sure makes life easier to have a dedicated work station for it! So when my friend Gina from Lady Goats wrote me saying, Help, Ana, I'm building in the rocks and dirt!