My husband and teen boys love that nasty jarred cheese sauce or even the stuff that you can get from a convenience store 8shudders* and I HATE when they eat it. I made this for a Bachelor Finale party with half sharp cheddar and half pepper jack cheese. Soak raw cashews for a few hours (this will help the sauce be more smooth and less grainy from the nuts though the flavor is good either way). Turns out, the secret to making a High-Tech Melty Cheese that rivals processed products such as Velveeta is simply to add sodium citrate, an emulsifying salt made from citrus. Made with only five all-natural ingredients (trust me, it doesn't need more), and takes 10 minutes to make.
When the cheese is completely melted and the mixture smooth in consistency, the nacho cheese sauce is ready to serve. Those bags of pre-shredded cheese often have additives in them and you won't get a creamy result. Scott Heimendinger tackles this tricky culinary issue in the inaugural episode of his new MDRN KTCHN video series over at Chow.
Dissolve this ingredient over heat into the liquid of your choice (Heimendinger suggests using beer for flavor), and slowly add any grated cheese to create an evenly melted sauce. Add 2 tbsp of water and whisk until the cheese looks smooth and creamy again (adding moisture should restore that creamy smooth texture).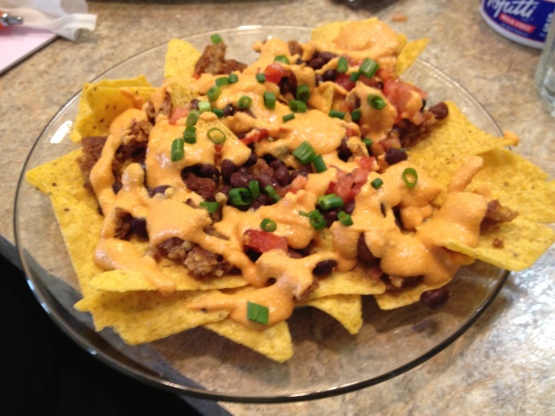 I will definitely make again but use a milder cheese as is was a bit too strong for my kids.
I will be using it on Nacho's and broccoli and anything and everything else that you can put cheese sauce on!