Beat the cream cheese until light and fluffy, keeping the mixer on a low setting throughout the beating and mixing process. My cheesecake rose more than an inch above the top of the pan and got very brown around the edges, forming a ridge.
If you cut this in the suggested 16 servings, you won't get Cheesecake Factory size slices. NOTE: I've made some adjustments to the ingredients and instructions after discussing some of my problems with Cheri. Add the granular Splenda a little at a time and continue beating until creamy (liquid Splenda can be added all at once).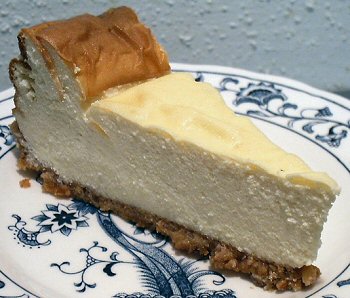 Check before an hour is up and if it's getting brown, turn the oven off and begin the next step. I suggest gently stirring in the protein powder before attempting to beat it in with the mixer or else it will fly out of the bowl and make a mess. When the eggs have been mixed into the cream cheese add the whey or wheat protein powder (see my comment below), vanilla and lemon juice, mix briefly, just until combined. When the time is up, prop open the oven door, turn off the heat and leave the cheesecake in the oven for 1 hour. Add 2 more carbs per serving if using granular Splenda and 1 more per serving if using liquid Splenda.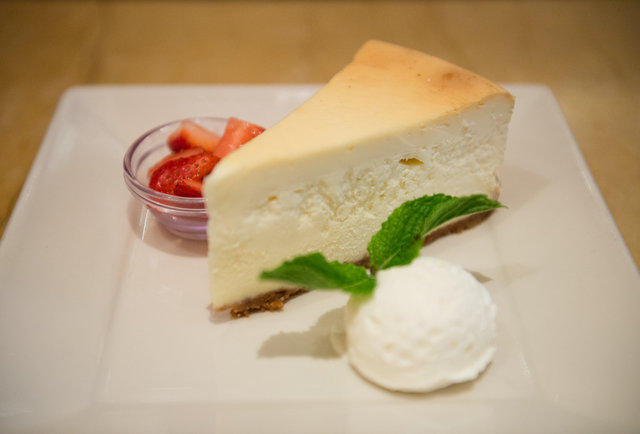 Perhaps it should have been pre-baked to crisp up the nuts a bit and give them more flavor.