CALIF INDIAN EDUCATION GUIDE TO NUTRITION & HEALTH provides a kids-safe web portal to learn about and promote healthy lifestyles amongst its younger population of tribal members. Schools play a critical role in improving the dietary and physical activity behaviors of children and adolescents.
Each day, the nation's nearly 133,000 schools provide an opportunity for 55 million students to learn about health and develop the skills that promote healthy behaviors.
Schools can create environments that are supportive of students' efforts to eat healthily and be active by implementing policies and practices that support healthy eating and regular physical activity.
Engaging students in healthy eating and regular physical activity can help lower their risk for obesity and related chronic diseases, including heart disease, cancer, and stroke; the three leading causes of death among adults aged 18 years or older.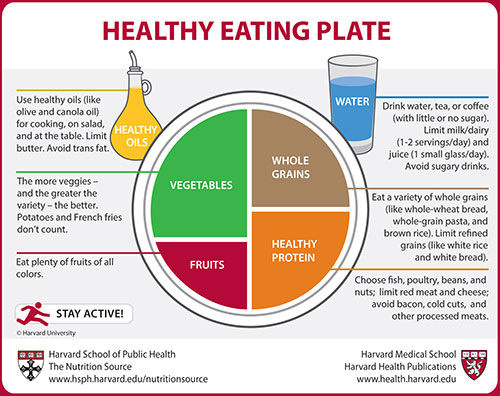 Reversing the obesity epidemic requires a long-term, well-coordinated approach to reach young people where they live, learn, and play. Aside from not smoking, the most important determinants of good health are what we eat and how active we are. HEALTHY EATING PLATE includes Vegetables, Whole Grains, Fruits, Healthy Protein, Healthy Oils and plenty of Water.
The United States Department of Agriculture Food and Nutrition Service provides news, education, fact sheets, initiatives, priorities, tools for healthier lifestyles, and assistance. NUTRITION.GOV provides easy, online access to government information on food and human nutrition for consumers and is a service of the National Agricultural Library, USDA.
Center for Disease Control and Prevention (CDC) increases the health security of our nation. In addition, schools provide opportunities for students to learn about healthy lifestyle choices and to practice healthy behaviors. To accomplish our mission, CDC conducts critical science and provides health information that protects our nation against expensive and dangerous health threats, and responds when these arise.